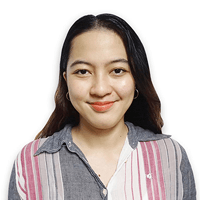 Top 8 Healthcare Managed IT Companies in the US
In an industry where data privacy is a top priority, cyber attackers should have no room to strike. Unfortunately, that isn't the case in the healthcare industry.
In the last three years, breach statistics have blown up to an alarming 51% increase. And this has not only affected patient privacy. However, recent studies show that healthcare cyberattacks also impact patient safety, with mortality rates increasing.
As a healthcare provider, there should be no compromise between security and quality of patient care. However, managing and securing your IT infrastructure may not be your strongest suit. This is why many healthcare companies partner with Managed IT Service Providers (MSPs).
Intelligent Technical Solutions (ITS) understands cybersecurity's importance, especially in the healthcare industry. We've had clients reach out to us to help strengthen their network defenses, and results include boosted business efficiency and improved quality of patient care.
8 Top Healthcare Managed IT Companies
In this article, we list eight of the best healthcare MSPs you can partner with in the United States (excluding us for objectivity and fairness). Note that these companies are listed in alphabetical order.
1. AMN Healthcare

Location: Coppell, Texas, USA
Delivering quality care since 1985, AMN Healthcare offers its clients a meticulously planned Managed Services Program–handling the recruitment, acquisition, and development cycle within an organization. They also help optimize core business processes and workforce to increase efficiency and significantly reduce operational costs.
AMN Healthcare's services include the following:
Talent Advisory Services

Revenue Cycle Consulting

Workforce Technology

Vendor Management Systems

Credentialing Platforms

Scheduling & Staff Planning
2. C Spire Business

Location: Ridgeland, Mississippi, USA
C Spire Business promotes ultra-fast, reliable fiber-based connectivity elevated by Managed Cloud Services and other cybersecurity solutions. Their partnership with Cisco and Dell empowers healthcare organizations to offer remote patient monitoring. Along with Hanu, Channel E2E recognized C Spire as the fourth-best MSP in the vertical healthcare market out of 100 participants.
3. Hanu

Location: Princeton, New Jersey, USA
Hanu has supported healthcare organizations as a Microsoft Partner for nearly 20 years. They help clients improve the quality of patient care by providing Managed Transformation, Application Modernization, and Enterprise IT Innovation. Recently, ChannelE2E recognized their contributions as the top three-placer in the Top 100 Vertical Market MSPs of 2022.
4. Healthcare IT Company

Location: Paramus, New Jersey, USA
Founded in 1997, the Healthcare IT Company has been helping healthcare organizations operate smoothly by providing unlimited access to check-ups, consultations, and preventive medicines with its trusted healthcare MSP services. They are experts in Healthcare Managed Services, IT Helpdesk, IT Consulting, Healthcare Cloud Services, Healthcare Cybersecurity Services, EMR Services, and Regulatory Compliance.
5. Konica Minolta Business Solutions U.S.A.

Location: Ramsey, New Jersey, USA
Konica Minolta focuses on all-inclusive IT Services, Data Management, and Managed Print Services. They ranked number thirteen in the Top 100 Vertical Market MSPs of 2022, recognizing the quality of their key managed service products in the healthcare vertical. Their products include digital radiography, computed radiography, and the Exa PACs platform.
6. Medicus IT LLC

Location: Alpharetta, Georgia, USA
Medicus IT's mission extends from clinical workflows and processes that improve experiences to the front desk, back office, and waiting room. They run regular, in-depth check-ups on client networks and immediately bridge gaps if there are any.
Their key offerings include Managed IT Services, Cybersecurity, Compliance, and Cloud Services. Firm on providing healthcare organizations with excellent Managed IT services, Medicus IT placed fourteenth overall in the Top 100 Vertical Market MSPs of 2022; they placed fifth in the healthcare vertical.
7. Ntirety

Location: Austin, Texas, USA
Ntirety has over two decades of experience in Managed Infrastructure, Networking, and Cloud Applications. Whether a healthcare organizer has an on-premise or remote staff, Ntirety can provide compliant, pervasive protection across the entire IT stack with their Cloud Desktop, Healthcare Data Security Solutions, and Managed Compliance for HIPAA (Health Insurance Portability and Accountability Act). Ntirety was included in the top ten of the best vertical healthcare MSPs in the US for 2022.
8. Synoptek

Location: Irvine, California, USA
Synoptek guides its clients to efficiently manage the ever-evolving cybersecurity and technology risks while adhering to HIPAA regulations. They help hospitals, multi-location clinics, rural medical centers, and other healthcare institutions manage data across stand-alone EHRs, significantly improving patient care.
Their key offerings include the following:
IT Consulting

IT Leadership and Management

Business Applications

Product Development Services

Cybersecurity

Cloud Advancement

Infrastructure Performance
Ready to Choose the Best Healthcare MSP in the US?
Finding the right MSP to help protect your patients and healthcare staff from the evolving risks in the healthcare industry is critical to ensure business continuity. You need a partner that can proactively handle issues and meet all your business needs, not just now but also in the immediate future.
As an MSP serving clients across the country for nearly two decades, ITS knows how vital it is for businesses to find a good fit. That starts with knowing what kind of support your business will need.
Download the Ultimate Guide to Managed IT for Healthcare to learn more about your IT environment and everything you need to know about hiring an MSP, including the benefits and costs. You can also schedule a free technology assessment with us to get recommendations on what IT solutions your healthcare organization needs.