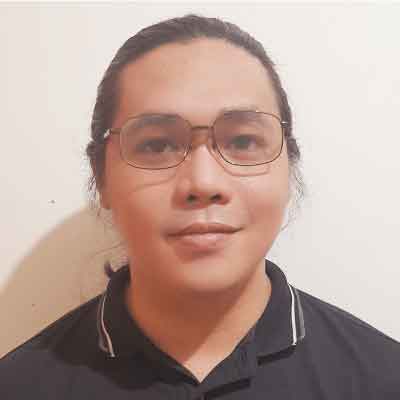 Top 5 Cybersecurity Companies in Chicago
Cybercrime is a major issue in Illinois. In fact, the state is one of the hardest hit by malicious cyber activity. According to the Federal Bureau of Investigation (FBI), it ranked seventh in 2022 for most victim losses and fifth for most cybercrime victims, with almost 18,000.
That means if your business is operating in Chicago, you need a robust cybersecurity stack to prevent attacks.
Unfortunately, many small to midsize businesses (SMBs) don't have the resources to build their own advanced cybersecurity systems, while others don't have the expertise to do it themselves.
Thankfully, however, you can outsource those responsibilities to a cybersecurity company. They can help your organization cover all the bases and bring enterprise-grade cybersecurity services at more affordable and scalable costs.
The challenge now is finding the right one for your business. You need a reliable team on your side, one that can meet your company's unique security needs. We can help you with that.
Intelligent Technical Solutions (ITS) is a managed security services provider (MSSP) that has provided advanced cybersecurity to businesses in Chicago for over two decades. In this article, we'll help you find the best provider in the area, excluding us. We've compiled a list of the highest-rated MSSPs in the region.
Top 5 Cybersecurity Companies Serving Chicago
The companies included in our list were selected using criteria such as years of service, awards and accolades, breadth of service, and more. Check out our top picks (in alphabetical order) below:
1. AHEAD

Year Founded: 2007
Description:
AHEAD is an IT support company providing strategic IT consulting and managed services to customers in Chicago. The firm offers an Integrated Security service aimed at arming clients with prioritized and actionable cybersecurity strategies based on their specific needs and challenges. The service empowers its clients to be proactive with their cybersecurity posture, allowing them to focus on growth.
Notable Awards and Accolades:
MSSP Alert Top 250 MSSPs 2022

CRN Triple Crown Award 2022
Services Offered:
Integrated security

Security strategies

Governance and compliance

Identity access management
Main Office Address:
401 N. Michigan Ave.
Suite 3400, Chicago, IL
2. Ascend Technologies

Year Founded: 2020
Description:
Ascend Technologies is a relatively new company born from a merger of two firms, West Monroe Managed Services and Gratia, Inc. The company has made waves and garnered multiple awards since. They offer a full lineup of cybersecurity services to protect, detect, and respond to cyber threats.
Built for organizations of every size, Ascend provides solutions that complement their clients' business initiatives and allow them to keep their security in check — without the complicated and costly efforts to design it all in-house.
Notable Awards and Accolades:
Elite 150 of CRN MSP 500 for 2022

Channel Futures MSP 501 2022

Inc. 5000 List America's Fastest-Growing Private Companies

MSSP Alert Top 250 MSSPs 2022
Services Offered:
Perimeter security

Email security

Vulnerability management

Endpoint security

Detection and response

Cybersecurity consulting
Main Office Address:
200 W. Adams St., Suite 1600
Chicago, IL
3. BetterWorld Technology

Year Founded: 2002
Description:
BetterWorld is a cybersecurity company founded in 2002. The company is dedicated to helping organizations of all sizes connect and collaborate securely with voice, data, and IT solutions. It works with clients to customize and implement best-in-class managed solutions while providing one point of contact for support. BetterWorld has a national presence and regional offices in all major markets to serve its customers.
Notable Awards and Accolades:
CRN MSP 500 2023

Clutch Top Cybersecurity Company in Chicago 2023

Clutch Top Managed Service Provider in Chicago 2023

Clutch Top Staff Augmentation Company in Chicago 2023
Services Offered:
Managed IT services

Managed cybersecurity services

Virtual CISO

Governance, risk, and compliance

Co-managed IT services

Server management

Remote management and monitoring
Main Office Address:
1431 Opus Pl STE 110
Downers Grove, IL
4. Entara

Year Founded: 2001
Description:
Entara, formerly known as YJT Solutions, was founded in 2001. The firm defines itself as an eXtended Service Provider (XSP) as they specialize in providing clients with both managed technology and managed cybersecurity services. That integration of services allows the firm to deliver holistic, strategic, and future-facing solutions to its clients.
Awards and Accolades:
CRN MSP 500 for 2022

MSSP Alert Top 250 MSSPs 2022
Services Offered:
Cloud security

Network micro-segmentation

Email security

Endpoint security

Penetration testing and assessments

Identity security

Zero trust network
Main Office Address:
227 W Monroe St, Suite 2100
Chicago, IL
5. onShore Security

Year Founded: 1991
Description:
onShore Security is an MSSP established in 1991. The firm offers a service called the Panoptic Cyberdefense® Security Operations Center (SOC), a 24/7 SOC-as-a-Service with MDR, NDR, and Security Orchestration to augment their clients' teams.
They specialize in providing end-to-end security for banks and large regional institutions, but they also extend their service to other businesses. onShore Security also provides cybersecurity leadership consulting and managed security solutions.
Awards and Accolades:
MSSP Alert Top 250 MSSPs 2022
Services Offered:
Managed detection and response (MDR)

Network detection and response (NDR)

Endpoint detection and response (EDR)

Security information and event management (SIEM)

Managed next-gen firewalls

Email security

Risk assessments

Dark web monitoring

Governance, risk, and compliance consulting

Virtual chief information security officer (vCISO) outsourcing
Main Office Address:
216 W. Jackson Blvd.
Chicago, IL
Ready to Choose the Best Cybersecurity Company in Chicago?
Outsourcing to a reliable cybersecurity company in Chicago is essential to protecting your business from the rising cyber threats in the region. A reliable cybersecurity firm can help build your defenses holistically. However, that's only true if you find the right firm that can meet your needs.
Thankfully, there are a lot of reliable providers serving the Greater Chicago Area who are ready to meet your expectations, including us. ITS has been providing hundreds of businesses with enterprise-level cybersecurity and managed services. We've even ranked in the top 50 of MSSP Alert's Top 250 MSSPs in the world. We also recently received a CRN Triple Crown Award.
Find out how we can help you meet your cybersecurity needs. Schedule a meeting with one of our experts for a free consultation.
We also provide resources to help you further in your decision-making journey: