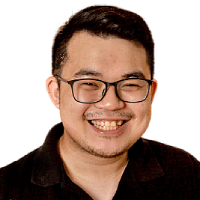 How much does ITS Cybersecurity Cost? [Video]
While we all know that cybersecurity can be a large investment, it's becoming a necessary one for all businesses. In this video, we'll break down the cost of cybersecurity and what factors determine its price.
---
0:45 What Factors Go into the Cost of Cybersecurity?
The factors that go into the cost of cybersecurity are:
The Industry You are in and the Regulatory requirements your company is subject to

Your Insurance Company's security requirements

The level of sensitivity of the Data you manage

Your company's risk tolerance
2:36 How much does ITS Cybersecurity Cost?
Here at ITS, we offer two levels of Managed Cybersecurity as part of our comprehensive service plans. They all include managed IT services and managed cloud, including proactive maintenance, a full-service, 24/7 manned Help Desk, and data backup/disaster recovery.
The two packages are:
Core

Secure
The core includes the basic security solutions that all businesses need. The plan costs around $150 per user per month. It includes cybersecurity staples such as end-point detection and response, multi-factor authentication, email anti-spoofing, and more.
Secure is the perfect plan for businesses looking for multi-layered protection and cyber insurance compliance needs. It costs around $185 per user per month. The plan was explicitly made to comply with most cyber insurance requirements. Secure includes everything from the core plan with the addition of advanced cybersecurity solutions to help you adhere to your compliance requirements.
4:06 How Do You Get Started with the Service?
If you're interested in getting the ITS Managed Cybersecurity solution for your business, schedule a meeting with one of our experts. They can help guide you through the process and give you a thorough cybersecurity assessment so you can find out what solution best fits your business needs.