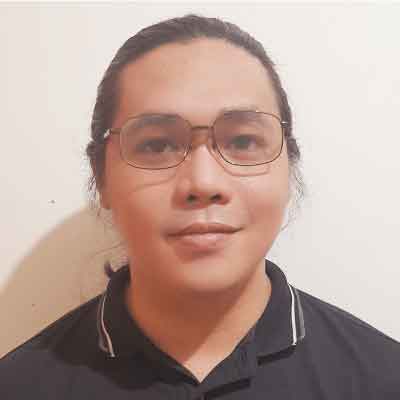 How ITS Cybersecurity Can Help Your Growing Business
Cybersecurity costs are through the roof. Research firm Gartner estimates that companies spent around $150 billion in 2021, 12% higher than 2020. The majority of those expenditures came from large enterprises, those with the resources to gather top technology and talent.
On the flip side, many small to midsize businesses (SMB) are left underserved despite the increasing rates of cyber attacks aimed at them. In fact, the post-COVID era has seen a 424% increase in cyber breaches for small businesses in 2020. That's because skill shortages and other price factors are making it harder to keep up with the evolving threat landscape.
So how can SMBs with modest resources level the playing field and gain top-tier cybersecurity?
That's where outsourcing can help. Like ITS, many managed service providers (MSPs) offer quality cybersecurity services to SMBs. They can help bridge the skills gap and take your cybersecurity to the next level for a predictable fixed rate. But what makes ITS cybersecurity stand out from the rest?
To answer that, we'll dive into the following:
What Your Security Operations Will Look Like with ITS Cybersecurity

Disadvantages of ITS Cybersecurity

What ITS Cybersecurity is Like in Action
What Your Security Operations Will Look Like with ITS Cybersecurity
ITS prides itself in offering its clients a proactive, multi-layered, and tailored approach to cybersecurity. To give you an idea of what that looks like, check the items below:
24/7 Support
Crime never sleeps, so neither should your cybersecurity. An effective security service provider should be available 24 hours a day, seven days a week, including holidays. That's because off-hours and holidays are where most cybercriminals make their move. ITS cybersecurity offers 24/7 support, so they're available when you need them most.
Multiple Backups
Backups are not only useful during natural disasters; they're vital when it comes to mitigating the impact of an attack. It can help you get you back up and running much faster after a breach. ITS offers multiple backups as a standard and ensures that you can get to your data when things go wrong.
Tailored Security Solutions
There's no single solution when it comes to cybersecurity. Each business has its own unique needs and requirements. A reliable cybersecurity service provider will not offer solutions until they've properly assessed your current security. At ITS, our security professionals don't believe in cookie-cutter solutions. They will ask questions and collaborate with your team to learn about your processes and needs before offering solutions.
Proactive Threat Mitigation
Outsourcing cybersecurity can help you transition from a reactive threat response to proactive threat mitigation. Managed security services providers have the expertise and specialized tools to monitor and detect threats before they make an impact. They will also ensure your systems are always up-to-date with the latest security patches to prevent breaches.
Experienced Security Professionals
The cybersecurity industry has been suffering from a skill shortage for the past few years. That means finding the right people for your in-house security operations center (SOC) is a tall order, regardless of the size of your business. Outsourcing cybersecurity to ITS will allow you to leverage skilled and experienced professionals from a broad range of security disciplines.
Predictable Fixed Rates
Cybersecurity is not an expense; it's an investment. However, building an in-house SOC is a huge investment that many SMBs might not be ready for yet. ITS cybersecurity comes at predictable fixed rates at different price points. That allows small business owners to choose the solutions they need that fits their budget. It also makes planning for your security goals much easier and more scalable.
Stay Ahead of Emerging Threats and Practices
ITS makes sure they're always in the loop when it comes to the latest tech news. It has helped them stay ahead of emerging threats like zero-day exploits and others. In addition, it also allows them to tap into the latest security practices and technology available. That has helped them provide clients with the best-in-class solutions.

Disadvantages of ITS Cybersecurity
While outsourcing your security needs to ITS can bring many benefits to your business, there's no such thing as a perfect provider. Here are some of the disadvantages you might encounter with ITS cybersecurity:
You Have Less Control
As a business owner, you might want to choose your own security tools and systems. However, if you're outsourcing to ITS, they might ask you to comply with systems they are comfortable with and know inside out. That helps them provide better service. While it may mean you lose a bit of control, it also means you get the quality service you're promised in the service agreement.
They may even be partnered with security software providers, which means you can take advantage of some of the perks attached to that partnership.
Bound to Service Agreements
While ITS likes to offer clients a personal touch, they are bound to service agreements and contracts. If you need anything outside of those, then it might be out of scope, or it will cost you extra.
Not a Good Fit for Everyone
Not everyone is going to be a good fit for ITS. Companies with a low number of users (10 and below) could be served better by a different MSP. On the other hand, it's not always a numbers game. There are instances where business owners find themselves at odds with the solutions and strategies proposed by an MSP. In those cases, finding a different one that can earn your trust would be the better option.
What ITS Cybersecurity is Like in Action
Throughout the years, ITS has been helping hundreds of clients bolster their cybersecurity posture for almost 20 years. They've also been able to defend against massive breaches and came out on top.
Peter Swarowski, Director of Operations at ITS, recalled one incident where malicious actors deployed a ransomware attack on one of their clients. The cybercriminals then tried deleting production data to try and grind operations to a halt. Thankfully, ITS was able to respond quickly.
Swarowski detailed they were able to put a stop to the attack "because we had ransomware protection available. Even though [for the bad guy] it looked like they had deleted all of the data and backups, we actually retained it on our end," he added.
Thanks to the multi-layered protections they had in place, ITS managed to recover the encrypted data, restore them and reset all the client's user passwords. They then improved the company's cybersecurity systems, and they haven't experienced a breach of the same scale since.
In another instance, ITS was able to help a client in the financial industry mitigate two crypto attacks that occurred just days apart. In both cases, they were able to quickly recover the encrypted data and stop the attack in its tracks.
"ITS has helped us navigate the changeover from an old company to a new company and also some pretty heavy security issues we've had," said the firm's representative. "They've always gone above and beyond to make sure that we are back online and secure and able to do our jobs. That's something that I appreciate, and I can't even imagine trying to go through what we've gone through with another company," the client added.
Related article: What Businesses Need to Know About Managed Cybersecurity Services
Need Help with Cybersecurity for Your Business?
ITS can offer a lot of benefits when you're looking for a reliable MSP to outsource your cybersecurity. Not only can they help manage your entire network, but they can also secure it as well – all in one roof. The only issue now is figuring out if you're the right fit for the service. And if so, you will have to cede some control over your security systems and trust the experts.
At ITS, we've helped hundreds of businesses secure their networks and defend against threats. If you want to learn more, check out our ebook on the three types of must-have cybersecurity solutions for your business.