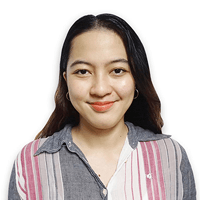 5 Signs Your Small Business Needs an MSP
This post was originally published on April 15, 2019 and has been revised for clarity and comprehensiveness.
Technology is one of the integral parts of every business operation, yet it is frequently misunderstood and mismanaged due to its complexities and ever-changing nature.
More importantly, business owners often do not have the technical expertise to manage their technology, which can result in using outdated or inefficient IT, significantly hindering a company's growth and competitiveness.
That's why businesses need the expertise of a Managed IT Service Provider (MSP) to help navigate the technology landscape.
What is a Managed Service Provider?
In the IT industry, a Managed Service Provider is a company that offers small to medium businesses the ability to outsource the management of their day-to-day technology needs.

In other words, an MSP is essentially your IT department. They act as your business partner to help increase the effectiveness of your business operations while you focus on serving your customers and growing your business.
If something technology-related breaks, they help fix it. If you need an app, want to upgrade hardware and software, or are looking into virtualization, an MSP can also help in these complex areas.
At Intelligent Technical Solutions (ITS), we've been helping hundreds of clients optimize their business operations by managing their IT. In this article, we'll cover the five critical signs your business needs an MSP:
You don't have a dedicated IT department or staff.

You have persistent tech problems.

The people looking after IT are overwhelmed.

Your IT budget is unpredictable.

You have trouble prioritizing your IT needs.
After reading, you should know how an MSP can help your business when it comes to IT.
Do I need an MSP?
1. You don't have a dedicated IT department or staff.
In many small businesses, employees often wear more than one hat. The problem with this is people who aren't necessarily IT experts but are more tech-savvy than others are tapped to look after the company's IT needs.
While this may work for basic tasks, such as resetting passwords or troubleshooting minor issues, it is not a sustainable solution for more complex problems. In many cases, regular employees may lack the necessary expertise to manage technology effectively, leading to downtime and lost productivity.
By hiring an MSP, businesses can access a team of experienced IT professionals who can provide support and guidance when needed.
Related blog: What Does an IT Department Do? (& Can Your CFO Run It?)
2.

You have

persi

s

tent

tech problems

.
At first glance, many of the systems you use daily are relatively simple–when they are working. But, when systems break down, business owners quickly realize that the technology utilized in their businesses and the systems that support it are not only complex but are becoming increasingly so.
Complexity aside, all technology will eventually break. When it does, you must factor into your budget resource to make replacements and repairs. If your IT is constantly experiencing problems and downtimes, this will likely hurt profits and productivity.
An MSP can help minimize the risk of downtime by:
Monitoring systems 24/7,

Identifying potential issues before they become major problems, and

Implementing effective solutions quickly.
With an MSP, businesses can also benefit from disaster recovery planning, ensuring that critical data is backed up and can be restored in the event of a disaster.
3.

The people looking after IT are overwhelmed

.

Any growing business needs technology to be able to scale to meet and support growth. This often overwhelms even the most seasoned IT professionals. Even if your business has a dedicated IT role or team, there is a chance that they can become overwhelmed.
When the pressure is on, important issues may not be addressed and corners may be cut in order to meet current demands. This can lead to increased costs and problems down the road, resulting in an even more overwhelmed Technology department.
The great thing about quality IT partners is that you often don't have to outsource all of your IT needs to them. If, for example, you have an employee who is a whizz with building computers but does not have the time to oversee the whole of your technology needs, then outsourcing some functions can free up their skills or allow them to work more effectively in their main roles.
4.

Your IT budget is unpredictable

.
Technology costs are notoriously volatile and subject to sudden shifts. Sometimes, you may have to replace a computer; other times, you may notice that you need a new server or need to deal with a security issue immediately. Because of this, budgeting for technology is challenging, especially for small businesses.
Most IT partners offer their services for a flat monthly fee. This makes it easy for companies to budget for technology. The upside is that while your budget is predictable, overall costs and overheads are often reduced because your systems are kept in better working order and will last longer.
5.

You have trouble prioritizing your IT needs

.
A new system is sometimes needed on a nearly monthly basis. Your business will almost always require ongoing technology from servers to email systems, and from computers to mobile devices. The problem many companies face is that they simply are not equipped with the skills and the know-how to recognize what their IT priorities should be.
Do you update a server or look for a new email solution first? And in what order do you need to implement updates?
It is not always obvious what the answers to these questions are, especially when everything seems urgent. If you outsource the management of your technology, your MSP can take the time to get to know your company's needs and demands and prioritize. This will make your organization more efficient and better able to reach business goals.
So, do you need an MSP for your sma

ll business?
Several signs indicate the need for an MSP for your business. These signs include:
Lack of in-house IT expertise

Frequent technology problems

Difficulties in managing IT infrastructure

The unpredictability of IT budget

Troubles in prioritizing IT needs
Employing an MSP can help businesses overcome these challenges by providing expert support, proactive monitoring and maintenance, and access to the latest technology solutions.
Ultimately, recognizing the signs that indicate the need for an MSP and partnering with the right provider is the key to helping businesses stay competitive, agile, and technologically relevant in today's fast-paced business environment.
At ITS, we provide clients with cost-effective solutions tailored to their needs and budget. If you want a better network perspective and need help optimizing your systems to align with industry standards, schedule a consultation with us today.  
You may also check out the following resources for finding the right provider for your business: