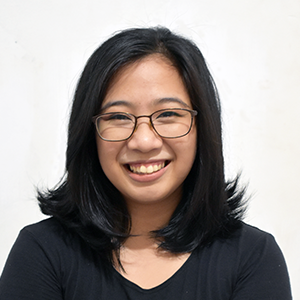 Top 8 Reasons Companies Leave Their MSP
Choosing to break up with your Managed Service Provider (MSP) can be difficult; it's all too easy to jump the gun, then regret it when your new MSP or in-house IT department doesn't come close to your original provider.
Which is why, in this article, we'll help you get some perspective: when do companies decide enough is enough?
At Intelligent Technical Solutions (ITS), we strive to find the right fit for all the businesses we speak with. Over the 20+ years we've been in the business, we have experienced multiple companies approaching us looking for a better IT solution. We'll dive deeper into the following reasons they leave their original MSP:
1. Poor Service Quality
2. High Costs
3. Shifting to In-house IT
4. Lack of Flexibility
5. Security Concerns
6. Poor Communication
7. Lack of Innovation
8. Personality Mismatch
We invited our CEO, Tom Andrulis, to explore these reasons and give his unique insight into the issues companies face with MSP. By the end of the article, you'll have an easier time deciding whether you need to change MSPs or not.
1. Poor Service Quality
Don't you hate it when a company over-promises, yet under-delivers? So do other CEOs.
Poor service quality is one of the most common reasons why companies switch IT providers, and issues with slow response times, inadequate support, or lack of expertise are often the reason companies look for a better provider.
2. High Costs
Companies may also leave their Managed IT provider if they feel they are paying too much for the services provided. Managed IT costs are a complex issue, but at the end of the day, if you're not getting the value you want for the money you're paying, it's time to switch providers.
"I've seen people leave because they can't afford the payment anymore," Andrulis added, referring to companies that have to make the choice between their MSP and other, more urgent necessities.
Whether you find yourself in scenario one or scenario two, it may be time to shift to another provider.
3. Shifting to In-house IT
Sometimes, companies leave because they're shifting to their own IT department. They may want more control over their IT network, and that's a perfectly fine reason to break away from Managed IT.
"Other times, they merge with another company that already has internal IT support," Andrulis said. If you find yourself in this situation, it also makes sense to cut ties with your MSP.
Related blog: "Managed-IT Service Provider vs. Break-Fix and In-House IT"
4. Lack of Flexibility
Companies may also leave their Managed IT provider if they feel the provider is not flexible enough to meet their changing needs. One of the main advantages of MSPs is the ability to adapt: whether you're scaling up or down, or shifting from office-based work to remote-work options.
If your MSP is too small or can't accommodate your new needs, then it's time to shift to an MSP who can.
5. Security Concerns

Security is a critical concern for businesses, and if a company feels that their Managed IT provider is not taking adequate steps to secure their data and systems, they may decide to switch providers.
Your MSP should, at the very least, have:
Back-ups and disaster recovery plans

Set security processes

Up-to-date security tools
If your MSP can't give reassurances regarding your network safety, this is another sign you should change providers.
6. Poor Communication
Good communication is essential for any business relationship, and if a Managed IT provider is not communicating well or providing adequate updates, companies often search for another provider who is more transparent.
No one wants to be stuck in a contract with someone that takes over a week to reply or goes radio silent after an issue pops up. Flighty behavior damages reliability, especially in this age where customer service expectations are at an all-time high.
7. Lack of Innovation
As technology advances at a rapid pace, companies need an IT provider who can keep up and provide innovative solutions.
Ask yourself: is my MSP keeping up with the latest trends and technologies? And more importantly - do they share this knowledge with you? Or use this for the betterment of your IT infrastructure?
An outdated MSP is a soon-to-close MSP, as their technological expertise relies on their ability to keep up with the latest news in the industry.
8. Personality Mismatch

Finally, companies may leave their Managed IT provider if they feel that there are personality differences that are causing issues. For example, if a company does not feel that they can trust or work well with their provider, they may decide to look for a provider who is a better fit.
Sometimes, the point of contact isn't as friendly as they want or doesn't seem serious enough to warrant a large degree of trust. They may not like all the updates from the company, or - on the opposite end - they may think there are too many updates.
Whatever the case, it's important you are 100% comfortable with your MSP. If you aren't, find one you can put your complete trust in.
Ready to Find the Right Managed IT Provider?
In conclusion, companies leave their Managed IT providers for various reasons, and through understanding these reasons, you can make informed decisions about choosing and working with Managed IT providers.
From poor service quality to high costs, lack of flexibility, security concerns, poor communication, lack of innovation, and personality differences, there are several issues that may cause businesses to switch IT providers.
By tackling these issues and choosing the right Managed IT provider, you can ensure that your technology stays reliable, secure, and meets your changing needs.
Ultimately, the right Managed IT provider can be an asset to your business, helping you to stay competitive and succeed in today's digital age. Fortunately, we've prepared resources to help you find the perfect fit for your business:
Everything You Need to Know About Managed IT (download by clicking the image below)