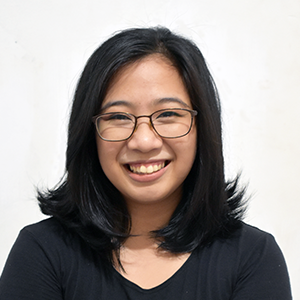 5 Questions to Ask Your MSP About Unsupported Equipment
What do you do when a Managed Service Provider doesn't support your equipment? What questions do you ask your MSP about unsupported software? Here are 5 questions you should ask, so you can tell if this MSP is right for you.
Sometimes handing over your IT system to a third party is stressful. After all, change is hard.
You might still be unsure about the differences between an MSP from a Break-Fix company or what onboarding is. That's why you need to know what questions to ask an MSP to get the most value out of it.
Inevitably, some of these questions will involve your equipment. You put a lot of thought into choosing the best IT tools for your business - why is your MSP suddenly suggesting a different software or some hardware upgrades? What if you're already satisfied with the software you currently have?

Unfortunately, there's no straightforward way to answer these questions because MSPs have different reasons behind their recommendations. What you can do is ask the right questions.
Here's a quick look at the questions you should ask an MSP about unsupported software:
What kind of equipment do you not support?
Why are you asking us to change our software or hardware?
How much will it cost to implement all the changes?
What happens if I can't change or upgrade my equipment?
How do you support unfamiliar software?
In this article, we'll discuss the rationale behind the questions, and share the answers from Intelligent Technical Solutions (ITS), an experienced MSP. These answers will serve as a point of comparison when you ask other MSPs about their services and will help you evaluate if you're willing to accept the reasons that companies put forth.
By understanding the logic behind asking these questions, you'll be able to evaluate the MSP confidently you're looking at and see if they're the right fit for you.
1. What kind of equipment do you not support?
Businesses have their specialty - after all, that's what makes a business stand out from the crowd. MSPs specifically focus on managing a company's IT infrastructure and acts as their IT department if they have none. MSPs are also supposed to adapt to a client's specialized needs.

However, there are some key actions that most MSPs won't be able to do, such as directly adjusting the program of unsupported software. If they can't support something and tell you immediately, that's a good thing. Immediate admission of inability helps everyone save time.

Let's say your company uses accounting software like Quickbooks, and the MSP you use doesn't specialize in Quickbooks. If the program suddenly stops working, and there's nothing wrong with your devices' hardware, then the most your MSP can do is act as a liaison between you and your vendor – in this case, Quickbooks.

However, this is still especially valuable for businesses, as contacting your vendors takes time out of your day-to-day tasks.

By knowing what an MSP can't handle, you'll be able to see if you need to go to somebody else.
For a real-life example, at ITS we don't support any programming for any customized software or any website development. While ITS does have a research and development group to implement command codes or process scripts for the programs we specialize in, we can't reach every program and make changes. Sure, we can support your software and as a fast liaison between you and your vendor, but fixes into the program itself are not our specialty.
2. Why are you asking us to change our software and hardware?

It's essential to ask an MSP this question, as it'll help you evaluate if your MSP has a solid reason behind asking for you to upgrade beyond possible money for the MSP. Usually, reliable MSPs ask you to upgrade software and hardware due to security and support reasons.
After all, outdated software is a huge security risk. According to SonicWall's 2021 Cyber Threat Report, ransomware attacks have reached a record of 304 million attempts in the first six months of 2021. Three hundred four million is the entire number of ransomware attacks in 2020.
Thus, companies must know how to protect their company's security network, and a big part of protecting a business' network is having the updated technology to do so.
Another reason MSPs ask clients to update their software is for access to direct customer support from your software or hardware provider. MSPs did not make your hardware or software directly, and thus if something goes wrong with the programming, or if the materials break, they need direct access to the company to fix the problem for you.
These reasons - security updates and customer support - are also ITS' main reasons for asking clients to upgrade as well. But beyond that, we also have a third consideration: ease of customer use.
Updated software and hardware mostly have better design and durability, thus making it easier for you to use. This allows you to put thoughts of IT difficulties out of your mind and put your energy into doing your job better and more efficiently.
3. How much will it cost to implement all the changes?

Many factors go into the cost of an MSP, but a well-run MSP will be able to give you a thorough recommendation about improving your system.
Assuming that your MSP is done with evaluating your IT network, they should have enough information to give you an estimate of how much everything will cost and an explanation of why they're suggesting these upgrades to you.
It's always a sketchy sign when a company isn't upfront with its pricing and rationale behind it.
Plus, this is where you'll see if the MSP you're interacting with will be able to see the specific needs of your company. MSPs are not a one-time, buy-it-and-forget-it item. You want to make sure that the MSP has all the qualities you need. It must also adapt to the demands of your business and know how to implement changes that will be good for you.
When ITS staff is asked this question, we base the price on the needs of the client. What works for Company A might not work for Company B, so there are many considerations before giving a quote.
And aside from taking the client's needs into account, we also consider our expertise as an IT company. Upgrade recommendations come with experience and knowledge to ensure we can give quality service to our clients.
4. What happens if I can't change or upgrade my equipment?

This is another crucial question to evaluate your MSP. Maybe you have specialized equipment with outdated software you can't immediately replace. The usual options are either the MSP can't take you on as a client, or they'll adapt to the technology you have.
If your MSP says they can't take you on as a client because of the equipment you have, then take that as a sign to look for another MSP.
However, most MSPs will be able to take you as a client even without changes to your system. But they'll need to provide you with a clear explanation of the possible consequences of not updating your technology.
Your MSP will have to take extra precautions to ensure you still have top-notch customer service and IT support. This will likely entail long hours of IT support in resolving an issue vs. a quick resolution.
They'll also take time to explain the possible consequences of not updating your systems, such as security breaches or software crashes.
There should also be a discussion of possible delays in getting your company up and running again, if that piece of software is crucial to your company, and extra costs in the scramble to get everything adjusted to a new system. These are the payoffs for better protection while keeping outdated software.
After all, every company has the right to know the effects of each action. A good MSP should tell you what will happen if you do certain things, and that's part of the value of an IT company.
At ITS, this is part of our process. We make sure to empower our clients by giving them clear expectations for unsupported software and the possible problems they'll encounter by not following the recommendations. Then, we make sure to find ways to provide them with good customer support with their equipment.
5. How do you support unfamiliar software?

This slightly overlaps with the previous question but is still an important question to ask. Each MSP has its technical support process, and you need to know the step-by-step process of your MSP.
The usual process of an MSP supporting unfamiliar software comes in three steps:
Familiarization with the software.
Evaluating the amount of support needed to ensure ease of use and security.
Discussing possible consequences of remaining on an outdated system.
Your MSP needs to be upfront with you about how much they can help you with the equipment you have, as well as the possible consequences of this choice.
An excellent example of this process is when ITS had a client who could not replace his dental machines with outdated software. Replacing the dental machines would cost hundreds of thousands of dollars, and that was money the client didn't have.
We familiarized our staff with the software the machine was running on and figured out a way to separate it from the entire network so cyber hackers couldn't exploit the possible weaknesses of an old system. We also made sure to discuss options for upgrades and the repercussions of not upgrading with this client.
Want more questions to ask MSPs?
Remember, the right questions to ask your MSP about unsupported equipment are:
What kind of equipment do you not support?
Why are you asking us to change our software or hardware?
How much will it cost to implement all the changes?
What happens if I can't change or upgrade my equipment?
How do you support unfamiliar software?
These are the questions that reduce the most amount of uncertainty that our clients at ITS have. These will also hopefully help you navigate getting an MSP that can adjust to the needs of your business.
If you want to think of more questions you can ask MSPs, read this article about Top Questions to Ask Managed-IT Service Providers. By the time you reach out to a company, you'll have the right questions to get all the information you need to know about the MSP.