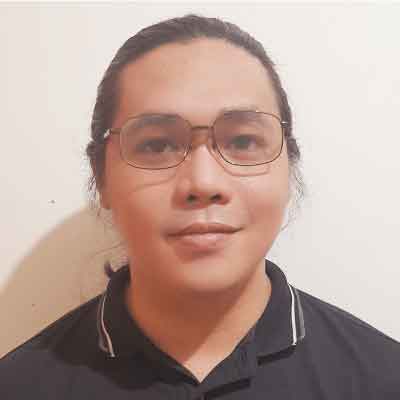 Managed IT Services vs. Break-Fix: Pros and Cons [Updated]
Editor's note: This post was originally published on April 3, 2018 and has been revised for clarity and comprehensiveness.
Is it better to address problems as they happen or pay more to prevent them from happening in the first place? That's the same as pitting break-fix vs. managed services. Both have their uses and their own pros and cons. But which one is better for your company?
Unfortunately, the answer to that isn't so simple. There are times when one is better than the other. It all depends on what your business needs at the moment.
Intelligent Technical Solutions (ITS) has been providing quality managed IT services to small and medium businesses for over a decade. In this article, we'll help you go over the pros and cons of the break-fix model and managed IT so you can determine which is best suited for your company.
4 Big Problems with the Break-Fix Model

1. Break-fix means you'll only pay for service when you need it, so it's more affordable in the short term.
2. It doesn't have fixed rates, which means you could pay less depending on the service they perform.
3. The model also doesn't push any long-term commitments or contracts, so you can choose a different provider whenever you want.
4. It's perfect for very small businesses that are still getting started, as it enables them to stay flexible despite having limited resources.
4 Advantages of Managed IT Services
1. Break-fix doesn't provide preventive maintenance, which can lead to more downtime-causing issues.
2. When downtime occurs, a break-fix provider typically takes longer to fix the issue than an on-call managed service provider.
3. Break-fix providers may be less likely to fix looming problems because they make more profit when more problems occur.
4. Break-fix doesn't typically cover any upgrades or strategic planning. That can eventually leave your business behind the curve in technology.
Break-Fix Model

Pros

Cons

Cheaper in the short term

No preventative maintenance

No fixed rates

Takes longer to fix downtime

No long-term commitments

Possibility of leaving underlying issues unresolved

Perfect for new businesses with limited resources

No upgrades or strategic IT planning
4 Advantages of Managed IT Services

1. Preventive maintenance is a core part of managed IT service, which keeps your system safer, faster, and more reliable.
2. A managed IT service provider continually monitors your system for problems, which helps minimize or even eliminate many causes of downtime.
3. Managed IT service providers are more likely to fix looming problems before they happen. Since you're paying a flat monthly fee, your provider has the incentive to resolve issues as quickly as possible.
4. The constant attention of a managed IT service provider helps your company look ahead and plan for the future. Strategic technology planning keeps your company ahead of the curve.
4 Disadvantages of Managed IT Services
1. Hiring an MSP is more expensive than getting an IT company that offers break-fix.
2. An MSP may not be the optimal choice when you need a physical IT presence at all times.
3. MSPs have extensive onboarding times as they need to learn everything about your network in order to optimize it.
4. Not all businesses will find 24/7 IT support useful, so you might be paying for a service you won't use.
Managed IT

Pros

Cons

Effective preventative maintenance

More expensive than break-fix

24/7 network monitoring that minimizes downtime

Doesn't have constant physical presence onsite

Fixes issues before they happen

Extensive onboarding times

Helps you plan for the future

Not all businesses need 24/7 support
When to Choose Break-Fix Instead of Managed IT Services?
In the short term, a break-fix arrangement allows you to conserve funds and fix only the most urgent problems.
If your business can handle occasional downtime, rarely suffers IT issues, isn't planning any computer upgrades, and doesn't have the cash flow for managed IT services, then break-fix might be a viable short-term solution.
But as time goes by, technical issues are more likely to crop up. Sooner or later, your business will need to upgrade your computer network, replace your server, or undertake any number of IT projects. In the long term, managed IT services is the smarter choice.
Ready to Break Out of the Break-Fix Cycle?
There's a good reason why break-fix models have been dying out in recent years. That's because modern businesses have realized the value of taking a proactive approach to managing their technology. While both have their own pros and cons, managed IT not only helps you prevent issues from popping up, it helps you save more money in the long run.
ITS has helped hundreds of companies take a more proactive approach to IT. Find out how we can help you optimize your network while allowing you to make the most out of your technology. Schedule a meeting with one of our experts:
Or, if you want to learn more about managed IT, check out the following resources below: