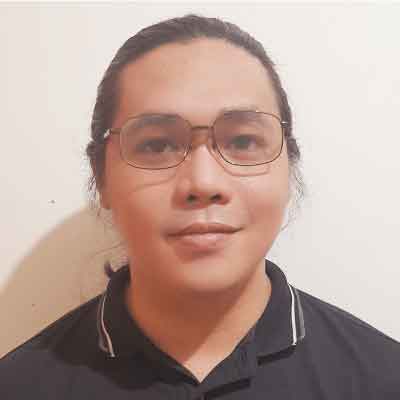 Why MSPs Seem Expensive and What You're Getting for Your Money
Let's be real – you clicked on this article because you already know how much hiring a managed service provider (MSP) will cost your business. There's a big chance you experienced sticker shock. It's a big number, but for some reason, you're curious whether it's worth all that money and why. If that sounds like you, you've come to the right place.
Intelligent Technical Solutions (ITS) has been providing small to midsize businesses (SMBs) with enterprise-level managed IT for over a decade. In this article, we'll dive into whether MSPs are too expensive or whether they're worth the investment.
Are MSPs Expensive?
That's a question we've had to answer a lot throughout the years. So let's get it out of the way quickly: Yes, if you're looking at it at face value, managed services can seem expensive.
Depending on the size of your business and how much data you're storing, it could cost you thousands of dollars to cover your entire network. It's easy to think that it's all too much.
However, that's because the value of an MSP isn't always as obvious at first glance; it's all about the long game. Managed IT can play a central role in helping your business stay competitive and cut down unnecessary costs. That means it has the potential to help not only grow your business, but even save money down the line.
In short, while MSPs look expensive up front, it more than makes up for it the further you go along.
Why MSPs are Worth the Investment
To help you get a better understanding of how partnering with an MSP can help you, let's go over how outsourcing your IT can net you great returns on your investment.
Do-It-Yourself IT has Grown More Complicated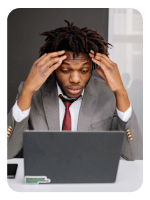 Building your own in-house IT used to be much easier. Back then, you only had to worry about email and a few mobile devices. Not anymore. Technology has grown increasingly diverse and complex. What's worse is that it touches almost every aspect of your business. That means your in-house IT has to worry about a lot more than just your network and equipment.
It's easy to see how an in-house IT team could be overwhelmed with the number of complex tasks on their to-do lists. They have to consider what cloud platform your organization should use or whether to implement and maintain new tech like artificial intelligence (AI). Not to mention, they have to deal with the flood of IT tickets from day to day.
That's where an MSP comes in. They have the experience and the understanding of the current trends, which enable them to give sound advice regarding the right solutions for your business. In addition, they have the resources to take over tasks that bog down your in-house IT, allowing your team to focus on projects that grow your business.
Skill Shortages Make it Harder to Find IT Talent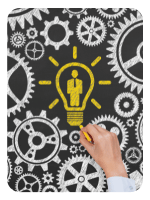 Finding the right IT guys for your business is more difficult than ever. According to a recent study by international talent solutions company Hays, almost 95% of employers looking for tech talent encountered a skills shortage in 2022. That means if you want an IT expert on your team, you either have to prepare a ridiculously attractive offer or upskill current talent that you already have through extensive training. Both options are very expensive gambles which don't ensure you get the right people for the job.
An MSP helps connect you with some of the best IT talents in the world. Their teams also receive continuous training and learning opportunities ensuring they are at the forefront of the industry. That means hiring an MSP for your business gives you access to a team of IT experts.
Strategic IT Planning Requires a Lot of Resources
Do you have enough resources to focus on the backend of your company? You are already busy running the business. You need to gain new clients/customers, meet their demands, and plan for the growth of your business. Those take a lot of time, money, and manpower already. Many companies don't have enough bandwidth to form and execute a long-term IT strategy. As a result, their teams end up scrambling just to keep the lights on. It's a cycle that's tough to break and drains your team's morale.
Fortunately, that's what MSPs are made to do. They help your business manage your technology so you can focus on more impactful tasks and be more prepared for the future.
IT is an Investment, Not an Extra Cost
It doesn't matter what size your business is; your technology will experience downtimes and outages. That's because maintaining technology is not a one-and-done thing. The upkeep of your systems is an ongoing task that requires constant attention. The problem is if you keep a reactive approach and fix issues only when they arise, you will soon find yourself struggling to keep your head above water.
A reliable MSP will help you through that by providing a proactive approach to IT. Taking that approach lowers the likelihood of costly problems by solving issues before they even happen, drastically reducing expenses and headaches in the process. In addition, they can also help you invest in the right technology that can meet your needs and budget, allowing you to stay agile in a highly competitive digital landscape.
An MSP's Shared Wisdom Benefits Your Business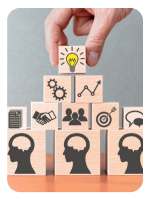 MSPs serve multiple clients across different industries with diverse needs and circumstances. That means hiring one will give you access to that wealth of experience and crowdsourced knowledge. Over time, MSPs develop evolving intelligence and best practices born from decades of trial and error. That helps them develop specialized processes, software, workflows, and policies that you can take advantage of from the get-go.
Leveraging that shared wisdom can help ensure your company's needs are not only met but they are also exceeded.
Ready to Invest in Managing Your Technology?
It might seem expensive up front but managed IT services can actually save time, money, and effort in the long run. An MSP can play a crucial role in helping your business stay on top of your technology, helping you stay competitive, and cutting down unnecessary costs. You should look at it as an investment for the future of your business rather than an added cost. That's because an MSP is worth the investment.
ITS has been helping countless SMBs leverage the full potential of their technology, allowing them to focus on growing their business instead of struggling to keep the lights on. Find out how we can help you by scheduling a free network assessment. Or, you could try out our IT cost calculator to get a ballpark figure of your total IT investment.