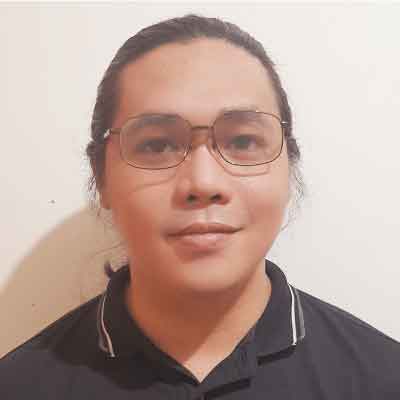 How to Determine the ROI of your Managed IT Services?
Is your business getting the returns you need from your MSP? Find out if you are getting your money's worth. Read on to learn how to determine your ROI from your managed IT service, how they can affect your bottom line, and why they are priced that way.
---
Keeping your technology running can be expensive for your business, especially if you're a small company.

In fact, according to a study conducted by ROI consultancy Alinean Inc., smaller companies spend 6.9% of their annual revenue on IT services each year. That is higher than the 4.1% spent by medium businesses and the 3.2% spent by large enterprises.
With millions of dollars going to IT services each year, you are probably asking yourself, is it really worth all that money?
A reliable IT service is not an expense; it's an investment. Because when your technology works well, it adds value to your business that can help improve your operations and bottom line.
That's why the question you should be asking instead is whether your IT service is giving you positive returns on your investment.
Your return on investment (ROI) is usually calculated by determining the net return value of an investment and dividing it with the total cost of that investment before multiplying it by 100.

The concept is simple, but it can get complicated in practice, especially when you're calculating your ROI for things like hiring a managed service provider (MSP). That's because there's no one size fits all approach to determining your MSPs ROI.
MSPs offer different solutions depending on your specific needs, so it would be hard to boil it all down into numbers. That is where ROI calculations get tricky.
So if you're wondering where your money is going and whether you're actually getting a positive ROI from your MSP, we can help break it down for you.
That's because based on our experience providing IT services to hundreds of clients, being open and upfront about pricing and costs makes for better partnerships.
To do that, we will answer the following questions:
How do you determine the ROI of your managed IT services?
How does an MSP price its services?
How do you determine the ROI of your Managed IT Services?
From streamlining your processes to reducing downtime, these are all benefits you can gain from engaging an MSP for your business. However, these boons are difficult to put into numbers.
Want to determine whether you're getting positive returns from your MSP? It's essential to break it down to the basics and see how these benefits can affect your revenue and productivity.
Saves Time

One benefit that's difficult to quantify is that MSPs help you save time. Letting your MSP take care of the tiny details of your technology like licensing, warranties, software updates, etc., can save you a lot of time down the line. That means you can spend more of it on planning for the future and the growth of your business.
Reduces Downtime

According to a 2014 study conducted by Gartner, the average cost of IT downtime is around $5,600 per minute, that's a total of $300,000 per hour. However, this amount varies because of the differences between each organization.
In the study, it was noted that 98% of organizations said a single hour of downtime cost them over $100,000; 81% determined each hour cost them over $300,000, while 33% reported that it cost their enterprises $1-5 million per hour.
When trying to determine your ROI from reduced downtime, it's important to figure out how much downtime you experienced before and after engaging your MSP, how many of your people were affected and how long each instance lasted.
Improves Revenues and Savings

Some of the returns you can experience with a reliable MSP are an increase in revenue and savings. It allows you to point the focus of your team toward generating profits instead of maintaining your technology. And it also helps you save on IT costs.
In fact, according to a survey conducted by CompTIA, 50% of companies who engaged an MSP saved 1-24% in annual IT costs, 33% saved 25-49%, while 13% reported savings of more than 50%.
Cybersecurity

From monetary loss, damage to your company's reputation, data loss, and equipment damage, the cost of cybercrime on businesses is staggering. According to a study by Statista, the average cost of cyber attacks on businesses in 2017 was worth $11.7 million per company.
Aside from providing you with the latest tools and practices to prevent cyber attacks, a reliable MSP will also train your team with cybersecurity practices to protect your data and technology.
How does an MSP price its services?

MSPs determine their prices based on their costs and the margins they need to hit to stay profitable. There are a lot of factors that can affect this, from the pricing model they use and the technology they invested in down to the cost of providing service.
Why do MSPs use different pricing models?
Using specific pricing models helps MSPs attract the right clients. Starting off from ala carte models for break-fix transactions, MSP pricing models have grown more varied and complex as they began to offer more services over the years. This allows them to provide more flexible plans that can fit their clients' unique needs and budgets.
The most commonly used pricing models include:
Per-Device - Clients are charged a flat fee per device each month. This model is simple, easy to quote, and makes your IT budget more predictable.
Per-User - Clients are charged a flat fee for each user per month. This model provides the best value when your employees use several devices.
Tiered - One of the most preferred pricing models. The tiered model allows MSPs to design service packages for their clients' needs.
All-Inclusive - This model includes all the services offered by the MSP for a monthly flat fee.
Ala Carte - This is a model often employed by MSPs for break-fix transactions. While cheap, this model also offers the least value to clients.
Why are onboarding fees charged separately from monthly fees?
In the MSP industry, onboarding fees refer to the cost required to install software and hardware to set up your network so that the MSP can support your business remotely.
It is also the time when your MSP conducts a thorough overview of your current setup and devises plans and recommendations to improve them to achieve your goals.
The entire process is labor-intensive and requires a high level of expertise; that's why it's often charged separately from fixed monthly fees.
Ready to reap the returns by hiring an MSP?
Like all investments, returns from your MSP aren't always going to be immediately evident or quantifiable.
However, as long as they are transparent with you and provide you with reliable service that reduces your downtime, improves your cybersecurity, and keeps your technology in top shape, you can expect positive ROI for the long term.
That's because helping your business get the most out of your technology is something MSPs like us constantly strive for. It's one of the reasons ITS has been able to forge long partnerships with our clients over the last decade.
Ready to reap the returns from hiring a reliable MSP? Fill out this form for a free tech consultation.