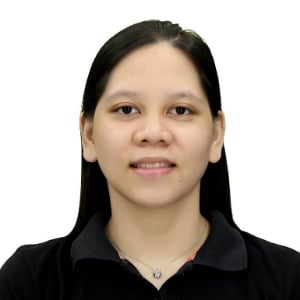 ITS and San Francisco MSP OneClick Solutions Partner in 2023
San Francisco, CA: Intelligent Technical Solutions (ITS) and OneClick Solutions Group, a San Francisco-based managed IT service provider (MSP), embark on a promising partnership.
"ITS and OneClick Solutions Group formed this partnership with the interests of our clients in mind. The combination of our varied expertise allows us to further polish our tech solutions and services. Together, we aim to provide a quality experience that will empower businesses and help them achieve their full potential," said Tom Andrulis, CEO of ITS.
Through this partnership, both companies gain access to additional resources to help provide better and broader IT services to businesses within and around the San Francisco Bay Area.
"OneClick is thrilled to partner with Intelligent Technical Solutions as it brings immense benefits for our team members and clients alike. For our team, it means access to advanced resources and opportunities for growth. For our clients, they can expect even higher levels of service and innovation. This partnership marks a significant step towards a brighter future for everyone involved," said Mark McGarvey, Founder and President of OneClick.
He further elaborates on his great expectations and aspirations as an ITS partner by saying, "Our hopes for the future with ITS are to combine our strengths to become a leading force in the industry. It opens up a world of possibilities, and our hope is to seize them all, driving our company and our clients to new heights of achievement."
For more information on how the partnership will affect current clients, please feel free to reach out to ITS client support at (888) 969-3636.
About Intelligent Technical Solutions
Intelligent Technical Solutions (ITS) is a managed IT service provider (MSP) dedicated to helping businesses achieve their goals by leveraging technology. The company has provided businesses in the United States with enterprise-level IT solutions since its establishment in 2003. In its decades of service, ITS has received several accolades and recognition from distinguished award-giving bodies. Most recently, the company was recognized by the CRN list of 2023 MSP 500 and MSSP Alert's Top 250 MSSPs.
About OneClick Solutions Group
OneClick Solutions Group is a managed IT service provider (MSP) that serves small- and medium-sized businesses in the San Francisco Bay Area. They specialize in world-class IT solutions that can be tailor-fit to address each client's unique computing and networking needs. Such personalized and high-level service is possible thanks to their team of experts with unrivaled experience and knowledge. Since 2006, OneClick Solutions Group has committed to their mission of delivering the best high-touch IT management that empowers businesses to become more efficient, productive, and profitable.