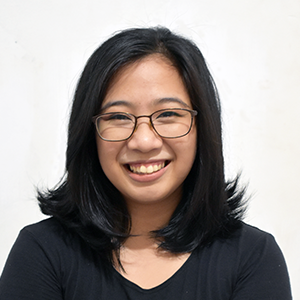 What is Huntress? (Why It Should Supplement Your Antivirus) [Updated]
Are you having difficulty seeing the point of Huntress? Read this article, as we'll explain what huntress is and how Huntress works by supplementing your antivirus. Learn about Huntress and how to better protect your IT network.

---
Editor's note: This post was originally published on November 20, 2020, and has been revised for clarity and comprehensiveness.
In this day and age where cybersecurity is more important than ever when it comes to businesses using technology, you need to have maximum security for your company's peace of mind.
Part of that solution is having enough programs to protect yourself.
As a Managed IT Service Provider (MSP), Intelligent Technical Solutions (ITS) has helped multiple businesses with their cybersecurity and has taught clients how to protect their company's network.
And one of our recommendations is to have a program like Huntress to support your antivirus and other security features.
What is Huntress?
By the end of this article, you should have a clear understanding of what Huntress does, and why it should supplement your antivirus program.
What does Huntress do?

One program used for this purpose is Huntress. It's focused on preventing, or looking for, persistence within clients' networks.
It is not a replacement for an antivirus. It's a supplement to your antivirus, to help look for any software that got past the antivirus and ran on your computer.
So that's the big difference of all of this: if a hacker or malicious program gets past the antivirus, Huntress detects that they were there, and then kicks them off the network and keeps your system safe.
Why should Huntress supplement your antivirus?
How do you protect your company's network? By introducing multiple layers of security. No single program will protect your entire IT infrastructure, and by having Huntress, you'll have another wall against the cybercriminals out there.
Usually, attacks start with email. Let's say someone within your organization gets a legitimate-looking email then they download the file attached.
Then it downloads an extra piece of software on that computer. This is how hackers establish persistence in your network. Persistence is the backdoor into your systems, in case hackers are kicked off.
In the words of Huntress, "Persistence is like a piece of tape placed on the latch of a door to prevent it from locking. It's an attack tactic used to discreetly maintain long-term access to systems across restarts, changed credentials, or other interruptions that could cut off a hacker's ingress."

Hackers want to establish persistence so they can get back into the computer in the future. Then they take your data, send it to themselves -- so they can try to blackmail you to release that data after the fact -- and delete your backups, making it harder for you to restore their data.
That's when they start trying to extort you for money.
Huntress sees changes to systems and if someone has established persistence. They've got their software to look for known attacks and they notify your IT immediately.
Huntress also has a team of threat analysts that are looking for those changes and then notifies system administrators as well.
And as a result, your IT can take action and can kick them off the network before it becomes more difficult to remove hackers.
Ready to discuss Huntress with your MSP?

Remember, hackers, are always looking for openings in your network. Huntress supplements your network's antivirus by looking for files already in your network and getting rid of those.
Huntress is one of the security programs ITS offers our clients, as we've noticed the rise of cyberattacks in the past years. By having more layers of security, we're able to protect our clients better.
However, you should also know of other ways to protect your IT infrastructure. In this day and age, having one or two programs like Huntress and antivirus software isn't enough to have complete peace of mind.
If you want more tips about protecting your network, read the article "Top 15 Cybersecurity Best Practices " so you can help your business stay out of criminals' hands.