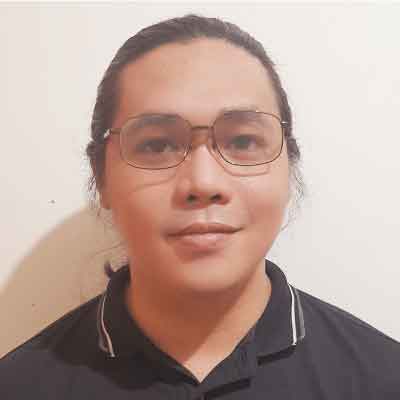 How Small Businesses Can Regain Peace of Mind Amidst Rising Cyber Threats
Have you ever had that uneasy feeling like you're not sure if you locked your front door? That's how many IT professionals feel every day in this current threat landscape.
These days, no one is safe from cyberattacks. Small businesses are especially vulnerable because they have something of value and are easy to infiltrate. Larger companies tend to have better measures in place to prevent attacks, and individuals have little worth stealing. Compared to other targets, small businesses are low-hanging fruit. In fact, an IBM report found that small and midsize businesses (SMBs) account for 42% of data breaches in the US.

At ITS, we've helped hundreds of businesses boost their cybersecurity posture through proactive managed IT. In this article, we'll help you navigate the steps you need to take to set up a reliable multi-layered defense against cyber threats. We'll dive into the following:
Why Are SMBs at a Higher Risk for Cyberattacks?

What Steps can SMBs Take to Combat Cyber Threats?
Why Are SMBs at a Higher Risk for Cyberattacks?
In a 2021 survey conducted by CNBC and Momentive, it was found that 56% of small businesses were not concerned about being a victim of a hack that year. That might seem like a bit of positive news. However, if you consider that the study also found that only 28% of respondents said they had a plan in place in case of an attack, then the problem starts to come into view.
Some small businesses think what little they're doing is enough. It's not. In a study commissioned by security software company BullGuard, one in three businesses with 50 or fewer employees rely on free or consumer-grade cybersecurity tools. While free tools have their place, they're not enough to prevent the worst-case scenario. And worse, they might be giving SMBs a false sense of security.
That is one of the biggest mistakes a small business can make. Like we said earlier, SMBs are prime targets for cybercriminals. They also have the most at stake, as 60% of SMBs go out of business within six months of experiencing a cyberattack.
What Steps can SMBs Take to Combat Cyber Threats?
If you want peace of mind from cyber threats, there's only one thing you can do: prepare. It's the best way to keep your business protected against malicious cyber actors. Take a look at some of the ways you can boost your cybersecurity posture.
Conduct a Security Assessment
Having your IT company or your in-house IT team conduct regular security assessments can help give you a better picture of your cybersecurity posture. It also helps point out holes and backdoors in your defenses that cybercriminals would have taken advantage of.
Train Your Team
It may sound easy, but training your team on how to spot and react to cyberattacks is one of the most challenging items on this list. In fact, human error is still one of the top causes of security breaches across the world. Ensure everyone is on board and they know what's at stake when you conduct security awareness training.
Enforce a Strict Password Policy and MFA
According to the 2020 Verizon Data Breach Investigations Report, 81% of the total number of breaches leveraged stolen or weak passwords. Enforcing strict password policies and multi-factor authentication (MFA) can prevent that from happening. Complex passwords make it harder for brute-force methods, while MFA can block access even when criminals get access to your passwords.
Make Multiple Data Backups
In a report by the US Chamber of Commerce, approximately 50% to 75% of ransomware victims were small businesses. Cybercriminals using ransomware will try to encrypt, delete or hide your valuable data until you pay a ransom. Having multiple backups can help you get it back without having to pay extortionists.
Invest in Cybersecurity
Insufficient resources are one of the most common reasons SMBs fail to implement an effective cybersecurity policy. However, often, it's not because they don't have any budget to allot, but rather because they underestimate its value.
Investing in cybersecurity can not only prevent an attack; it can get you back on track much faster if you do experience one. It also helps mitigate any damage that might be caused by an incident, like data loss, theft, or damage to your company's reputation. All of which can cost you more money than if you had invested in the right cybersecurity tools in the first place.
Enlist the Help of Experts
Perhaps the best way to achieve peace of mind when it comes to cybersecurity is by enlisting the help of a reliable managed service provider (MSP). There's nothing more reassuring than knowing that you have security experts watching your back. They can even help you set up all the security measures mentioned in this list and more.
The best part is that some of them cater their cybersecurity services to SMBs. That means you can get enterprise-level security for fees that fit your budget.
When looking into which IT company to go with, you'll want to make sure that the company is reliable and can handle the unique needs of your business. Not every IT company is created equal.
Here are a few important questions to ask yourself before making a choice:
Does the IT company provide…?
Backups

Patch Management

Proactive Alerting

Virus Protection

24/7 System Monitoring and Resolution

Proactive Alerting with Remediation

Unlimited In-Shop Repair

Data Backup and Recovery

Unlimited Help Desk Support

Routine Site Visits to Check Physical Devices

Short-term Loaner Workstations

Application Deployment

Firewall Monitoring

Unlimited On-Site Consulting and Support
In addition, look for an MSP that's been around for at least 10 years. The longer they've been around, the better. Proven companies know their stuff because they've seen it all before.
Ready to Achieve Peace of Mind From Cyber Threats?

Cyber incidents have been steadily increasing. However, that doesn't mean SMBs should always live in fear of cyber threats. There are ways to protect your business from these online terrorists so that you can have peace of mind. The best way to do it is by taking proactive steps to improve your cybersecurity. Or, you can enlist a reliable MSP who can help do it for you.
At ITS, we've helped our clients protect their networks for almost 20 years. If you want more useful advice, check out our article to find out 5 Tips for Cybersecurity on a Tight Budget.