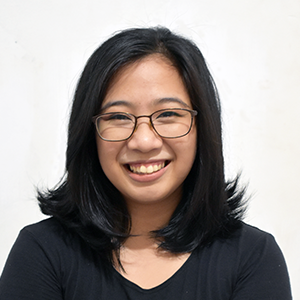 FREE PROJECTS: The Pros and Cons (& What We Do When Clients Ask For Them)
Wondering about the pros and cons of  free projects and trial periods? Here are things to consider when thinking about undergoing a trial period; plus, here's what we do at ITS for companies that look for a free project with us. 
Well, duh, isn't free stuff always a plus? 
Sort of. Most of the time. Er - maybe.
See, here's the thing - free projects are never really free. So as much as it seems like it's an incredible deal, there are still some negative points you need to consider. And as a business, it's also tempting to say that free projects are bad full stop. But that's not true either. 
At ITS, an experienced Managed-IT Service Provider, we recognize that free projects and trial periods with companies are great ways to know if you and the business are good fits for each other. Plus, when you express interest in a company (even if it's just to ask if there are free projects!), it's an excellent opportunity to figure out if we can help solve the problems you have.
There are always pros and cons for free projects, which we acknowledge. However, here's a quick list of things to keep in mind when you ask about free projects from firms you intend to do business with.

Pros of Free Projects
No monetary costs. 
Builds trust in a company.
No collateral.
No Monetary Costs
Who doesn't love free stuff, right? Especially when you have razor-thin profit margins and are constantly looking for ways to get the most out of your money. Free projects help you gauge the companies you're looking at and get value out of the time you have. You can allow the money for other projects - which is an essential part of free projects.
Builds Trust in a Company
We get it - you don't want to shell out a lot of money when you're unsure of the service you're getting. No one does. Free products are a great way to know if you're going to commit to a service that will satisfy you. There's nothing quite like a first-hand experience of the service that you'll get. 
No Collateral
You don't have to put anything on the line with free projects! They essentially work as a trial period, and you can rest safe with the knowledge you're not going to lose anything if this doesn't work out. You and the other party can walk away with no hard feelings. This trial period is a good time for the other business to see if you're going to be a good fit for them too.
Cons of Free Projects
What, really? There are cons? 
Nope, really. When it comes to trial periods and free projects, there's always a catch. After all, by their very nature, free projects sacrifice things to make the service free. And these are the reasons that they usually suck: 
Short-term
Lack of support
No customization
Short-term
In an ideal world, free stuff would continue to rain on us until we get sick of it. Unfortunately, that's not the case. Free projects and trial periods are meant to be tastes of what you'll get from companies in the long term. The constant shifting between partners isn't ideal if you have a long-term vision for your company. The frequent shifts between partner businesses are bad for your stability (though, there are definite benefits to this style too!). 
Lack of Support
Consistent customer service isn't something you can guarantee during and after a free project. You'll be left to deal with these things yourself, as free projects have a set period or set service. This is a huge problem if your company isn't focused on IT in the first place or doesn't have an in-house IT department. You're essentially locked in without the benefits, and you need to find someone else to take a look at what the previous business you partnered with did. 
No Customization
Trial periods and trial projects are usually one-size-fits-all. Customization and adjustment based on the clients' needs are made once there's a formal working relationship between the client and the business. Allocation of resources plays into these limitations - most companies don't have the manpower to be assigning people to do free work. 
What We Do When Clients Ask for Projects to Build Trust
We appreciate it when clients ask about projects like this during the first call because it gives us the opportunity to explain what we do as a company and why free projects don't fit our company model. Sure, free projects and trials are a vital part of their offers for some companies, but ITS is a special case. 
This is because ITS is a Managed-IT Service Provider (MSP), and our main goal is to build lasting relationships with and give quality long-term services to clients. We don't follow the break-fix method, which basically means we don't aim to solve problems after they happen but rather to make sure problems don't happen at all through constant communication and proactive maintenance. After all, it's always easier to fix a small hole in your clothes than it is to sew up a rip that runs from the entire sleeve. 
This is contradictory to the concept of free projects and trial periods because we take deep dives into our clients' systems so we can be thorough in the help and services we provide. We'd be delighted to help your company with a series of projects instead of one project. 
Don't worry - we know that it's hard to build trust in companies. We're predominantly a partner-based company, so you can check out some of the client stories and case studies to better understand what we do and how we do it. We also have various pages on our site for IT resources; hopefully, this will help you when deciding if we're a good fit for your business.
How Else Can I Evaluate Companies?
Again, free projects can be beneficial for you and your business partner. They don't cost you anything, help foster a relationship of trust, and there's no collateral. But what else can you do if you can't rely on a trial period to test the company's services?
If you're looking at another managed service provider and it doesn't offer free projects, take a look at other questions you can ask before choosing them for your business.