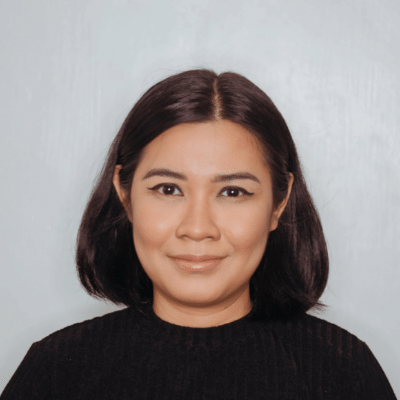 6 Components of an Effective Cybersecurity Awareness Training Program
How confident are you about your employees' level of cybersecurity awareness? When left to their own devices, do you feel secure that your employees won't inadvertently compromise your data assets, or worse, your entire network?
---
If you're not too sure about your answer, your company is not alone. According to a joint study by Kaspersky and B2B International, 52% of businesses believe that their employees "are their biggest weakness in IT security." Companies, in particular, worry the most about the following:
Sharing of data on mobile devices (47%);
Physical loss of mobile devices exposing the company to risk (46%);
Employees' misuse of IT resources (44%);

Such fears are understandable, considering the cybersecurity climate we're in. One way or another, employee behavior has led to the most high-profile cyberattacks in recent memory. Human factors are always at play, whether it's a highly targeted, phishing scam, or third-party vendor-related attack.
While all these concerns are valid, fortunately, they are still preventable. One specific way that organizations can reduce the dangers of human error is by implementing cybersecurity awareness training.
At Intelligent Technical Solutions, we help clients set up their security awareness training program and ensure that their employees get appropriate training. With over 18 years of experience in the field, we've helped hundreds of businesses in the Phoenix, Los Angeles, Las Vegas, and Chicago areas improve their employees' and overall risk rating by carrying out such training programs.
In this article, you'll learn:
the main elements of a good cybersecurity awareness training program
the reasoning behind why your organization needs to ensure that everyone is on board with the training
the long-term benefits of the cybersecurity awareness training program
Why Security Training Is a Must
The cyber threat landscape has evolved dramatically in recent years, but even more so during the coronavirus pandemic. The World Economic Forum reports that there had been a 50.1% increase in cyberattacks and data fraud due to society's increased dependence on technology during the pandemic.

The variety and sheer volume of cyber attacks are astounding. Between January and April 2020, over 907,000 spam messages, 737 malware-related incidents, and 48,000 suspicious links related to Covid-19 were found by INTERPOL. Ransomware attacks were widespread against critical infrastructure and healthcare institutions.
"End users are the lowest hanging fruit in these organizations, so they're the ones who are going to be targeted. They are the frontline workers, the ones taking the calls, meeting with people, and interacting with clients," said Rob Schenk, Partner at Intivix. "Because they are targeted so often, it's important to help them understand how to recognize a phishing attempt or what a cyber attack looks like, so they can go ahead and be part of the solution."
A comprehensive security awareness training program can help educate users on preventing cyber incidents that are so pervasive nowadays. It can accelerate behavior change and build a strong security culture within your organization. A security training program is one crucial component of a multi-layered approach to cybersecurity, as it bolsters your first line of defense against attacks: your employees.
6 Critical Components of a Security Training Program
So what makes a good cybersecurity training program? What does it take to implement a successful one? Below are some of the core elements of a well-designed security training program, according to Schenk:
1. Cybersecurity 101

First and foremost, employees must be aware of general cybersecurity best practices and procedures, including the company's acceptable use policies (AUP) on how they should use company resources. The said training could come in a comprehensive, one to a two-hour video covering everything they need to know on security awareness, such as the different types of cyberattacks and recognizing them.
2. Knowledge Assessments

The training should have a testing or quiz component that evaluates how much an employee has learned. Apart from the regular quizzes, threat or attack simulations can be an aspect of these assessments. The human resource department, which is in charge of administering the training program, then tracks who passes and who doesn't. A follow-up lecture or training session is given to participants who fail the quizzes.
3. Refreshers

The realm of cybersecurity is constantly changing. Micro-training should thus be delivered on a routine basis, such as in an email containing a short video or document to keep users up-to-date with actionable, relevant security tips. This training reinforces the learning material to help people better understand the right thing to do, such as when a social media site gets hacked.
4. Risk Scoring
Each individual at a company is given an overall risk score based on their assessment. Employees get a corresponding point for passing the regular quizzes, which equates to their security risk level to the organization. This score rolls up to the company score, which could be tracked by HR. The scoring system can be gamified in the interest of improving the company's security culture.
5. Leadership Buy-In

No cybersecurity training program will become successful without leadership believing in it. "It is incumbent upon leadership to walk the walk and talk the talk. They have to go through the training themselves and show the employees that they are taking the training seriously. It all starts from leading by example," Schenk said.
6. Monitoring
Training programs should have a threat landscape or dark web monitoring component that alerts companies if employee credentials are found outside the network. The dark web is a network of existing sites that are not indexed by search engines. It is synonymous with a black market where compromised credentials, financial information, and personally identifiable information (PII) are sold by hackers. A company would want to be notified as soon as these credentials are discovered to go ahead and change their passwords and protect the company from intrusion.
Strengthen Your Most Vulnerable Link

It is often said that your employees are your weakest link in the cybersecurity chain. However, by enrolling them in a security awareness program, you're helping address the threat of a security breach from occurring within your organization.
Ongoing security awareness training empowers your employees to recognize their role in your cybersecurity strategy. It increases accountability among stakeholders, especially when managing the risks associated with their digital footprint.
As your managed IT provider, ITS can assist you in ensuring that your workers are adequately trained. We connect clients with our partner cybersecurity training provider, enabling them to enroll employees in security awareness modules, conduct tests, and track results.
We also offer cyber risk assessments to give you a bird's-eye view of your security standing. Talk to one of our experts today to learn more about your options.