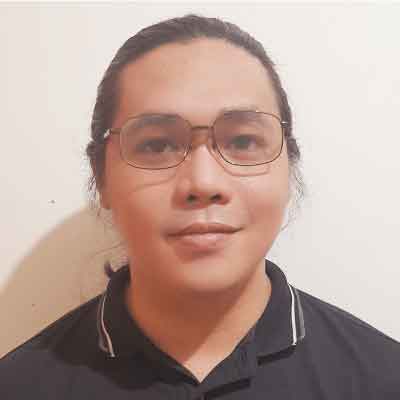 How to Choose a Firewall For Your Business? [Updated]
Firewalls are vital to protecting your network. But with all the different types and variations, how do you find out which one will work best for your business? Find out the things you need to consider when choosing the right firewall for your needs.
---
Editor's note: This post was originally published on December 8, 2020, and has been revised for clarity and comprehensiveness.
If you're reading this right now, it means you already know how vital a firewall is to your cybersecurity. It plays an essential role in protecting your network from intruders and preventing your employees from leaking data. It doesn't matter where your data is located, in the cloud or in a data center; a firewall will help keep your network safe.
At ITS, we've spent over a decade helping hundreds of businesses secure their networks. And based on our experience, there's no single solution for each client's unique security needs. Thankfully, there are various kinds of firewalls, each offering different benefits and disadvantages.
But with all the different firewall types and brands out there, how do you find the one that best fits your business?
Don't worry; we can help with that.
To help you decide, we'll go through all the things you need to consider when choosing a firewall for your business. In this article, we will address the following:
Firewalls 101

How do firewalls work?

Firewall buyer's guide: "Know thyself."

Types of Firewall
Firewalls 101

A firewall is a network security system that monitors incoming and outgoing network traffic based on a given set of security rules and decides whether to allow or block specific traffic.
The purpose of a firewall is to provide a barrier in your network between what's secure and unsafe.
When your device is accessible through an internet connection or Wi-Fi network, it is susceptible to attack.
However, with a firewall, you can restrict your computer and its information to outside access.
How does a firewall work?
Firewalls offer protection from outside cyber attackers by checking packets contained within your network traffic. If a packet doesn't follow the firewall's specified rules or contains something unfamiliar, it is blocked or isolated.
By doing that, firewalls can also prevent malicious software from accessing a computer or network through the internet.
Firewall buyers guide: "Know thyself."
When it comes to firewalls, there is not a one-size-fits-all scenario. There are considerations to be prioritized.
1. Number of Users

You don't want to buy a high-end firewall for a simple office network of five users in order to get ahead.
You need to look at how many users the network can accommodate. There are two types of firewalls available: Small Office, Home Office (SOHO), and a firewall for enterprise-class.
Basically, the higher the level of protection needed, the more users there are, hence the need for a better firewall.
A SOHO firewall will have a capacity of up to 50 users.
For larger teams, you may want to consider purchasing an enterprise-level firewall in order to keep the network from overloading. Once that happens, your firewall can fail, leaving your network vulnerable.
Another thing to note is that the more network users, the more RAM and computing power the firewall requires to process the tasks.
2. Choose a Firewall with Accurate Random Access Memory (RAM)

It is essential to select the correct form of RAM as it will determine how compatible the network will run with the firewall. Two key types of RAM for firewall selection:
Dynamic Random Access Memory (DRAM) - In a machine, this is the main form of memory. DRAM needs to be refreshed every now and then since there is a limit on the storage space.

Static Random Access Memory (SRAM) - This is the secondary memory form in a computer. It does not need to be refreshed, and when cycling through memory, it is also much easier.
A small amount of DRAM will suffice if there is a small number of users.
That said, there is a need to get memories of greater capabilities such as SRAM for an enterprise with many employees.
Choosing the correct RAM will directly impact the network security of the enterprise and will help prevent issues later on.
3. Virtual Private Networks (VPN)

A VPN enables a user to connect securely from outside to their business network, even though they are not located on their office premises.
Firewalls are often used as endpoints for VPNs, but not all firewalls have VPN capabilities.
It should be noted that two endpoints are needed for a VPN; other information transacted would be susceptible to hackers.
Types of Firewall
The two different types of firewalls are hardware and software. Both block unsafe pieces of data from accessing the device and defend computers against hackers and other online threats.
Although hardware firewalls offer network-wide security from external threats, software firewalls installed on individual computers can inspect data more closely and block unique programs from transmitting data to the internet.
However, integrating both kinds of firewalls can provide a more robust safety net for networks with elevated security issues.

Hardware Firewalls
A Hardware Firewall is a physical device similar to a server. It is usually positioned between the uplink and the computer. That's because the network cable goes into the firewall instead of the server.
The firewall will review all the data coming from the internet, passing along the protected data packets while blocking the potentially hazardous packets.
Hardware firewalls require professional configuration to secure a network without hindering performance. So it may not be a viable solution for businesses without a dedicated IT department or a Managed-IT Service Provider.
However, being able to monitor network protection from one single unit simplifies the job for organizations with several devices.
Software Firewalls
Software firewalls are mounted on individual computers in a network.
Unlike hardware firewalls, software firewalls can easily differentiate between programs on a device. This lets them allow one program to have information while blocking another. They can also filter outgoing data.
The biggest drawback of a company's software firewalls is their upkeep. They need to be mounted, modified, and maintained for each individual device.
Combined Firewalls
Using both hardware and software firewalls would improve network protection.
However, using various software firewalls may cause conflict and hamper its functions.
Businesses highly concerned with network protection can bring together several hardware firewalls, mitigating any vulnerabilities in each. But, this involves meticulous expert configuration to prevent incompatibilities and blocking of legitimate data.
Choosing the right type of firewall
The best kind of firewall for your company depends on your needs.
If you are running a micro-business (or you are the sole employee in your business) and do not manage a lot of sensitive data, the simplest and most cost-effective solution could be a basic solution (like the free firewall program provided with your computer).
However, larger companies may need the more intense security of firewalls paired with unified threat management (UTM) solutions.
And businesses that host websites would certainly want a load balancer to secure their server (in addition to their internal network firewall).
Ready to choose a firewall for your business?
Ready to decide on the right firewall solution for you?
Don't forget to consider: will this be the right firewall in two years as your business grows? You wouldn't want to have to change firewalls every two years to a new brand just because you've found a "better" one.
Technology advances quickly, and trying to keep up with every new upgrade can end up becoming a costly affair. Instead, you should opt for solutions that can last you a minimum of five years or more. Ask professionals for advice before making a decision.
ITS can recommend a firewall that's apt for your business. We can provide timely updates, support and help you prepare your business for the future.
Still unsure which firewall you need? Contact us now for a free assessment.