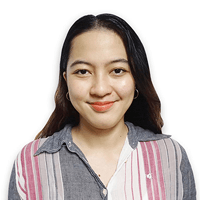 Cybersecurity Awareness Month: Where It All Started
In an effort to help protect individuals and business owners from the rapidly growing risks online, the government and industry leaders spearheaded a movement toward better cybersecurity eighteen years ago.
That movement is what we now call Cybersecurity Awareness Month.
Every October, people across all states of America are encouraged to lay out a four-week campaign on raising cybersecurity awareness within their organization and beyond. But how did this come to be, and what has it become? This article will let you in on the history and importance of this special month just in time for the kickoff.

As one of the leading Managed Security Service Providers (MSSPs) in several US states, Intelligent Technical Solutions (ITS) understands how critical cybersecurity is to a business. That is why we've been doing our part in helping hundreds of clients strengthen their network defenses while continuously producing helpful articles that tackle the most critical cybersecurity topics, such as this one.
In this article, we'll go over:
A quick history rundown on Cybersecurity Awareness Month

ITS Weekly Theme for Cybersecurity Awareness Month 2022
By reading this article, you'll learn how the push for cybersecurity awareness has evolved through the years, as well as empower you and your employees to protect critical data from digital forms of crime. As a bonus, we'll give a sneak peek of the relevant cybersecurity resources that ITS will release weekly for the whole month of October.
History of the Cybersecurity Awareness Month
Cybersecurity Awareness Month (previously called National Cybersecurity Awareness Month) is a joint initiative of the National Cybersecurity Division within the Department of Homeland Security (DHS) and the nonprofit National Cybersecurity Alliance (NCA).
It started in October of 2004 with the primary purpose of raising awareness of cyber threats and boosting the preparedness of organizations, businesses, and ordinary citizens.
2004 to 2009

During the first years of its foundation, Cybersecurity Awareness Month mainly focused on giving advice and reminders to protect oneself from cyber attackers, like updating antivirus software at least twice a year. In due course, thanks to the combined efforts of the NCA and DHS, the awareness month has grown to include a multitude of industry participants that do their part in engaging their employees and clients, even going as far as educating students and the public.
The year 2009 became the gateway for high-ranking officials to take part in the month's activities when the then-Secretary of DHS, Janet Napolitano, launched Cybersecurity Awareness Month at an event in Washington, D.C. In subsequent years, leading administration officials from DHS, the White House, and other government agencies started to regularly participate in events across the US. President Barrack Obama even proclaimed the 2010 campaign with the overall message: STOP. THINK. CONNECT.
2010 to Today
Cybersecurity Awareness Month began launching in different sites around the country after the Washington launch in 2010. To date, the month has been launched in Michigan, Nebraska, Massachusetts, Tennessee, and Washington.
The Inception of Weekly Themes

Cybersecurity Awareness Month used to run on one theme throughout the entire month. That was until 2011 when the NCA and DHS developed the concept of weekly themes after receiving feedback from stakeholders. It says that since there are many aspects of cybersecurity, the government and industry participants should help explore it to make it easier for other groups to align with specific themes.
Since then, every week has had its own theme, including:
Education

Cybercrime

Law enforcement

Mobility

Critical infrastructure
ITS Weekly Theme for Cybersecurity Awareness Month 2022

For its 19th year, the DHS and NCSA decided on the overarching theme: See Yourself In Cyber. With this, ITS has prepared a four-week comprehensive campaign to raise awareness of an individual's cybersecurity, especially now with the advent of remote work.
In accordance with Cybersecurity Awareness Month, ITS has put together a weekly theme:
Week 1:

Cybersecurity in general

Week 2:

Securing the remote environment

Week 3:

Protecting identity (MFA & Password)

Week 4:

Managing cyber threats
In the coming weeks, ITS will publish videos and written resources that will further help better online security education for employees and clients.
For now, you may check out the ITS Learning Center for published articles.
Is your cybersecurity awareness sufficient?
Cyber threats come in many forms and can attack even the most secure IT infrastructure. For this reason, a month devoted to raising awareness across the country is essential. But this practice shouldn't stop once the calendar changes. To maintain a safe IT environment that your clients can count on, you should keep your company aware of the risks all year round and help them do their part in protecting the network.
Some of the things you can do to raise cybersecurity awareness within the company are:
Promote general

cybersecurity best practices

Conduct cybersecurity knowledge assessments now and then

Evaluate potential

employee risks

Involve everyone, including the Leadership Team, in

cybersecurity awareness training

Monitor their progress
Read: 6 Components of an Effective Cybersecurity Awareness Training Program
At ITS, we help hundreds of businesses bolster their cybersecurity by providing suitable solutions to their IT problems. As part of our efforts to raise cybersecurity awareness, we regularly publish free resources on cybersecurity for all types of businesses. Check out the ITS Learning Center.