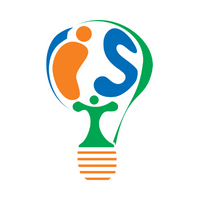 10 Tips to Protect Sensitive Data
Last year, 54% of U.S. companies fell victim to one or more cyber attacks that compromised their sensitive data, according to the Ponemon Institute. To protect your customer and employee information, and prevent costly data breaches, follow these top 10 tips from your managed IT services providers.
1. Restrict access to confidential information.

Sensitive data on customers or employees should be accessible only to those staff members who need it to perform their jobs.
2. Don't use the same login for all employees.

Instead, create unique logins for individual employees or job positions.
3. Regularly audit your logins.

As employees change positions or leave the company, their logins should be updated or removed.
4. Don't allow company-wide administrative rights.

Instead, limit security privileges based on the job description. Admin rights should only be granted to designated IT staff or your managed IT services provider.
5. Secure sensitive documents in locked cabinets.

This helps prevent unauthorized persons from accessing hard copies of confidential information.
6. Protect your databases with passwords.

Make sure that all records of customer accounts, employee information, and other sensitive data is password-protected.
7. Password-protect all inactive workstations.

Use a password-locked screensaver that automatically activates after a set period of inactivity. This helps prevent unauthorized access.
8. Avoid unsecured public Wi-Fi.

Train employees who travel or work remotely to avoid using public Wi-Fi in hotels, airports, coffee shops, or elsewhere. If public Wi-Fi access is a must, ask your managed IT services provider to set up a secure VPN (Virtual Private Network) for remote employees.
9. Create a cyber threat emergency response plan.

Ransomware, malware, hackers, or other cyber threats could attack your system at any time. Every staff member needs to know what to do immediately to minimize the damage. Your managed IT services provider can create an emergency response plan for you.
10. Protect your sensitive data with a free security audit from ITS.

Intelligent Technical Solutions is a leading managed IT services provider with the resources and expertise to help protect your sensitive data. We set up, maintain and secure the technology of small and mid-size businesses. Our mission is to help businesses thrive by managing their technology. To start your free cybersecurity audit, contact ITS today.