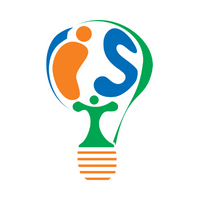 4 Benefits of Managed IT for Banks & Financial Institutions
Technological advances are among the most impactful catalysts in the world of finance. In just a few decades, the industry saw the introduction of online banking to the release and boom of cryptocurrencies. These changes, along with the threats they come with, have made it necessary for financial institutions to ensure quality IT.
With that said, it's hard to deny the importance of managed IT for banks and financial institutions. In fact, here at Intelligent Technical Solutions (ITS), we have seen a rise in the number of businesses in the industry coming to us for our managed IT services. We have helped these companies with their IT needs and problems, from keeping up with regulations to handling data breaches.
4 Benefits of Managed IT for Banks and Financial Institutions
In this article, we will focus on the benefits of managed IT services specifically for financial institutions like banks, lenders, and collection agencies.
More Robust Cybersecurity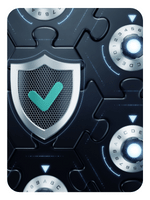 Data breaches and leaks are among the top threats looming over the finance industry. This industry is one of the top targets of cyberattacks, only behind healthcare, due to the amount and value of the data they hold. In fact, in 2021-2022, the costs of such incidents reached a global average of $4.35 million, an increase of almost 13% over the years. And even with institutions prioritizing and having confidence in their cybersecurity, 1 out of 3 suffer cyberattacks.
To mitigate such risks, partnering with MSPs or managed service providers is ideal, even if you already have a designated IT department. This is because managed IT providers have access to broader tools and techniques that can significantly increase data security. This comes from their experience of providing services to different businesses across several industries—something an internal IT team does not have access to. And with our fast-paced world, being aware of trends and changes is one of the best weapons any team could have.
Proactive IT Maintenance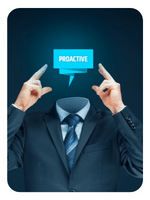 There's more to cybersecurity than protecting client data and deflecting attacks; one of these is proactive maintenance. We put great emphasis on the term proactive because it denotes constant and regular action to ensure that nothing in the system goes wrong. In short, this is a service that focuses on preventive measures, not only against cybercrime but also against problems and delays in operations.
There are many benefits to proactive maintenance. Some examples of this are reduced downtime, increased efficiency, and better protection, which you can enjoy when you have a team of experts properly monitoring both your hardware and software. A managed IT provider can easily detect and flag potential issues and resolve them before they cause significant damage to your system.
Easier Scalability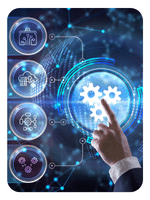 Trends change over time, and these days, they change fast. This means that your IT systems will have to adjust accordingly. These adjustments can either be downward or upward, depending on your needs. Either way, it is best to have an expert assist you.
A third-party IT provider that consists of knowledgeable consultants is sure to make any transition, whether expansion or downsizing, easy. The assurance that operations will continue seamlessly through changes in the market will prove to your clients that you can ride the waves, and they'll likely give their trust and loyalty in return.
Compliance with Regulations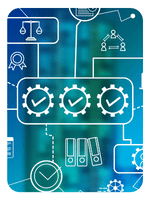 The finance industry is highly regulated, and it's simple to understand why. Each institution can hold thousands to millions of highly confidential client information that, when maliciously handled, can cause a large-scale mess. To ensure that you prioritize the protection of these data, regulations are in place that you must follow. And as technology advances and discoveries come up, new policies will follow suit.
It can be challenging for internal IT teams to be updated with all the regulatory changes constantly. Their hands are full just fixing operational issues. This is why some businesses tend to reach out to third-party managed IT providers to ensure that their systems and internal regulations stay compliant. MSPs are experts that dedicate all their time to understanding the ins and outs of information technology, so having them as a partner is a surefire way of operating within regulations.
Ready to Let an MSP Handle Your IT?
Financial organizations like yours have much to gain from having your IT managed or co-managed by an external team of experts. From ensuring that you have the best data protection and cybersecurity plans to allowing you to operate efficiently and lawfully, it's clear that having an MSP by your side will only boost business.
Continue your research about managed IT by reading our article "Everything You Need to Know About Managed IT," which talks about the different service types, how to choose a provider, managed IT costs, and more.