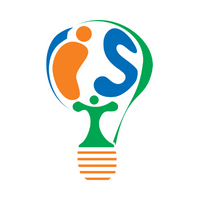 8 Key Benefits of Managed IT Services for Auto Dealerships
For auto dealerships, in-house systems can efficiently take care of payment processing, marketing, and customer retention. Implementing and maintaining such systems, however, requires an enormous amount of time and budget.
On top of the daily tasks required to run an auto dealership, adding an IT network to manage may be a little too much. This is where Managed IT services come in.
At Intelligent Technical Solutions (ITS), we have years of experience helping auto dealers with their IT. We have used this knowledge to come up with this article that talks about the following:
What is Managed IT?

What are the key benefits of Managed IT for auto dealers?
By the end of this article, you'll understand how Managed IT can help your auto dealership in your day-to-day operations and decide if your business requires it.
What is Managed IT?
Managed IT service is the practice of outsourcing and offloading IT tasks to an expert, usually evolving around connectivity and bandwidth, network monitoring, help desk, and technical support. A company that provides such service is a managed service provider or MSP.
What are the Key Benefits of Managed IT for Auto Dealers?
So what can your business get out of Managed IT? ITS has seen first-hand how Managed IT has helped our partner auto dealerships like Del Grande Dealer Group (DGDG) when it comes to their technology. Here are a few of the advantages:
1. Reduced and predictable monthly costs
Lowering your overhead costs, which include the budget allotted to advertising, customer retention, website building, cybersecurity, and communications, is essential for any reputable business to make money.
By hiring a Managed IT provider, auto dealerships can see a drastic decrease in their monthly cost because an MSP can identify wasteful spending on unnecessary technology. In addition, you can predict monthly expenses, as many MSPs offer a fixed monthly payment plan with no unexpected upgrades or extra charges.
2. The best technology at your disposal

Leading managed service providers always use the most up-to-date technology to stay on top of the game. Auto dealerships like yours can rest easy knowing that you will always have the best technology running your systems.
3. Access to a pool of certified IT engineers and technicians
Managed IT providers supply their partners with a dedicated team of certified IT engineers and technicians that can help them monitor systems, conduct maintenance, and troubleshoot hiccups. Without an MSP, auto dealerships may need to train in-house talents for this niche task, which may not be sustainable in the long run.
Moreover, Managed IT allows teams to focus on other vital tasks, such as selling vehicles, without getting bogged down with routine tasks.
4. Faster response times

Two of the many qualities auto dealerships should look for in a good MSP are reliability and the ability to work with utmost precision. Additionally, since technicians can manage technology remotely, they can easily detect and address issues in real-time.
5. 24/7 monitoring and availability
With a Managed IT services provider by your side, the need to hire and train an in-house IT technician or expert to monitor and maintain your network disappears. You don't need to worry about around-the-clock monitoring and maintenance, even during holidays.
6. Flexible IT infrastructure

Data centers of Managed IT service providers are more powerful than your run-of-the-mill enterprise IT services, and they can be customized based on the needs of the auto dealership. This means you get managed IT service that is tailor-fit and optimized for your dealership and your customers' needs.
7. Centralized data center
Managed IT service providers use well-maintained data centers that house and centralize the dealership's applications and servers. With a managed network, auto dealerships can benefit from the improved performance of staff regardless of location.
8. Data protection

Data security becomes one of your top concerns when you're in a business where customers provide highly confidential data like financing documents, identification cards containing addresses and signatures, and pay stubs. And when you're in the auto dealership business, it becomes an even greater concern with the rising number of cyberattacks in the industry.
With Managed IT services, you won't need to worry about data protection and privacy constantly; MSPs have top-of-the-line technology to secure your network from cyber attacks and data loss.
Ready to Choose the Right MSP for Your Auto Dealership?
Now that you understand how your auto business can benefit from hiring a reliable IT provider, the next step might be overwhelming, but it is the most important–choosing the right one for you. Because let's face it, the actual process of selecting which IT service to get isn't an overnight decision.
At ITS, we help hundreds of clients make intelligent choices about their technology. If you're still undecided, our post on how to choose the best IT service provider might help.