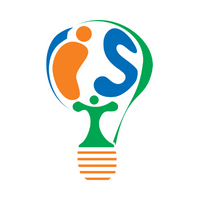 57% of IT Managers Would Pay Off Ransomware. Would You?
Ransomware infects more than 100,000 computers around the world every day, according to FBI statistics, and victims are paying more than $25 billion a year to cybercriminals. Yet one out of five businesses that pay the ransom never gets their files back. Las Vegas managed IT service providers know that there's a better way to protect your data from ransomware.

Would you pay to get your data back?
Ransomware is a growing business for cybercriminals. A ransomware attack encrypts your data, forcing you to choose whether to pay the ransom to get your files unlocked.
When faced with a ransomware attack and no reliable backup, most IT managers would pay the ransom and hope for the best, according to a study of 1,700 organizations.
But hope is not the best strategy. Defending against ransomware requires a combination of user training, a reliable backup, and cybersecurity best practices.
Top 10 tips to protect against ransomware:

Require up-to-date anti-malware and firewalls on every device that connects to your network.
Check the security of company laptops, tablets, and other devices regularly, as well as any employee-owned devices used for work.
If employees work remotely, check the security on home computers and other devices used in the field.
Remember to check the security of every device used by a contractor to connect to your network.
Don't allow programs to auto-install. Have them checked first by your managed IT service provider.
Close unused ports on your network.
Encrypt data both at rest and in flight.
Set up and maintain both on-site and off-site backups. Be sure to test the restore function regularly to make sure backups are up-to-date and ready to use if needed.
Schedule regular user security awareness training.
Establish and enforce a company-wide network security policy.
Get a free cybersecurity audit from Intelligent Technical Solutions.
ITS is a leading managed IT services provider, with the knowledge and expertise to help protect your computer network against ransomware, malware, and other threats. To get your free cybersecurity audit, contact ITS today.