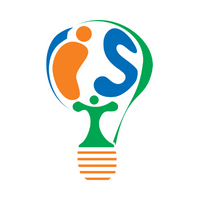 3 Reasons Not to Report a Ransomware Attack to the FBI
Las Vegas is the number-one worst city in America for ransomware attacks, according to a report by Malwarebytes. The FBI urges victims of ransomware attacks to report all infections, large or small. But if your business has been targeted, you might not be legally required to make a report. In fact, Las Vegas-managed IT services describe three good reasons you might not want to file a report with the FBI.
1. You have no control over whether the FBI shares information about your ransomware attack.

If you report a ransomware attack to federal law enforcement, they will ask for specific information about your company and how the infection occurred. They will also ask about the amount of ransom demanded, and whether or not your company paid it. Among other questions, they will ask for details about the overall losses and impact on your business.
Some business owners are understandably reluctant to provide such revealing details about a damaging attack. Keep in mind that if you provide any information to the FBI, you will relinquish control over whether that information is made public.
2. News of a ransomware attack could harm your company's interests.

Not only is it embarrassing to admit that your company was targeted by ransomware, but it can also have a ripple effect.
Your customers, partners, and stakeholders may second-guess your decisions and response to the ransomware attack. There could be lasting repercussions to your reputation for "allowing" such an attack to happen, regardless of the precautions you took beforehand to protect your business.
Worse, if the press picks up the story and reports the incident, it could tarnish your company's reputation in the eyes of your customers. That may adversely affect your recovery and have a long-term negative financial impact.
3. You may not be required to report ransomware attacks to the FBI.
If your organization falls under HIPAA guidance, then you must obey all HIPAA reporting regulations. But in many cases, your business is not legally required to make a report to the FBI. Before you make a decision about whether or not to file a report, carefully weigh the potential consequences to both your reputation and your bottom line.
Managed IT services can defend your business against ransomware attacks.
Ransomware is a growing threat to every business, large or small. The best protection against ransomware, hackers, and other cyber threats starts with managed IT services.
Intelligent Technical Solutions provides expert ransomware protection, including secure backups, leading-edge antivirus and anti-malware, complete cybersecurity audits, and 24/7/365 monitoring to help prevent and mitigate ransomware attacks. Contact ITS today.