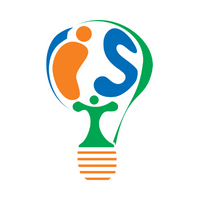 Why your Business Needs Data Management?
These days it seems like everyone is concerned with their data. This is a reasonable fear as we have seen malware attacks grow in ways that would shock people 20 years ago. For this reason, many businesses are focusing more and more on data management. But what exactly is data management and how is it different than just my normal IT processes?
What is Data Management?

According to SAS, Data Management is the practice of managing data as a valuable resource to unlock its potential for an organization. Managing data effectively requires having a data strategy and reliable methods to access, integrate, cleanse, govern, store and prepare data for analytics.
Many small business owners start to hear people talk about data management and tune out. They figure to just back up their files and use anti-malware security. This is just another way for an IT company to charge more.
This is absolutely the wrong way to think about this.
Your data is probably the most important resource that you have. Without your data, you could lose all your contacts, leak bank information, and have all your projects destroyed. It can take your entire business backward, and even leave you with no business at all.
Data management is Ongoing
When it comes to your data there is no one-time fix. This is because data can be thought of like wealth, or even like a living entity, like a pet. It needs to be watched over and policies need to be adjusted.
Think of it like this. Imagine that you paid someone to backup your data, encrypt what you think is important, and set you up with new security software. Meanwhile, a competitor is working with a company that specializes in data management.

While you may feel safe, it is very common for a cyber attacker to freeze everything in your network. You may have backups but only up to a certain point, and you could still lose that too if there is a leak in your system. Now you are attacking a problem that you don't totally understand and have to work backward to hope to recover what you can.
Meanwhile, the competitor that is working with a data management company is always up to date on what is happening in their network. They have people constantly monitoring their network for security breaches and are always adjusting the best way to keep them safe.
They are also able to use the best analytics tools like Microsoft BI to make smarter business decisions. Data management is not just about keeping your data safe. It is about using your data smarter.
This is why data is like wealth. Sure, if you lose your data then you can lose a lot of "wealth." But beyond that, keeping your money under your mattress is not a good management tool, while making smart investments can help grow your wealth.
Data management is an investment for the future. Not only does it make you safer, but it allows you to use a great swath of information to make smarter business choices and grow in new and exciting ways.
Related article: Data Analytics: The Business Owner's Complete Guide in 2022
Choosing a Good Data Management Company
Many companies, like Intelligent Technical Solutions, offer different service agreements depending on what you are looking for.
Some organizations want to focus on managing the "investment" side of their data. They want to learn how to use to data they have along with analytics to make smarter choices.
Meanwhile, maybe a smaller business just needs basic help to keep things rolling along safely, and consistently.
We recommend working with a managed IT services company that offers different levels of services depending on the needs of your business. This can allow every organization to find the services that they need without paying extra.
A good place to start is with our Free Network Consultation. Together we can work to figure out a solution that can help take your business to the next level.