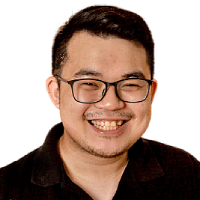 What is ITS Data Analytics? [Video]
Measuring KPIs and metrics in your business is extremely valuable but interpreting the data can be difficult. Learn how ITS Data Analytics can help you do that.
---
0:34

What is ITS Data Analytics?
ITS Data Analytics is a custom dashboard and reporting solution tailored to fit your business needs. We can compile your data from different sources and customize reports in a way that will help you gain actionable insights from your data in real-time.
0:55

Why does your business need ITS Data Analytics?
There are 5 main benefits you can gain from ITS Data Analytics, these include:
Faster and more effective decision making

Visualizing data from different sources

Customized reports to fit your needs

Automating reports to save time

Seamless collaboration with your team
2:32

Who is a good fit for the service?
ITS Data Analytics is a good fit for anyone who is looking to get more value from the data they already have.
Regardless of your company's size, your data holds a lot of value. It can help you identify new opportunities to streamline your operations, eliminate mistakes, and keep everyone accountable. Gaining insights from the data you already have can give you a competitive advantage in your industry.
Anyone who stores data digitally can benefit from ITS Data Analytics. This solution can automate how your data is gathered and presented so you can focus on gaining insights and making decisions. On the other hand, a bad fit for data analytics is businesses that don't store data digitally, don't have enough data to report on, or small companies with limited budgets.
3:29

How much does it cost?
To help you get an idea of how much ITS Data Analytics costs, here is a quick rundown:
For each data source, we charge $1,000 per month which includes four hours of support.

An additional $225/hr will be charged for any additional hours.

Most dashboards and reports typically take 30 to 50 hours to set up initially.
For more information, we created another video that breaks down the specific costs. You can watch it here.
3:56

What's the process to get started?
If you're interested in getting ITS Data Analytics for your business, it's vital to schedule a meeting with one of our experts. They can guide you through the process of reviewing your data sources and establish your goals so you can get the most out of the service.
Related article: Data Analytics: The Business Owner's Complete Guide in 2022
---
Read our article about the benefits of using ITS Data Analytics for your business.