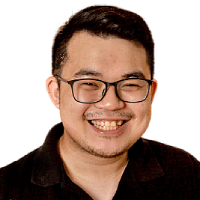 How much is ITS Data Analytics? [Video]
Are you looking to build reports and dashboards for your business but are unsure about how much it'll cost? In this video, we'll break down the price of ITS Data Analytics.
Schedule a meeting with one of our experts to learn how ITS Data Analytics can help your business.
---
0:32 What are the factors that go into the cost of data analytics?
The three factors that go into the cost of ITS Data Analytics are:
The software for Data Analytics

Number of Data Sources

Number of hours it takes to build the reports and dashboards
1:59 How much does ITS Data Analytics cost?
The first to consider is the software license. Since Data Analytics is powered by Microsoft Power BI, you will need at least one Power BI Pro license. This costs about $10 per user per month. Our clients only need a handful of licenses, because the reports and dashboards can be emailed out to multiple users for free.
After we secure your software, it costs $1000 per month to manage each data source. For example, you're a large company and have data in three different databases. It will cost a total of $3000 per month to maintain those data sources.
And lastly, you'll need a number of hours to design and build the reports. Each data source at $1000 per month includes 4 hours of support. Every hour over that will be charged $225 per hour. This allows you to keep your ongoing costs low while only spending money building reports when you need them.
You can expect to spend an average of $1000 to $5000 a month, depending on the different factors.
3:03 How do you get started with ITS Data Analytics?
To get started with ITS Data Analytics, schedule a meeting with one of our experts. We'll go over where your data is located and what you plan to do with it. Then we'll ask for one data source to make sure your data source is compatible with our service. Once we verify everything is compatible, we'll prioritize which reports and dashboards you want to get done first.
---
Want to do a deep dive into costs for ITS Data Analytics? Read our article entitled Data Analytics: How Much Does It Really Cost?