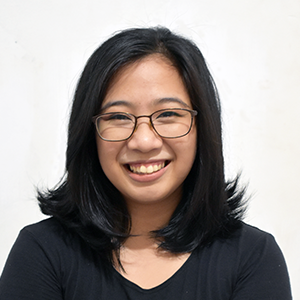 Ticket Process Explained: How a Managed IT Provider Handles IT Problems
How can you trust a third-party IT company to properly tackle your concerns while managing the tech of dozens (or even hundreds!) of companies?
By evaluating their ticketing processing system.
A ticket is the technical term for an online request for assistance. If a company has an organized process for handling tickets, you're on the right track to the right Managed IT partnership.
So, what should you know about the IT ticketing process?
In this article, we invited Peter Swarowski, ITS' Director of Operations, to talk about what you should expect once you submit a ticket to a Managed IT Service Provider (MSP).
We'll specifically discuss important information, such as:
The key personnel in the ticketing process

The details you should include in the ticketing process

The steps of a ticketing process
…and more.
By the end of this article, you'll have a clear idea of an MSP's ticketing system and be able to use this information to make an informed decision when partnering with a Managed IT provider.
Key Personnel in a Ticketing Process
But first, who are the people behind a ticketing process?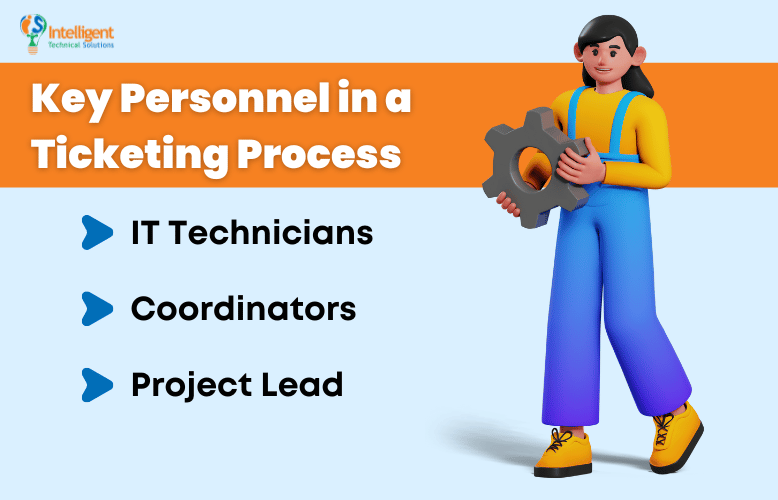 IT Technicians
The IT technician is the person you're most likely to speak to first. IT technicians have different specializations; each technician is responsible for remotely fixing your issue. If your concern requires an onsite technician, the offsite technician will check the best time an onsite technician can go to your office.
Read: "Onsite vs. Offsite Technicians: Which Is Better for Your Business?"
An MSP will also have technicians working around the clock to ensure you have 24/7 customer support.
Coordinators
The coordinator is in charge of screening the tickets that come in and assigning technicians to the issues they can tackle best. If there are missing details in your form regarding the problem, they might get in touch with you before handing you over to a technician.
Project Lead
Your ticket will go through your project lead if your issue is connected to an ongoing project in your company. However, this is a special case and different from what usually happens when you submit a ticket with an IT problem.
What Details Should You Include in a Ticket?
You'll be asked for the following information:
Contact Details (Name, Number, Email, Company)

Description of Concern

Main Issue

Problem frequency, scope, and urgency
The more details you include in your ticket submission, the better.
Your MSP needs to grasp the urgency of your issue immediately, and Swarowski recommends calling the MSP if it's a time-sensitive issue. If you have an IT problem stopping you and multiple people from completing work, it's best to contact your MSP's support line.
IT Support Ticketing Process
The following steps discuss how ITS and other MSPs generally process your tickets.
Step 1: Ticket Submission
Each MSP has their own process for ticket submission. You can typically submit tickets in four ways:
1. Email

At ITS, you can send an email to help@itsasap.com. Other MSPs will have their own emails where you can send your concern.
2. Phone

The phone number for client support at ITS is (888) 969-3636, regardless of location. Other MSPs may have localized numbers for client support or a single trunk line.
3. Website Form

ITS has an online submission form that customers can fill out and detail their concerns. We also have a remote support option, enabling technicians to work on your device remotely.
4. Ticket Portal

Your MSP may have a specialized ticketing portal where you can directly submit tickets to your MSP. At ITS, we've partnered with ConnectWise and allow our clients to log in to directly submit tickets and check the status of all their tickets in their organization upon request.
Step 2: Ticket Prioritization
After you submit your ticket, it'll go into a ticketing portal. You'll usually receive an email notifying you we've received your ticket and our team is processing your concern.
Once it's in the system, it goes into a queue where coordinators identify the priority of your concern and assign it to technicians. Coordinators aim to ensure your concerns are dealt with by the right people immediately.
At ITS, this queue is called the triage, but other MSPs may have a different name for it or might even forgo this step altogether and immediately assign your ticket to an available technician – especially if they're a smaller team.
During triaging, coordinators will also take time to contact you if there is incomplete information, especially if they need information clarifying the urgency of your ticket.
"Our coordinators look at those triage tickets all day," Swarowski explained, "They're looking for details: is a company set correctly? Is the contact set correctly? Are the different fields within the ticket set? Do I need to increase the priority based on what I'm reading here?"
Your tickets will usually fall under one of the following priorities:
Priority 1
Priority 1 tickets are urgent IT concerns that cause downtime for multiple people in the organization. Technicians usually immediately tackle this concern in their queue.
Priority 2
Priority 2 tickets are other urgent IT concerns that cause downtime for one user.
Priority 3
Priority 3 tickets are run-of-the-mill IT issues that do not interfere with your ability to work but still need fixing for maximum work efficiency.
Once the coordinator finishes verifying the details and ticket priority, it's time for the next step.
Step 3: Ticket Processing
After ticket prioritization, coordinators assign your concern to a technician capable of handling your problem. You can expect to receive an automated email informing you that the ticket has been assigned.

The technician will then process your ticket and contact you to work remotely on your issue. MSPs generally work to resolve the issue offsite first, as this ensures a quicker response time.
Read: "Why More of Your IT Support Tickets are Handled Remotely"
If the issue can't be resolved remotely, technicians will escalate your concern to a higher-level technician or schedule an onsite technician to visit your office.
Despite the seemingly straightforward process, a lot of work goes into the backend of the MSP to ensure a consistent, efficient flow between people in the organization.
Each action is meticulously recorded and evaluated to ensure tickets are processed as fast as possible. Technicians have a complex tagging system that keeps tickets up to date with full transparency.
Some of the common statuses are:
New:

means a technician is about to start processing it

In-progress:

means a technician is already handling the concern

Waiting on Client:

means a technician started processing the ticket but was unable to contact you (and sent an email or voicemail informing you of the attempt to reach you)

Waiting on Third-party:

means a vendor or outside party needs to do something to help resolve your issue

Scheduled Onsite:

means your issue can't be resolved remotely and requires on-site intervention

Renewed:

means the issue wasn't immediately resolved and requires further processing

Completed:

means the technician was able to verify the resolution of the issue
Statuses change depending on progress, and IT technicians are trained to record every step taken, including attempted calls, resolutions, and encountered difficulties. This ensures everyone can help with your ticket, avoiding bottlenecks with one specific technician.
Step 4: Ticket Verification & Closure
The last step in the ticketing process is ticket verification and closure.
"We check if everything matches up correctly on the ticket," Swarowski explained. "Was the right agreement attached to it? Does the time look accurate? Did someone accidentally put a 12-hour time entry? We check for errors like that."
After everything is verified, the coordinators will close the ticket, and you can expect to receive an email asking you to rate your MSPs service.
Ready to Get IT Support?
Ticketing submission, prioritization, verification, and closure are all part of a well-run ticketing system. But at the end of the day, Swarowski believes an MSP should aim to provide excellent customer service.
"We want to serve the client by being there when they need us as fast as possible and getting good resolution. That's the main thing," he said.
As a Managed IT Provider, we know that having a strong internal system for ticket processing is essential for our customers to get top-notch quality service.
If you'd like to learn more about the inner workings of Managed IT, check out our guide: "Everything You Need to Know About Managed IT." However, if you want more information about Managed IT for your business, get in touch with our technicians today.