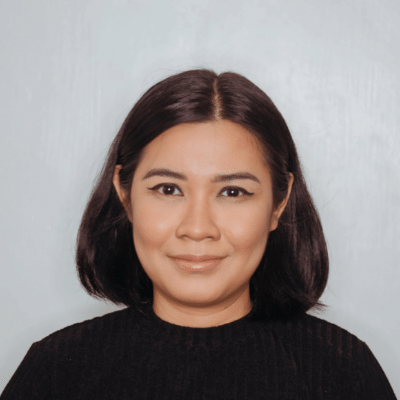 What You Need to Know About Our Client Account Management Process
Nurturing relationships with clients is an important facet of running a business. In this article, we talk about the ways we manage client accounts.
---
Excellent customer service is the linchpin of running a successful business. It makes sense, then, for company leaders to want their teams to deliver the best customer service possible.
After all, no client would want to deal with messy after-sales service and delayed feedback from the people handling their accounts. Who would want to deal with a customer support specialist who doesn't have the slightest clue on why a customer needs their help?
At Intelligent Technical Solutions, we take pride in our streamlined account management process to ensure that our clients' needs are met. We believe that there are always opportunities for improvement, and so we keep an eye out for potential issues that our workforce may face and make sure to provide them with the resources they require to keep clients loyal and satisfied.
The results speak for themselves. Over the past two decades, we have helped 368 businesses and counting across the country.
This article will talk about the multiple things we do to ensure that we are all on the same page with clients' accounts. We'll also dive into our client account management process to give you an idea of how we process requests, turn over tasks, and such.
How We Organize Our Operations?
According to ITS Operations Director Peter Swarowski, ITS employs various approaches to ensure everyone is in the loop with customers' accounts. These involve the use of tools and documentation to allow technicians to keep track of changes and activities.
Assigned Teams

ITS organizes its workflows based on teams where we have a client and technician assigned to teams. This way, clients deal with a lot of the same texts, so they get to know each other and their different processes and nuances.
Documentation Management Platform
Another way that we provide visibility into processes for everyone involved is by documenting information through our documentation management platform, IT Glue.
IT Glue is a web-based application that gives users access to the information they need. IT Glue can be easily integrated with other software, such as ConnectWise, SharePoint, and the cloud to consolidate documentation and increase productivity within an organization.

We document specifics about clients using the platform, such as how-to documents, troubleshooting documents, and knowledge-based articles.
ITS has a standard set of things that it tries to document. "We try to document everything in a secure repository. Doing so prepares our technicians so when a ticket comes up, we already have what we need for access to work through and solve it," said Swarowski.
Special Notes on Accounts

ITS technicians also put special notes on certain accounts, especially the ones they need. The note pops up within the ticketing system to tell the technician what to do, such as when they need to follow an article or get confirmation or approval from a specific person.
For example, when a coordinator creates a ticket and talks to a client on the phone, the particular note will pop open, and they would need to read it.
"Some clients have different kinds of notes, but we do have a mechanism to try to put that information in front of people as much as possible whenever they're servicing one of those clients," Swarowski said.
Client Watchlist

Another way ITS technicians and coordinators are in sync with what's going on with the client is our morning client watchlist huddle. If there's any sensitive change or issue is going on with a client, such as a significant project change, it can land them on the watch list.
For instance, if there's a big email migration, ITS reps can put it on there. Everyone in the morning huddle can then get that information to be aware of it. "The purpose is to keep everyone on the same page where we're at and work towards a resolution," Swarowski said.
"Even though the team that's doing the work may be well-aware, they may call in and talk to their account managers who may not be aware of this. They may also get ahold of someone accidentally in accounting and say something about the email migration project. The latter will be like 'I don't know what you're talking about, right?'," he explained.
Shift Handover
Additionally, ITS has a process of handing off work from shift to shift. Sometimes we'll have work that we want to get done, not just during our normal day shift, but also after office hours.
The work may start in the day team, and we may hand it off to the swing shift or graveyard shift. It may involve connecting to specific machines, performing tasks such as upgrading software or making changes to accounts.
"Whatever it is, we'll have a whole handoff process where we will move that ticket from the day shift to the swing shift and inform them that these things need to get done. That way, the technicians can jump in, see the ticket, get instructions, and perform the work depending on if they complete it or not," Swarowski said.
Progress Updates
ITS technicians also try to keep everyone informed by sending out regular communication updates not just to clients but also to the internal team. The updates include working through the onboarding project and all the different phases and tickets.
Dedicated Outages Page
Last but not least is the scheduled outages page that the team maintains. If a client says they're going to have a power outage or work that's going to be done over the weekend, the team will be aware of that and will be able to forward that information to our after-hours team or weekend team. So if that sets off any alarm bells on our system, we'll know that this is planned. If it isn't, we'll have to follow up with the emergency contact and call the client.
In relation to this, we also have the clients' emergency contacts documented. What are their communication preferences? Do we call them on their cell phone? Do we call them during certain hours of the day or the week? We track and gather this kind of information during the onboarding to avoid any inconveniences.
Driving Business Forward with Efficient Account Management
According to an old business adage, 20% of your clients produce 80% of your sales. It is therefore imperative to treat your customers with greater care.
Here at ITS, we ensure that our clients are well taken care of by having an organized account management procedure. To recap, these processes include:
Assigning clients and technicians to teams;
Using a documentation management platform;
Putting special notes on accounts;
Having a client watchlist process;
Following shift handovers;
Tracking progress updates;
Having a dedicated outage page;
For more information on onboarding clients, read our article on 5 Steps to Get Onboarded with ITS. You can also read about our policy on offering free projects and trial periods to our customers.