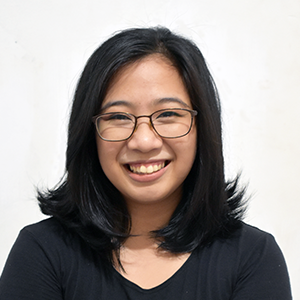 6 Managed IT Benefits for Construction Companies (+ Free Guide)
Maintaining compliance regulations is one of the most challenging problems for construction companies. Whether you specialize in buildings, bridges, dams, or other infrastructure, crossing all your t's and dotting your i's in every government requirement falls to the wayside without proper systems.
That's why construction companies like our long-time client, Westcor Companies, use Managed IT.
So, what are the clear advantages of Managed IT Service Providers (MSPs)? As an MSP, we're here to list the top 6 benefits of Managed IT for construction.
1. Easy Technology Adaptation
2. Improved Communication Systems
3. Compliance with Government IT Regulations
4. Reduced System Downtime
5. Around-the-Clock Support and Regular Maintenance
6. Proactive IT
By the end of the article, you'll have a clearer idea of what managed service providers (MSPs) can do for your business.
1. Easy Technology Adaptation

Keeping up with the technology changes and cyber threats is one of the biggest IT challenges for construction companies.
Fortunately, the most significant benefit of Managed IT for construction companies is the ease of technology adaptation.
With an MSP, you can focus on improving your product line instead of worrying about cyber-attacks or outdated software.
An MSP can also ensure you use your technology to its full potential. It's all too easy to waste money in pursuing the latest tech, but stagnating equipment isn't an issue with Managed IT.
2. Improved Communication Systems
Communication is one of the most important aspects of any business, and it is especially true for construction companies.
That's why you need fast and reliable communication for any off-site employees and contractors.
This is often very difficult because, for construction firms, employees often work in remote locations and use different types of technology.
Managed IT solutions help you solve this problem by improving your communication systems. The following are some of the ways that Managed IT can improve your communication systems:
Streamlined Communication
It can be hard to keep in touch with everyone if you have multiple offices or people working from home. Managed IT ensures your employees can send messages and share files securely. This makes it easier for everyone to stay informed about what is happening at all times.
Managed IT providers often have VoIP (Voice Over Internet Protocol) systems that construction firms can use to replace traditional phone systems. VoIP provides accessible communication through landline numbers wherever there's an internet connection. MSPs also track the network 24 hours a day to detect problems like cyber threats before they become serious issues.
3. Compliance with Government IT Regulations

The construction industry is unique; it's full of different types of companies, with varying requirements for each one. Your requirements depend on the kind of products you create and the information you get from your clients and employees.
This is why keeping up with all government regulations can be difficult for construction companies.
With so many different regulations, however, it can be hard to keep track of them all - but it's important that you do. If you don't comply with specific rules, you could face fines or penalties from the government.
An MSP can help construction companies like yours comply with government IT regulations. These experts take the time and effort to stay tuned to new rules and work with their staff to ensure they can keep construction companies up to date.
4. Reduced System Downtime
Businesses, especially construction firms, depend on workforce and system productivity.
Downtime or delays caused by technology failure can disrupt your production schedule. This can lead to exceeded budget, missed deadlines, and even derailed projects, which means – loss of precious resources like money, labor, and time.
However, MSPs can help minimize network issues and revenue loss.
MSPs can also help identify which of your processes lean towards automation. They then recommend and integrate solutions that suit your company flawlessly, so your staff can work efficiently and effectively without the risk of any inaccuracies.
5. Around-the-Clock Support and Regular Maintenance

Expect an MSP to maintain your central systems whenever, wherever. For construction companies coordinating suppliers and contractors in different time zones, this 24/7 support is invaluable.
With assistance readily available and preventive maintenance in place, you can reduce the possibility of technology failures and minimize the risk of problems recurring.
6. Proactive IT
Managed IT providers practice proactive IT instead of the more common reactive IT services. Because they closely plan IT growth with your business goals, you're rarely caught off guard by tech upgrades required in the construction field.
Is Your Construction Company Ready for Managed IT?
In construction, dealing with contract bidding wars and supply coordination is already tricky enough; adding on the stress of managing your IT only piles on the work.
And while Managed IT comes with plenty of advantages, partnering with an MSP involves more than looking at what you can get. You'll also have to look at the cost of a Managed IT company and if it's worth getting for your business.
As a Managed IT provider, we know how important it is to empower our customers to have all the necessary information before proceeding with a partnership.
Reach Managed IT experts and get a customized quote for your company by scheduling a meeting with us today, or learn the "20 Signs that your Business is Ready for Managed Services" by downloading our free eBook below.