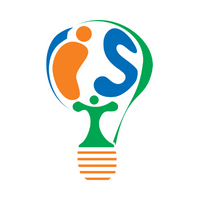 How to Inventory your Confidential Information
Do you know exactly what kind of confidential information is in your files and on your computers? It could be stashed away on forgotten devices, flash drives, or even paper files. In this article, learn the advice of Managed IT Service Providers that any source of unsecured data could lead to a breach.
Protecting your confidential information starts with locating and identifying it.

In just two years (2015 to 2017), the number of major data breaches in the United States more than doubled, from 781 to 1,579 according to Statista. In 2017 alone, nearly 179 million records were exposed to malicious actors.
What's the best way to prevent your business from becoming another statistic? Take an inventory of your confidential information, so that you can keep it protected. Ask these five crucial questions:
1. How do you receive confidential information?

Your website may be your main source of personal data. But it could also enter your business via email, mail, social media, or point-of-sale devices.
2. Who is sending you confidential information?

Your business may receive personal information from a wide variety of sources: credit card companies, credit bureaus, job applicants, other businesses, or directly from customers.
3. What kind of confidential information do you collect?

Does your business collect credit card information, Social Security numbers, checking account information, or other data?
4. Where is confidential information being stored?

Does your business keep all customer data in a central database? Is it accessible from company laptops, phones, or other devices? Is it stored in the cloud? Do employees use their own personal devices for work-related tasks?
5. Who can access this confidential information?

Can all employees access this sensitive data or only certain job roles? What about vendors or outside contractors? Who needs access to this data in order to perform their job duties? Does anyone have unnecessary access?
Keep your confidential information secure with Managed IT services.
Since 2003, Intelligent Technical Solutions has helped businesses tighten their cybersecurity, increase efficiency, and reduce costs. We set up, maintain and secure the technology of small and mid-size businesses. Our mission is to help businesses thrive by managing their technology. To get the answers to all five of these questions, contact ITS today