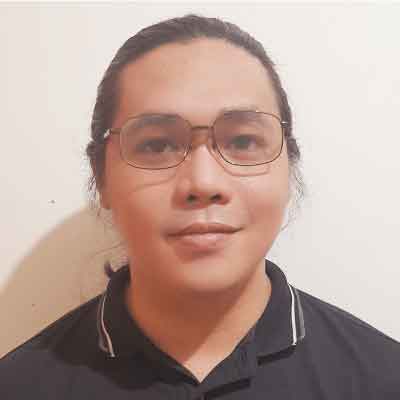 How do I get IT support from an MSP (Managed Services Provider)?
Wondering how your business can leverage IT support from a reliable MSP? Find out the steps you can take to make the process go smoothly, what you can expect during onboarding, and how to reach out to get the support you need.
---
Your network is down, and all your data has been wiped clean. You have just fallen victim to a cyber attack. What do you do?
Obviously, you need to call for an IT technician. But what if you don't have one?
If you rely on technology for your business to run, store a lot of data or have several people working on machines daily, then IT support should be one of your top priorities. Unfortunately for many businesses, they simply don't have the time, manpower, expertise, and infrastructure to manage or hire their own.

In some cases, organizations don't even think they need IT until their technology fails. But at that point, it's usually too late to fully recover from the damage. That's why taking a proactive approach to IT is essential.
That's where managed IT service providers (MSP) come in. It allows you to leverage the expertise, infrastructure, and experience of certified IT professionals by employing an external service provider.
A good MSP can help you be more proactive when it comes to your technology and provide you with all the tech support you need to keep your business running, all in one place.
At ITS, we've been providing these services to countless clients through the years. Each of them had a unique set of problems that required a specific solution, yet they all had one thing in common: they each looked at their current setup and asked themselves; how do I get IT support?
In this article, we'll detail the steps you need to take to get the support you need to keep your technology running. To do that, we will be answering the following questions:
What Types of Support Do We Provide?

What steps do I need to take when reaching out to an MSP?
What should I expect after hiring an MSP?
How do I get IT Support from my MSP?
What Types of Support Do We Provide?
What steps do I need to take when reaching out to an MSP?
Hiring an MSP doesn't mean they will do everything for you. It's a partnership that requires your active participation to work properly. Read on below to learn what you can do to make the process go more smoothly:
Find an MSP that fits your needs
Make sure that you find an MSP you can trust and fulfill all your needs. Having a good relationship with your MSP is a must as you will be trusting them with an essential aspect of your business.
Identify your biggest pain points
Determining your biggest pain points will help you communicate deeper issues with your MSP. They can then give you suggestions on how to approach these problems from a technological perspective.
Specify your goals
Try to answer the following questions:
Where's your company headed?
What are your goals?
What do you want to get out of your business?
Technology can help your company get to where you want it to go. You may currently not know how to do it, but if you communicate your goals and your vision, a good MSP can provide you with tools and suggestions to help get you there.
Listen to the MSP's recommendations before deciding your budget
Your needs are unique to your business, so the solutions your MSP might employ will vary. Some companies may just need foundational support, while others may benefit more from an all-inclusive plan. That's why hearing out your MSP's recommendations before setting a budget can help you get the most out of your deal.
What should I expect after hiring an MSP?

While we can't tell you exactly what to expect from other MSPs during onboarding, we can share with you how we do it at ITS.
Onboarding with ITS can take anywhere from 10 to 12 weeks, during which we will already be providing day-to-day support for your team.
The process starts with an onsite technical visit so that we may begin the deployment of our software agent and take inventory of any historical, current, or reoccurring issues. Amassing this information will help our IT professionals to troubleshoot issues more effectively and efficiently.
During this time, we will also train key personnel on procedures and expectations, which will enable us to provide you with optimal service.
We will then take a thorough overview and examination of your current systems and vulnerabilities. This information will also help ITS make recommendations that fit your operations and support your organizational goals so we can grow together as partners.
How do I get IT Support from my MSP?
Once onboarding is completed, you can now fully leverage your MSP's professional IT services. Read on below to find out how you can get the support you need:
Contact your MSP

Your MSP should provide you with various means to reach them should you need IT support, whether it's through email, a ticketing system, or via phone. Reaching your MSPs through these means should automatically create a ticket for your request.
It's important to take note that you should not contact an individual technician as support requests need to be routed through the proper channels. This ensures that your request is processed efficiently and in accordance with your service agreement.
Wait for a response

After contacting your MSP, they should be able to respond to you within a few hours for non-urgent requests and within five to 10 minutes for emergencies. These situations include catastrophic network failure and other scenarios that can significantly disrupt your business operations.
It's also critical that your MSP provides 24/7 support so they can handle situations that require an immediate response.
Cooperate with your technician

Your assistance and cooperation are vital to providing swift and efficient support to minimize any disruption to your business operations.
Ready to get reliable managed IT support?
If you don't have the time, expertise, manpower, and infrastructure to manage or hire your own IT, you might want to look for a reliable MSP to get the job done because IT support shouldn't be slowing your business down. Instead, it should be providing you opportunities to focus on growing your business.
At ITS, we make use of our professional expertise and years of experience to ensure that our clients' technology works for their business, not against it.
Want to find out how we can provide professional IT support for your business? Fill out this form for a free technical consultation.