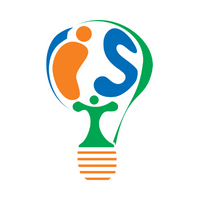 Can I Self Manage my IT Needs?
Many of us dream of running our own company. It can be a challenge, especially when deciding what is actually necessary and what you can afford. But how about your IT needs, can you manage them on your own?
There are many things to consider when starting a business, and one of the big ones is your IT solutions. Some people consider self-managing their IT needs as a way to save money. But is that a smart idea, and is it something that is really worth doing?
What does IT do?
IT does more than you may be aware of. It's more than just updating software and restarting the computer. It can take a vast understanding of how networks work, having a disaster recovery plan, working towards business continuity, and having a robust security strategy.
There are so many things that become important on the tech side in a new business. This can include:
Setting up proxy servers
Creating safe VPN tunnels
Server reboots
Firmware updates
Software patches
Remote monitoring
Watching trends in technology
And so much more
The critical parts of IT that matter most are the things that go on behind the scenes.

Think of IT like a sales team. A sales team may go into a meeting and negotiate a great contract that is good for your business. But to think that one meeting is all it took is to not consider the effort that got them there.
The sales team had to do research about the client and the service, understand both the needs of the client and what they will be able to do. They also need to understand the current marketplace, how their services satisfy those needs, and how they will be able to help them in the future. It also takes negotiation skills, business savvy, and communication expertise to solidify the deal.
All of that goes into making the sale, just like so much more goes into IT than just downloading an anti-virus program.
Can't I just learn IT as I go?
It is definitely true that IT is something that you can learn. It's just like anything else. If you put the time into it and want to learn then there is nothing stopping you from learning. However, for most people, this is just not the reality.
Something like 70% of what managed IT service does could be done on your own. But it would take tremendous time to learn. It's a learned skill and you can learn it. But managed IT services offer the expertise that allows them to use their experience to solve problems faster.
How long would it take someone unaware of the depth of IT to solve something that we would consider basic?
The other 30% could be unknowns or unknown unknowns. People without the skills won't understand the why.
They might, for example, be able to clean out an infected piece of software, but they don't understand how it got infected or where the cybersecurity threat is coming from.
"For a business owner that is working so hard to keep everyone happy and successful, trying to keep up with all these practices that you need to learn about to stay safe is extremely time-consuming," says Tom Andrulis, CEO of Intelligent Technical Solutions, a managed services provider.
"If you want to spend your nights and weekends learning about security software and testing everything then you could do what we are doing. But the goal is to hire a managed service company that already understands and always increases their knowledge in these things. They can see everything across hundreds or thousands of clients and see trends and use those to mitigate those threats quicker, instead of waiting to get attacked and realizing where you are short."
The Truth About IT
The importance of IT can often be put aside because it is not considered to be a moneymaker. However, without good IT, a business cannot thrive.
Not having good IT behind you is like not having a working immune system. Eventually, something is going to get into your system and get you sick. And once you are sick it can take a long time to recover, if you ever do. Managed IT services give you business continuity, just like eating healthy gives you day-to-day health.
This is why it's always good to have some sort of professional IT solution.
Managed service providers, or MSPs, are becoming a popular option for those who need affordable IT solutions. MSPs are offsite IT that are able to manage IT without having to hire a separate employee altogether.
If you are interested in how managed service can help your company then please try our Free Network Assessment. ITS is a premier managed IT company that has helped businesses of all sizes.