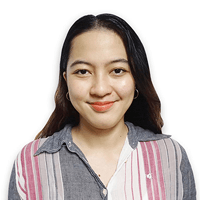 The Best Digital Security System Providers for Businesses in 2022
From protecting the building with fences and guards to having multiple layers of security software installed in your network, business security is the one thing you should never pass over.
But while it is common sense to protect one's business from all types of risks, deciding on the right digital security system provider is another thing; you'll need to determine the type of security monitoring the system provides and the data you need to protect.

At Intelligent Technical Solutions or ITS, we help hundreds of businesses bolster their network defenses by making smart choices about their IT needs. Here we will discuss four of the top security system providers in 2022:
McAfee

IBM

Microsoft

Cisco
By the end of this article, you'll learn which security system provider is the most beneficial for your business.
Top 4 Best Digital Security System Providers for Your Business
With the onset of remote work setup, cyber theft and fraud threats increase. Thus, it has become more critical for businesses to strengthen their cybersecurity. Here are four of the best security system providers to consider:
1. McAfee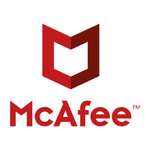 McAfee provides services that specialize in online security. They are best known for their antivirus software, but the company can also provide other cybersecurity services, including the following features:
Firewall

and Wi-Fi network security

Anti-phishing safeguards

Performance enhancement

Parental authority

Identity theft defense

Secure file storage
Since their security system offers various functions tailored to specific problems, they give clients the freedom to choose between a one-year or two-year plan, as well as coverage for one, five, or ten devices.
The cost varies according to the number of devices covered.
A one-year subscription will cost you $84.99 for one device (Basic), $49.99 for five devices (Plus), and $54.99 for ten devices (Premium). A two-year plan, on the other hand, will cost you $74.99 for five devices (Plus) and $94.99 for ten devices. Basically, the longer your contract is, the more money you can save.
In addition, a one-year comprehensive plan is also available for those who have more than ten devices that require the McAfee system, including identity theft coverage. McAfee's Ultimate plan offers $74.99 for unlimited devices.
2. IBM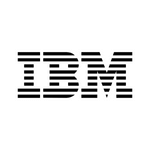 IBM is another forerunner in the provision of business security.
IBM's approach provides a more holistic, all-encompassing perspective that can improve your security maturity. By aligning your security strategy to your business, their solutions are guaranteed to address both hardware and software issues.
Deep analytics and real-time security intelligence are used to build IBM's security, which translates to the kind of security they offer. It combines unified tools and infrastructures with new forms of defense, reducing complexity and lowering the cost of security maintenance.
IBM's products include everything from data protection solutions to mobile security. Here are just some of the services they provide:
Additional detection and response

Identity access control

Anti-fraud measures

Data safety

Mainframe safety
Customers can choose between enterprise-wide pricing and usage-based pricing.
3. Microsoft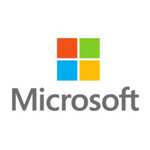 Microsoft offers comprehensive security, identity, and cybersecurity solution. Covering a wide range of security and identity services, including strategy, planning, implementation, and ongoing support, these services can assist customers in implementing security solutions that are in line with their strategic objectives.
Among their offerings are:
Dynamic Identity Framework Evaluation

Active Directory Services Offline Evaluation

Enhanced Administration Security Environment

Preventing Lateral Account Movement

Response and Recovery to Incidents
Microsoft Security Experts is the newest system for improved security outcomes. These are the programs that fall under this umbrella along with their standard prices:
Microsoft Defender Experts for Hunting
A service that flags issues in Office 365 productivity software installations, cloud applications, and identity programs. It can cost you $3 per person per month.
Microsoft Defender Experts for XDR
A labor-heavy service that helps organizations take quick action on threats for $14 per person per month.
Microsoft Security Services for Enterprise
A service that aids organizations by managing onboarding advisory services, managed detection and response (MDR), and recovery. The price ranges from $10.60 up to $16.40 per user per month.
4. Cisco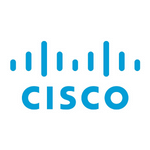 The list of best security system providers will not be complete without Cisco.
Cisco Secure recognizes security resilience in visibility, uniformity, intelligence, and collaboration by:
Reducing analyst effort by as much as 90% per incident

Authenticating users from any device and location

Joining forces with Cisco Talos

Integrating hundreds of third-party solutions to keep your alerts on one platform
It works by implementing services such as:
DDoS mitigation

Multifactor authentication

(MFA), secure web getaway

Segmentation of a network

Management of vulnerabilities

Industrial safety
Download this PDF comparing Cisco's umbrella packages for a more detailed breakdown of the features and prices.
Ready to up your cybersecurity with the right digital security system provider?
Companies like McAfee, IBM, Microsoft, and Cisco may have different specializations when it comes to their products and services, but what's certain is that all provide high-quality cybersecurity systems to businesses. Now that you have an idea about these providers, it's up to you to decide which best suits your needs.
ITS continues to help businesses find the right security solution to their existing problems, and it starts with a comprehensive network assessment. Whether you need to overhaul your security systems or require an upgrade, you can rely on our technical expertise and service to walk you through the process.
Request a free network assessment today to get a better understanding of your IT needs.