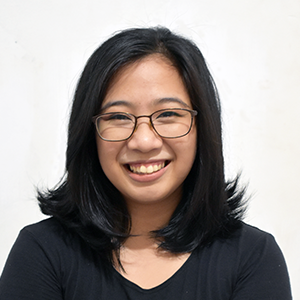 20 Best Security Providers for Business Email Compromise in 2023
Business email compromise (BEC) attacks continue to be a growing threat for businesses of all sizes and industries, with cybercriminals using social engineering tactics to trick employees into transferring funds or disclosing sensitive information.
As a result, businesses should invest in BEC security solutions to protect themselves from these types of attacks.
However, with so many providers to choose from, it can be difficult to determine which one is the best fit for your organization. Intelligent Technical Solutions (ITS), as a managed services provider (MSP) for over 20 years, has made it our mission to help people find the best IT solutions for their companies.
So in this article, we have compiled a list of the top 20 BEC security providers in 2023.
Our selection is based on each business's Google rating, reviews, awards, estimated company revenue, and more. While this list is unranked, with each company listed alphabetically, all BEC solutions are worth looking into.
So whether you are a small business owner or the IT director of a large corporation, this list will help you make an informed decision about which BEC security provider to choose.
1. Abnormal Security

Abnormal Security is a cybersecurity company based in San Francisco, California. They have anywhere between 500-1,000 employees and were founded in 2018. They specialize in email security, business email security, cloud email security, phishing detection, business email compromise, and account takeover.
Their specific email security product, Abnormal Inbound Email Security, aims to stop email attacks with behavioral data science and risk-adaptive detection. It integrates with standard email services such as Google Mail and Outlook.
Pricing isn't available on their website, but they have a free demo available where you can test the service before getting a quote for your business.
2. Avanan

Check Point Software Technologies protects over 100,000 organizations of all sizes and has been around since 2014. Their headquarters is in New York, NY. They specialize in cloud security, data leakage prevention, advanced persistent threat protection, SaaS security, cloud access security broker, anti-phishing, and account takeover protection.
Avanan, their email protection service, focuses on full-suite protection for cloud collaboration solutions such as Office 365™, G-Suite™, and Slack™. They've aimed for easy deployment via API, aiming to prevent business email compromise and block phishing, malware, data leakage, account takeover, and shadow IT across the enterprise.
3. Barracuda

Barracuda, a company based in Campbell, CA, currently serves 150,000 organizations worldwide. They're a large company with over a thousand employees - including their subsidiary Barracuda MSP. They specialize in:
Data protection & backup

Web filtering

Message archiving

Application security

Cloud generation firewalls

Email encryption

Remote connectivity and mobile security

Content & network security

Web application security

Public cloud & cloud security

Anti-phishing

Office 365

Email security

SD-WAN

DevOps and DevSecOps
Barracuda Email Security Gateway is their specific email protection suite, targeting inbound malware, spam, phishing, and Denial of Service (DoS) attacks. It shines with its customizable policies, and Barracuda recommends pairing it with Barracuda Sentinel, a cloud-delivered AI solution for real-time spear phishing and cyber fraud defense.
4. Cisco

Cisco is a publicly traded company that's been around since 1984. They provide hardware, software, and services to create internet solutions and networks while offering a broad range of products and services in areas such as routing and switching, security, wireless technology, and more.
Their email security service, Cisco Secure Email Threat Defense, is a solution that expands the scope of email defense to detect and respond to new threats in real time. The pricing for this service is on a per-user basis. They sell their products and services directly or through channel partners to large enterprises, commercial businesses, service providers, and consumers.
5. Cloudflare

Cloudflare, founded in 2009 and currently headquartered in San Francisco, California, primarily focuses on internet-based services, with products geared towards internet-based services such as web security, DNS, network, and CDN.
They have over 3,000 employees and offices worldwide and have received recognition from organizations such as the World Economic Forum and Fast Company for their innovative technology.
For email protection, they offer Cloudflare Area 1 Email Security, which uses sentiment analysis to detect sophisticated business email compromise (BEC) attacks and automatically blocks, quarantines, and escalates fraudulent financial communications.
6. Cofense

Cofense (founded in 2011 and headquartered in Leesburg, Virginia) is a company that provides phishing detection and response solutions for enterprise organizations. Their platform leverages a global network of over 35 million people to stop phishing attacks faster and stay ahead of breaches.
Cofense Reporter, their email security dashboard, collects reports of emails sent from Cofense PhishMe and tracks reporting information for anti-phishing program metrics. They also have other email security solutions, such as educating employees, detecting and responding to threats, and seamless integration into most major security ecosystems.
7. Darktrace

Darktrace uses AI technology to prevent, detect, and respond to cyber-attacks. The company has over 8,200 customers worldwide and is headquartered in Cambridge, UK, with over 30 offices worldwide. Darktrace was named one of TIME magazine's 'Most Influential Companies' for 2021.
Darktrace/Email, one of their security products, uses a self-learning approach to protect against present and future attacks. Its specialties include cybersecurity, information technology, machine learning, artificial intelligence, and ransomware protection.
8. Egress

Egress' specialties include anti-phishing, email data loss prevention, encryption, secure file sharing, and collaboration.
Their Egress Intelligent Email Security product protects against advanced phishing threats and accidental and malicious data loss. It provides secure, certified end-to-end email encryption. They also aim to eliminate insider risk and prevent human-activated breaches with a Human Layer Security platform.
9. Forcepoint

Forcepoint is a global cybersecurity company that offers a cloud-native platform for businesses and governments to prevent data theft and loss. Founded in 1994 with headquarters in Austin, TX, the company provides all-in-one solutions for web security, email security, mobile security, cloud security, network security, and more.
Forcepoint Email Security is a cloud-based email security solution that uses advanced threat intelligence, machine learning, and behavioral analytics to protect against advanced threats, including spear-phishing, ransomware, and business email compromise (BEC) attacks. It also provides data loss prevention (DLP) capabilities and email encryption to protect sensitive data.
10. Fortinet

Fortinet is a leading cybersecurity company that helps to protect people, devices, and data. The company provides a wide range of security solutions, including network, cloud, email, and endpoint security, among others.
FortiMail is one of its email security solutions that helps safeguard organizations against various email-based threats using AI-powered security services. Fortinet's customers include some of the largest enterprises, service providers, and government organizations worldwide.
11. GreatHorn

GreatHorn, based in Waltham, Massachusetts, offers an email security platform that uses machine learning, data science, and technical analysis with human context to protect organizations from phishing attacks.
Its multi-staged approach treats email security as a risk management function. It allows customers to detect and remove more attacks, warn users in real-time, and provide response teams with tools to minimize risk.
GreatHorn also safeguards cloud email from advanced threats like business email compromise, impersonations, credential theft, account takeover, and other phishing attacks.
GreatHorn Cloud Email Security Platform offers sophisticated detection of polymorphic phishing threats.
12. INKY

INKY is based in College Park, Maryland, specializing in cybersecurity, phishing, email security, artificial intelligence, computer vision, and ransomware protection.
INKY's Behavioral Email Security Platform blocks threat, prevents data leaks, and coaches users to make safe decisions. Its technology signals suspicious behaviors with interactive banners that guide users to take safe action on any device or email client.
INKY's email security solution aims to keep bad actors out for good, and IT teams do not have to filter every email themselves or maintain multiple systems.
13. IRONSCALES

IRONSCALES, based in Atlanta, Georgia and founded in 2014, is a fast-growing email security company that offers a powerful and easy-to-use email security solution to fight phishing attacks.
Its platform is powered by AI and built to detect and remove threats in the inbox, including advanced attacks like BEC and account takeover (ATO). The solution is fast to deploy, easy to operate, and stops all types of email threats.
IRONSCALES uses both AI and human insights to provide comprehensive email security.
14. Microsoft

Microsoft is known for its software development, including the Windows operating system and Microsoft Office suite, and has expanded into other areas, such as cloud computing with Microsoft Azure, gaming with Xbox, and hardware with the Surface line of devices.
Microsoft Exchange Online Protection (EOP) is their cloud-based email filtering service that is part of the Microsoft 365 suite of products and provides advanced threat protection for organizations against email-based threats. Its key features include spam filtering, malware protection, phishing protection, and policy-based email encryption.
EOP also provides reporting and tracking capabilities to help administrators monitor and manage email security threats.
15. Mimecast

Mimecast is a computer and network security company based in London, UK.
Since 2003, they have provided over 40,000 customers with advanced email and collaboration security solutions. Mimecast offers email security, email continuity, email archiving, services for Microsoft Office 365, web security, and cyber resilience.
Their email security solution provides:
Total deployment flexibility,

Protecting against all email attacks, and

Defending against the most sophisticated attacks with AI-powered detection.
16. Proofpoint

Proofpoint is a cybersecurity and compliance solutions provider based in Sunnyvale, California. They offer email, web, cloud, and social media protection, focusing on advanced threat detection powered by machine learning technology.
Proofpoint's email security and protection is an email gateway that can be deployed as a cloud service or on-premises, and is designed to catch known and unknown threats including business email compromise. The solution also features granular email filtering, automatic suspicious email tagging, and quick email tracking capabilities.
17. SpamTitan

TitanHQ is a cybersecurity company that provides cloud-based email and web security solutions for businesses and organizations of all sizes. Founded in 1999, it is headquartered in Galway, Ireland, and has offices in Florida, USA.
Over 8,500 customers in more than 150 countries use TitanHQ's solutions. The company has received numerous industry awards for providing innovative products and exceptional customer support.
Their products include SpamTitan, an email security solution that protects against spam, viruses, and malware. It offers advanced threat protection, reporting, and analytics tools to help administrators monitor and manage email security threats. It is easy to use and can be deployed on-premises or in the cloud.
18. Symantec

Symantec is headquartered in San Jose, California.
Symantec Email Security.cloud provides cybersecurity solutions to protect applications and data for large organizations. The company offers encryption, antivirus and malware protection, identity protection and authentication, threat protection, and cloud data protection.
Symantec's Email Threat Isolation technology insulates users from spear phishing, credential theft, and ransomware attacks by isolating suspicious email links and web downloads, rendering suspicious websites in read-only mode, and isolating suspicious email attachments. The service supports cloud, on-premises, and third-party email security solutions.
19. Tessian

Tessian is a cloud-based email security platform that uses machine learning and behavioral data science to protect organizations against advanced threats and data loss on email, while coaching people about security threats in-the-moment.
Tessian's approach automatically stops threats that evade traditional Secure Email Gateways, including advanced phishing attacks, business email compromise, accidental data loss, and insider threats.
Founded in 2013, Tessian is recognized as one of Fast Company's Most Innovative Companies for 2022. Tessian offers a complete cloud email security solution with a context-aware, AI-based approach to defending against threats and protecting sensitive data on email.
20. Trend Micro

Trend Micro is a global cybersecurity company that provides advanced threat defense techniques optimized for cloud and enterprise environments. They have 7,000 employees across 65 countries and specialize in cloud security, content security, mobile security, data security, server security, virtualization security, and secure online data storage and synchronization.
Trend Micro Cloud App Security, their email protection service, protects individuals across clouds, networks, devices, and endpoints, and their global threat research team delivers intelligence and insights that help protect organizations.
Ready to Protect Your Business from BEC?
Despite how overwhelming it can be to decide which BEC provider is the best fit for your organization, most organizations are fit to handle your email security needs.
By investing in a reliable and reputable BEC security solution, you can minimize the risk of falling victim to a BEC attack and protect your business's financial and confidential information.
As a company that protects other businesses from business email compromise every day, ITS knows how crucial it is to take action and choose the best BEC security provider.
Whichever security provider you partner with, you're moving in the right direction. If you want to continue to improve your business's cybersecurity, check out our other resources:
If you're looking for a guide to protecting your entire company, check out the Types of Cybersecurity Solutions Your Business Must Have - a comprehensive eBook for cybersecurity-conscious business owners.