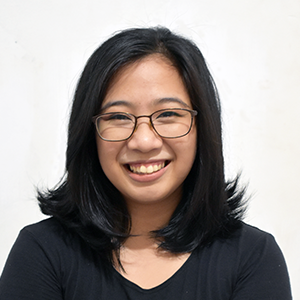 7 Benefits of Managed IT for Biotech Companies
Are you struggling with your IT department? Maybe it's becoming too troublesome to retain top IT talent, or your research needs aren't being met.
Managing IT operations is a complex and costly undertaking, requiring specialized skills and resources. This is where managed IT services step in.
In this article, we will explore the seven benefits of managed IT services for biotech companies. As a Managed IT company ourselves, here are the benefits we've seen biotech companies – pharmaceuticals, research groups, and more – experience with Managed IT:
Enhanced Security

Cost Savings

Improved Efficiency

Access to Expertise

Scalability

Compliance

Increased Focus on Core Business
By the end of this article, you'll have a clear picture of what Managed IT can do for your biotech company, with resources clearly laying out the cost of Managed IT.
1. Enhanced Security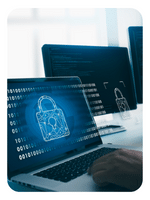 According to the NCBI, one of the top problems in the biotech sphere is maintaining patient privacy.
Managed IT services help with this by providing improved security measures to protect sensitive data and intellectual property. It takes a lot of work to have a completely safe IT environment, and third-party IT support services have the capacity to zero in on every aspect of your IT.
Some cybersecurity best practices for biotech companies are:
Following a cybersecurity framework

Having up-to-date firewalls and endpoint detection and response (EDR) software

Assigning a security monitoring team

Conducting frequent security awareness training

Purchasing cyber liability insurance
Download the eBook: "3 Types of Cyber Security Solutions Your Business Must Have"
2. Cost Savings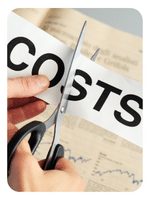 By outsourcing IT services, you can reduce internal IT costs. You can now put your money into your products and research instead of hiring, training, and maintaining in-house IT staff while juggling IT hardware, software, and maintenance costs.
Managed IT service providers, or MSPs, also take advantage of industry connections and wholesale pricing, which results in clients getting better deals. They also aim to make IT costs as stable as possible, reducing unexpected and unnecessary IT spending by bundling everything into a fixed monthly fee.
Read: "How Much Does Managed IT Cost? (Factors Explained)"
3. Improved Efficiency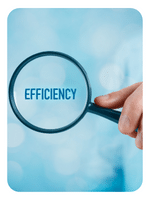 Managed IT services can streamline technology systems and processes, leading to increased efficiency and productivity for the company. With reliable systems, you'll no longer have to waste time looking for someone to fix your IT issues or get your servers back online.
They also design IT networks for maximum efficiency and get rid of bloated, inefficient processes. These streamlined workflows help keep your team focused on innovation.
4. Access to Expertise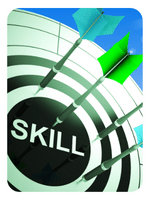 Managed IT services can provide biotechnology companies with access to a team of experienced IT professionals, ensuring that technology systems are properly managed and maintained.
When managing an in-house IT team, you must find all these people yourself – and the cost of finding, training, and retaining these experts can completely uproot your budget proposals.
They also have the advantage of handling IT day in and day out and end up learning the ins and outs of IT that might not be readily apparent.
MSPs can dive deeply into issues while handling a wide range of concerns – something in-house IT isn't always capable of doing.
5. Scalability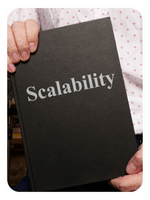 Managed IT services can provide biotechnology companies with the ability to scale their technology systems as needed, helping them to accommodate growth and change.
They can quickly and easily scale their IT infrastructure to meet their clients' needs; the larger and more established an MSP is, the faster and easier they can match your growth.
By letting an MSP handle scaling your IT infrastructure, you can say yes to opportunities coming your way without IT holding you back. There's no need to send out job postings, train current staff, or hunt for server hardware – your MSP will handle all of that for you.
6. Compliance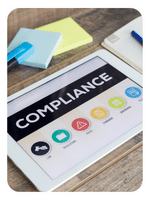 Biotechnology is a highly regulated industry as it deals with PII (Personally Identifiable Information), financial data, proprietary knowledge, and healthcare data.
Managed IT services can help biotechnology companies stay compliant with regulations related to data privacy and security.
Some government organizations with biotech regulations are:
USDA's Animal and Plant Health Inspection Service (APHIS)




U.S. Environmental Protection Agency (EPA)

U.S. Food and Drug Administration (FDA)
Your MSP will help keep a watchful eye on any digital requirements of these organizations, enabling you to focus on your core business.
7. Increased Focus on Core Business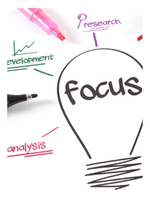 By outsourcing IT, biotechnology companies can focus their resources and attention on their core business operations, helping them to achieve their goals and grow their business.
You eliminate the need to devote time, resources, and attention to managing IT systems and have more opportunities for research, product development, and marketing. Without the technical aspects of IT getting in the way, biotech companies can focus on their core business operations and achieve their goals more effectively.
Ready to Get Managed IT for Your Company?
In conclusion, outsourcing your IT operations to your MSP can provide you with the latest technology, expertise, and resources to improve security, reduce costs, improve efficiency, achieve scalability, ensure compliance, and focus on core business operations.
Managed IT services offer a predictable cost structure, flexible pricing models, and continuous monitoring and maintenance, ensuring that your IT infrastructure always functions optimally.
Additionally, MSPs provide valuable insights and recommendations to help biotech companies make informed decisions about their IT systems and how they can support business growth and expansion.
As an MSP ourselves, our goal is to help our partners grow by managing their technology. And while we aim to provide services for every kind of biotech company, we know people need more information before diving in.
To aid you on this journey, check out our pricing calculator to get an immediate quotation for Managed IT for your business. If you want to learn more about the pricing costs, read "How Much Does Managed IT Cost? (5 Price Factors)" You can also schedule a meeting with one of our consultants to help you how to get started with Managed IT: