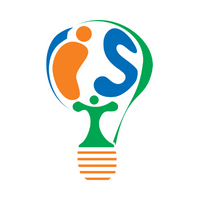 4 Tips to Protect Your Small Business from Ransomware
More than 3 million computers encountered ransomware in 2017, according to Microsoft, making it one of the most pervasive forms of cybercrime. Small businesses are at particular risk, according to Stephen Shramo, a managed IT services tech for Intelligent Technical Solutions.
"If they aren't protecting themselves properly, it's very easy to get infected with ransomware," Shramo says.
Ransomware attacks are on the rise, and small businesses are particularly vulnerable.
"Ransomware is no joke. It will take your entire business down. But it's completely preventable," Shramo says.
The managed IT services tech recommends taking these four steps to help protect your business from ransomware attacks:
1. Train your team members to spot suspicious emails and attachments that could contain ransomware.

Ransomware infections often begin with email messages loaded with malware. They aren't always easy to identify.
"The ones that come from email addresses that you don't recognize, or are in a different language, those are pretty easy to spot," Shramo says.
But more sophisticated cybercriminals often fool their victims using a strategy called spoofing.
"It basically means the malicious party assumes an identity by making the email look like it came from an individual that you trust. If you open it up, you'll get malware," Shramo says.
The solution is to verify unexpected attachments before opening them.
"If you aren't expecting something from them, and there's a link in there to download a file, you should definitely verify with the person who supposedly sent it to you," Shramo says. "Give them a call. Get confirmation."
2. Have a reliable backup in place.

In the unfortunate event of a ransomware attack, an up-to-date backup is your best insurance. Shramo recommends having both local and off-site backups, as an extra layer of protection against ransomware and other threats.
"The backups run nightly, or every two hours, depending on the customer's needs," Shramo says. "If something gets encrypted by ransomware, we can copy it back over there fairly quickly."
3. Install all updates, patches, and upgrades.

One of the best defenses against ransomware is making sure your entire security system is up-to-date.
"We're talking about the large amount of time and money that can be saved by just being a little more proactive with the tools that you already use," Shramo says. "The number-one best way to protect yourself is to inform yourself. Learn about what's out there. If it prevents you from getting encrypted by ransomware even one time, the benefits far outweigh the time you spend on it," Shramo says.
4. Get a free cybersecurity audit from Intelligent Technical Solutions.
Protect your business with the latest tools to block ransomware and prevent it from encrypting your files. Contact Intelligent Technical Solutions for a free cybersecurity audit today. We set up, maintain and secure the technology of small and mid-size businesses. Our mission is to help businesses thrive by managing their technology.