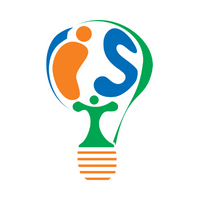 Ransomware? 9 Facts You Should Report to the FBI
Every day, ransomware infects more than 100,000 computers around the world, according to recent FBI statistics. Managed IT Service Providers know firsthand how devastating a ransomware attack can be. In seconds, ransomware can lock up your data and bring your business to a total halt. In this blog post, learn 9 facts that you should report to the FBI.
Should You Pay Ransom to Cyber Criminals?

If the loss of your files would incapacitate your business, it may be tempting to pay the ransom to get those files back.
Unfortunately, even if you choose to pay the ransom, there's no guarantee that you'll get your files back. According to the FBI, some organizations are never provided with decryption keys after paying a ransom.
Worse, the criminals may use your money to create more effective versions of their ransomware to use on future victims.
What Should You Report to the FBI?

The FBI has requested that all ransomware victims contact the local FBI office or file a report with the Internet Crime Complaint Center. If you report a ransomware attack to law enforcement, there are nine specific details you will need to provide:
Date of the attack.
Ransomware variant. This is often identified on the ransom page, or sometimes in the encrypted file extension.
Information about your company, including the industry type, size of your business, etc.
How did the infection occur? The two most common vectors are internet browsing and clicking a malicious link in an email.
Amount of the ransom demand, often in bitcoin.
The bitcoin wallet address is associated with the ransom demand.
Amount of ransom actually paid, if any.
Total overall losses caused by the ransomware attack. This includes the ransom paid, plus any IT costs hardware losses or other collateral damage.
A victim impact statement. This is a description, in your own words, of how the crime has affected your business.
Protect Your Business Against Ransomware Attacks
Intelligent Technical Solutions is a managed IT services provider dedicated to keeping businesses safe and secure against ransomware. ITS can create a customized cyber defense plan for your business, incorporating state-of-the-art antivirus, anti-malware, automated backups, and other solutions that meet our rigorous standards. For a free security assessment, contact ITS today.