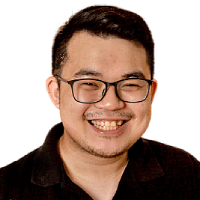 Top Things To Know About Managed IT [Video]
Managed IT has helped businesses of all sizes make the most of their technology, but what does this decision entail? In this video, we'll go over what you need to know before buying Managed IT services.
To learn about how much Managed IT costs, watch this video where we break down the numbers. (to follow)
---
0:38 #1: Who is Managed IT a good fit for?
Businesses that (1) rely on technology on a regular basis, (2) store a lot of data, (3) and have over 6 computers are a good fit for Managed IT services.
1:01 #2: Can you manage your IT yourself?
You can manage your IT yourself, but it will come down to time. Do you have better things to do with the time you allot to managing your IT? If you're a smaller company, you might do it yourself to save money. But as you grow, it is best to look for a company to help you.
1:47 #3: Should you get Managed IT or hire someone instead?
You can either get a Managed IT Provider, hire an IT person, or get a mix of both. It depends on the scale of your business, the complexity of your network, and the speed of support you need.
Hiring an IT person gives you the benefit of having someone in your office who can hop on any sudden changes or issues right away. When hiring an IT Technician, make sure to ask:
Do they have the proper licensing and software?

Do you have a backup when your IT technician is suddenly unavailable?

Do they have the breadth of knowledge necessary?

Should you get an IT technician paired with an MSP?
2:34 #4: What can you expect when getting Managed IT Services?
When you get Managed IT, you receive:
Anti-virus software

Onsite and offsite backup

Up-to-date machines

Quick technical support
3:09 #5: How quickly does an MSP respond when you reach out?
A Managed IT Provider will respond based on the urgency of your request. If your request is urgent, your IT provider will respond in 5 minutes or less. If the issue is less urgent, the IT provider may respond within a few hours. Be sure your Managed IT Provider has 24-hour service so that whatever happens, they are available to help you.
3:40 #6: How soon can we start? And how long does the process take?
Service starts as soon as the onboarding begins. We start with an onboarding meeting where the significant team members from both your company and our side meet and ensure a smooth handoff from the sales to the service process.
During the onboarding phase, we document your technology, set up maintenance and monitoring tools, and address your requests.
By the end of the onboarding process, we recommend any changes to your environment, ensuring you are following the best security standards.
4:10 #7: How much does Managed IT Services cost?
There are 3 levels of Managed IT Services: (1) Basic Care, (2) Premium Care, and (3) Premium Care Plus.
Basic Care offers agents on all your devices for remote configuring, anti-virus, updates for your devices, and onsite and offsite back-ups, and it costs $50/user per month. Support is charged separately at $150 per hour, and projects are priced on a fixed fee basis.
Premium Care offers everything Basic Care does along with unlimited support as supposed on a per-hour basis. It is priced at $100-120/user per month which is inclusive of unlimited support. Projects are priced on a fixed fee basis.
Premium Care Plus offers everything Premium Care does along with new projects as supposed on a per-project basis. It is priced at $120-$150/user per month with unlimited support and projects.
4:53 #8 What if you're unhappy with the service?
Reach out to your Managed IT Company and tell them what you're unhappy about. Give them about 30 to 60 days to resolve those issues. If they can't meet your needs, there should be an easy way to part ways.