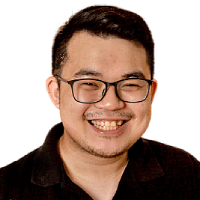 What Exactly Can a Security Assessment Do For You [Video]
As businesses continue to leverage technology, more cybercriminals are waiting to strike. As it stands, there's no 100% cybersecurity guarantee, but there are multiple ways to mitigate risks or soften the blow, and it all starts with a security risk assessment.
---
1:01 What is a Security Assessment?
A security assessment is a review of your IT infrastructure and cybersecurity measures. It is done to identify and eliminate vulnerabilities in your systems before cybercriminals exploit them, as well as ensure compliance to security regulations.
2:22 What are the Types of Security Assessments?
There are four essential security assessments. They are:
Vulnerability scan

Application scan

Infrastructure analysis

Compliance check
3:15 How often should you perform security assessments?
Security assessments should be done on a monthly or quarterly basis. There's also something called a full risk assessment – a comprehensive review of your security systems that provides a full risk profile. As such, it is best done annually.
3:50 Who should conduct a security assessment?
Security assessments can be done by internal and external parties. If you have an in-house IT team, conducting self-assessments on a regular basis is a valuable exercise. You can also supplement that by tapping on professionals who can give you an unbiased review of your IT security infrastructure. If you don't have in-house IT, your best bet is to work with experts like a managed service provider or other trusted assessors.
---
If you want the help of IT professionals that can thoroughly inspect your IT infrastructure, we're always ready to help. Get your FREE cybersecurity assessment that will help you get started in your goal of ensuring the highest security for your business.