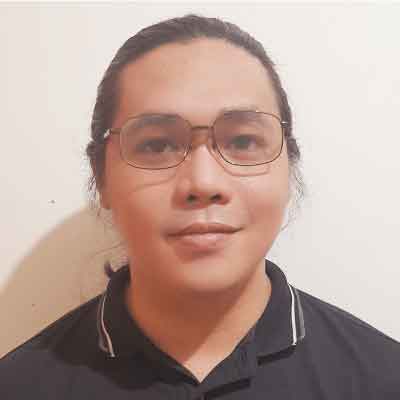 What is the Best Option to Replace Small Business Server
Are you still running a small business server (SBS)? If you are, then you probably need an upgrade. That's because SBS is at its end of life, meaning you might no longer be able to get support for it. It could lead to a wide range of problems.
One of those problems is that running legacy equipment like SBS is a major security risk. That's because they are low-hanging fruit for cybercriminals.
While their security features might have been sufficient during their heyday, that's no longer true today. Without the most recent security patches and software updates, they become vulnerabilities rather than assets. Malicious actors could very easily penetrate any defenses your old SBS may have using their arsenal of more advanced malware and spyware.
Not to mention, continuing to run your business operations on outdated technology is a lot like shooting yourself in the foot. Simply put, old servers are becoming less and less capable of handling today's more complex computing tasks. Running them at the end of their life only leads to slower performance caused by workflow bottlenecks and frequent downtime.
Replacing your old SBS and upgrading to something more suited to today's standards is the best choice for your business. But what should you get to replace them?
At ITS, we've been helping hundreds of businesses keep their technology up-to-date for almost 20 years. If you're looking for a new system to replace your old SBS, we can help by giving you alternatives that might work better for your business. In this article, we'll dive into the following topics:
What is a Small Business Server?

Why Should You Replace Your SBS?

Why Migrating to the Cloud is a Cost-Effective Alternative
What is a Small Business Server?
A Small Business Server (SBS) is typically a low-end physical server designed to be affordable and manageable for small businesses. They are suitable for organizations with around one to a dozen employees.

"The small business server first came around in the '90s. Essentially, it was meant to try to bring the power of the enterprise down into the small to medium business market," said Edward Griffin, Technical Director of ITS San Francisco. "SBS was traditionally installed directly onto bare metal. So, you'd get a server from Dell or from HP or whomever, and it would be pre-installed with a small business server," he explained.
During its time, SBS enabled small companies to manage multiple network services. Those include email, threat management, internet connectivity, file and print sharing, remote access, and data backups. Unfortunately, Microsoft officially ended support for SBS on January 14, 2020. That means all existing SBS will no longer receive updates and support from official channels.
Why Should You Replace Your SBS?
Whether it's suitability to the task or security issues, there are a lot of reasons to replace outdated SBS. Check out some of the main reasons you should consider upgrading:
Security Risks

Using outdated equipment is a risky business. Without support, they won't get security patches and vital updates. Not to mention, their vulnerabilities are already widely known to cybercriminals, making it easier for them to penetrate your defenses.
"You shouldn't run old stuff," Griffin advised. "Attackers are going to find it; they're going to penetrate and basically do bad things on outdated stuff," he explained. "I think it's critical to get on to newer technology that can respond to the threats of today's cyber landscape."
Unable to Serve Modern Business Needs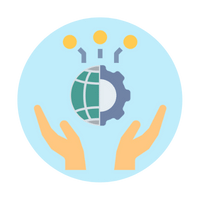 Remote work and hybrid work arrangements are here to stay for the foreseeable future. That's because the flexibility to work remotely has been instrumental in helping many businesses survive the pandemic.
While lockdowns and outbreaks have spelled doom for some, those with the capacity to work from home were able to adapt more quickly and stay productive. Unfortunately, small business servers aren't designed to support the level of flexibility that would allow a majority of employees to work remotely.
"[SBS units] don't support different ways of working. They were primarily used in the days when most workers were on-site, and you had a few remote users who would occasionally need to log in. That's not the case today," Griffin said. "You have mobile users everywhere, so solutions have to cater to that," he added.
Not Cost Efficient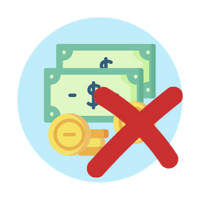 Operating a server on-premises can be a costly affair. According to Griffin, to maintain one, you will need to consider proper storage, hardware infrastructure, maintenance costs, and the cooling power of your servers. You will have to invest heavily in order to run and maintain a robust data center. For many small businesses, that investment might be too much for what they actually need.
In addition, as more businesses shift toward remote work or hybrid work arrangements, extending your lease for a data center just starts to make less sense cost-wise.
Griffin also explained that business requirements could change over time, and sometimes these changes can conflict with the equipment you are running. When that happens, you will need to consider updating your servers or abandoning sunk costs and building it up again from the ground up. The process can be costly and time-consuming.
"Doing it the old way is very difficult, very expensive, and very inefficient," Griffin stated.
Why Migrating to the Cloud is a Cost-effective SBS Replacement?
Ways of working have evolved throughout the years. According to Griffin, business needs are very different from when everything had to be on-premises. The way people go through their daily workflows and how organizations operate has drastically changed from how it was in the past. As workflows move into a new era, so should your technology.
"The solution you should choose must be able to mold itself to the way that your business operates, not vice versa," Griffin advised.
That's where the cloud comes in. For many new businesses who were born on the cloud, this way of working is nothing new. However, if you're still running an outdated SBS, then it will drastically upgrade how you work.
"From what SBS did in the past, a lot of the value and a lot of the benefits are already being served by things like Microsoft 365 online. It has alleviated the need for on-premises file servers," Griffin explained.
Migrating to the cloud offers greater benefits when compared to a legacy SBS. These advantages include:


Financial Benefit

s - The cloud replaces servers that require expensive overhead and staff to maintain. It's like having a robust data center that's constantly updated and maintained, except a third party will handle it all for you for a predictable monthly fee.

Better Security

- Your data is much safer in the cloud than in an end-of-life SBS. The cloud employs two-factor authentication and state-of-the-art encryption to protect your data. In addition, cloud solution providers invest heavily in cybersecurity, or else they will lose trust and clients.

Flexibility and Scalability

- Cloud solutions provide businesses with the flexibility to support different ways of working. Your team could be located anywhere across the globe, and they'll still be able to collaborate and be productive. The technology is also scalable, which allows small businesses to adapt it to their needs.

Data Privacy

- According to Griffin, it's in the best interest of cloud service providers to comply with industry standards, certifications, and attestations regarding privacy protection. Whether your company has HIPAA considerations or other government regulations, a reliable cloud service provider will ensure data privacy is handled based on those mandates.
Ready to Replace Your SBS and Migrate to the Cloud?
While legacy small business servers empowered the SMB market when they first rolled out, the same can't be said of them today. Modern businesses have shifted to more advanced solutions that allow for more ways of working and are less resource-intensive. That's what makes swapping out old SBS units and migrating to the cloud a cost-effective alternative for many small businesses.
At ITS, we've helped hundreds of clients decommission old legacy servers and migrate to the cloud. If you want to learn more, check out our video on What to Consider When Moving to the cloud.