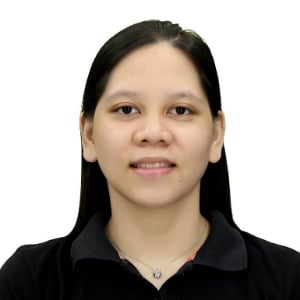 8 Challenges You May Encounter When Hiring an MSP (+ Solutions)
Managed service provider (MSP) partnerships aren't always smooth sailing. Challenges present themselves at every step – during your initial search, as you're negotiating, and even when working together. It's natural to experience speed bumps, but you should know how to get past them. If you don't, we'll help you navigate the challenges for smoother interactions with your MSP.
Intelligent Technical Solutions (ITS) is an MSP with 20+ years of experience serving small and midsized businesses in the United States. In this article, we'll go over the most common problems you may encounter when outsourcing IT to an MSP based on our experience. As mentioned, these challenges may present themselves at different stages of your partnership, so staying prepared is crucial.
The 8 Most Common MSP Problems
These are the eight most common MSP problems that businesses run into, along with our suggested solutions:
1. Internal Pushback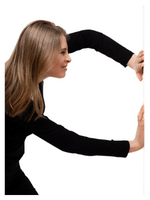 Sometimes, in-house IT departments have the misconception that outsourced teams will jeopardize their jobs and that a partnership is the first step to replacing them.
Changing members' perceptions and getting buy-in is one of the toughest MSP challenges you will face. The solution, however, is quite simple.
The best approach is to have constant and honest communication with your team. If you're going into a co-managed IT setup, inform members that the outsourced team is not meant to replace them. Instead, it supplements your IT team, allowing them to focus on projects that will benefit the company and help them become more efficient.
2. Loss of Control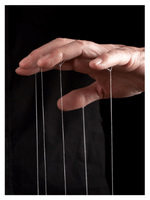 While some team members fear losing their jobs, C-suite fear losing control over their IT strategy. They are hesitant to hand over the reins of their technology initiatives to a third-party organization despite that entity being an expert in the field.
If you have the same thoughts, know you will always have control. An MSP works for you. Your MSP must seek your input whenever they make a significant move, such as changing hardware, switching software, or deploying a new strategy.
3. Unhealthy Dependence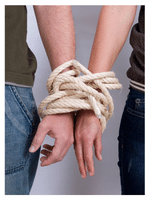 On the opposite side of the spectrum, when you form a great relationship with an MSP, there's the possibility of developing an unhealthy level of dependence. You grow complacent and overlook their shortcomings, thinking that they're doing the best they can as they did from the start.
You need to realize that your IT needs change over time, and you can outgrow your MSP. A time will come when you need to switch providers - to one that can better help you achieve your IT and business goals.
To ease this eventual transition, keeping records of everything related to your IT infrastructure is essential – workflows, breaks and fixes, and changes. These documents offer insight into your system. Your next provider can use them as a starting guide. Even you can benefit from having these records if you create an in-house team.
4. Limited Industry Knowledge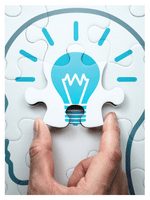 Lack of industry-specific knowledge is a common problem businesses should be wary of when hiring an MSP. An MSP may know the latest tech advancements but may also lack awareness of technology challenges unique to each industry.
The only way to sidestep this is to choose providers that have partnered with businesses in your industry. Ask for client testimonials or references. Better yet, include that in your lineup of questions for prospects.
5. Compromised Quality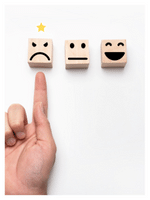 As you may well know, MSPs simultaneously work with different companies. It's how their business model works and how they keep costs affordable. Since it is common practice, it's not a valid excuse for compromising service quality. In fact, poor service should never be excused.
Unfortunately, you may run into unreliable MSPs who do not deliver the level of service they promised, whether by choice or circumstance.
You can lower the chances of this happening by ensuring you have an established comprehensive service level agreement (SLA) that details the roles and responsibilities of the parties involved. Make sure to hold yourself and your MSP accountable for what is written in the document. Additionally, asking for testimonials, particularly from long-time clients, helps avoid this problem.
6. Communication Challenges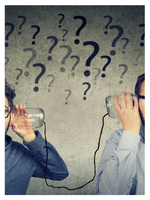 Communication issues may arise when you work with an external party. They may be unable to answer your queries immediately or clearly due to high service demand, differences in communication styles, or language barriers. These lapses can lead to delays that negatively impact efficiency and revenue.
You can avoid this by establishing clear communication channels, defining expectations (on how quickly they should respond), and ensuring you're on the same page regarding your IT needs and goals.
7. Unpredictable Costs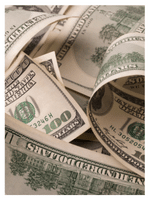 Cost is always a hot topic when it comes to managed services and solutions. Decision makers believe that outsourcing IT is expensive, and that's because it is expensive.
IT outsourcing costs are mainly based on the number of users, devices, servers, and locations. Still, they can increase if you have other complex IT needs, such as compliance requirements, high-security needs, and complex IT infrastructures.
At the end of the day, you need to find a provider that can bring value to your business within a set IT budget.
8. Security Concerns
Last, but most certainly not least, are concerns regarding security and privacy. It's only right to question your MSP's security protocols, especially now when third-party attacks are becoming more prevalent.
Malicious actors are opting to attack vendors because of the plethora of data and access that they possess. Moreover, they aren't always as protected, making them low-risk, high-reward targets.
A solution to this is to have third-party auditors evaluate the security maturity of your partner. A good MSP wouldn't mind being put under the microscope as it allows them to prove their worth and gain your trust.
Ready to Choose the Right MSP for Your Business?
There are many benefits to partnering with an MSP, but that is if you choose the right one. Otherwise, you will struggle as you face the challenges we listed in this article and waste your IT investments. And no one wants that.
ITS is an MSP you can trust to provide all the advantages of outsourcing your IT without much headaches. Interested in how we can do that? Reach out to one of our experts.
We also have related content in our learning center to help you with your decision: