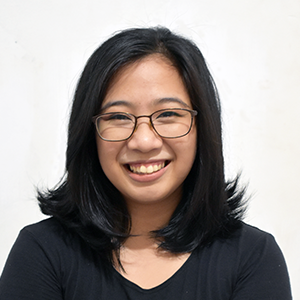 Why Choose a Microsoft Silver or Gold Partner? (5 Benefits)
There are a lot of certifications that don't mean anything. How do you know which certificates are worth it and actually mean something to your company?
Microsoft resolves this problem in its Microsoft Partner Program. Despite being yet another certification, it has strict minimum requirements for its partners.
Intelligent Technical Solutions is also a Microsoft Gold partner. We've experienced clients asking about what it means while deciding if we're the best MSP (Managed IT Service Provider) for their business.
So in this article, we'll take a look at the Microsoft partnership program and the benefits you'll get by partnering with a Microsoft partner.
What is the Microsoft Partner program?
The Microsoft Partner Program is Microsoft's targeted program for B2B (Business to Business) providers.
You can be part of their network then level up your partnership through purchasing either an Action Pack, a Silver Competency Certification, or a Gold Competency Certification.
An action pack does not require passing any courses, but a silver and gold Microsoft partnership require technicians to take classes and meet a specific business-standard.
These courses are unique to each Microsoft program, and you can filter companies based on what they specialize in.
Businesses also need to pay a yearly fee to be officially certified. This implies that the companies are well-established enough to absorb these fees as part of their business expenses.
In exchange, Microsoft provides a multitude of perks for partners such as marketing, training, and specialized assistance.
And that's all well and good for them, but what about for business owners looking to get services with these Microsoft partners? What will you get?
Benefits of Dealing with a Microsoft Partner

There are five key benefits that you'll get if your MSP is a Microsoft partner - especially one with Silver or Gold competencies. They are:
1. Trained staff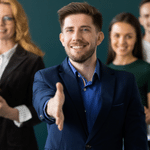 For an MSP to be considered a Microsoft partner, it needs to have staff that has passed the Microsoft training courses.
A Microsoft partnership assures you that your MSP has team members specializing in Microsoft products. Each Microsoft partner can get a certification in different Microsoft products, and you can choose which Microsoft partners work the best for you.
By choosing a Microsoft partner, you're putting your business in the hands of people who know what they're doing.
2. Fast-tracked customer service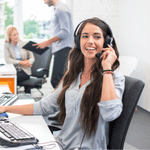 If your MSP has Silver or Gold competencies, any issues you have with the Microsoft product will be prioritized by Microsoft.
Let's say there's a problem with the program itself that your MSP can't resolve. The Microsoft partnership provides an extra safety net to ensure you get quick resolutions to your concerns.
This is especially important for businesses whose entire digital infrastructure uses Microsoft.
3. Specialized product and cloud support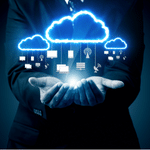 You may have unique requirements for your Microsoft products. Perhaps you have security settings or product limitations you want your MSP to focus on - this benefit will be great for you. Custom questions will also be answered directly by Microsoft.
By having an MSP that's a Silver or Gold partner, you'll also have access to specialized support centers for products like Azure. These products take time to master, and by having a Microsoft partner, you can let go of the pressure of managing this aspect of your business.
4. Individualized advice from Microsoft advisors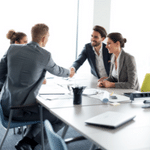 Each partner has a number of hours they can use to talk to a Microsoft adviser. An adviser goes through the company's questions and provides insight on what they can do to improve their tech, sales, and marketing strategies.
This individual advice ensures you're partnering with a business dedicated to quality and growth. It also implies the partner has the capabilities to maintain this growth.
They can also use this time to consult on possible roadblocks with maintaining your company's technology.
5. Updated quality-assured business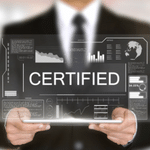 A partnership with Microsoft has been renewed annually. This means an MSP has to have its staff retake the certifications every year and prove its meeting Microsoft standards.
You'll get the assurance that you're dealing with a company that's updated with the current trends of Microsoft products, as well as a company that consistently maintains the knowledge and skills of its staff.
Do you need to transact only with a Microsoft Partner?
Honestly? Not always.
If you're a business with no plans to integrate into the Microsoft digital ecosystem, then there's no need for you to hunt down a Microsoft partner.
If you're also a business with no Microsoft partners in the locale, you don't need to strain yourself and work only with Microsoft partners.
However, suppose you're already integrated into the Microsoft ecosystem or plan on expanding into their products. In that case, you should get a Microsoft partner to guide you through setting up your IT infrastructure.
You'll also benefit from getting a Microsoft partner if you want a quick vetting process for your MSP. Microsoft has already done the vetting process, and you can rest easy knowing that they've put a seal of approval on the company you're researching.
Need more information about Microsoft Partnerships?
Partnering with companies that have Microsoft competencies is one way of assuring you'll get quality services.
Microsoft partners provide you with trained staff, fast-tracked Microsoft customer service, specialized product support, access to Microsoft advisors, and updated quality-assured businesses.
They also specialize in different services; you'll be able to choose which companies will benefit you the most. You can see which companies specialize in cloud services, Microsoft 365, or even Azure.
As a Microsoft Gold partner ourselves, we've managed multiple clients under the Microsoft ecosystem. However, we know having a Microsoft competency isn't the only thing you need to consider while getting an MSP.
There are other qualities you need to consider when choosing an MSP. Read "6 Qualities to Look for in a Managed Service Provider" to learn what they are. Or, if you want to ask more questions about the benefits of a Microsoft partner for your business, contact us.