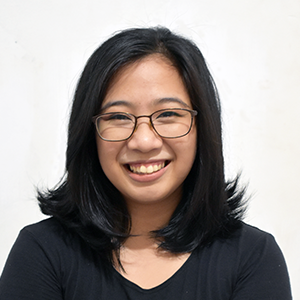 Why is Business Continuity Planning Important? (& What Tools Do You Need?)
If you're in business today in any capacity, you're utilizing computer networks. But technology is demanding – it crashes and makes things more difficult if improperly maintained.
And with everything relying on tech, any kind of downtime leads to lost productivity and profit.
Enter business continuity plans.
Business continuity planning and secure cloud data backups help ensure your continuing, long-term functionality. Downtime is not as destructive with a business continuity plan in place.
It's one of ITS' tools as a Managed IT Service Provider (MSP) to lessen your downtime and improve your business' resiliency. You need a solid, tested business continuity plan; if any disasters strike, you're covered.
So in this article, we'll answer two essential questions for business continuity planning:
Why is Business Continuity Planning important?

What tools do you need for Business Continuity planning?
By the end of this article, you'll have a basic understanding of what you need to start a robust business continuity plan.
Why is Business Continuity Planning Important?

Every company is under the threat of disaster. You might be exposed to constant cyber threats, flood or tornado warnings, or even just a place with unreliable utilities.
Business continuity helps prepare you for this. It's much more than just a fancy word for "backup," nor is it interchangeable with disaster recovery — although some organizations treat it that way.
Business Continuity Planning (BCP) focuses on minimizing downtime. It keeps a company running during & after a disaster, while disaster recovery plans focus on recovering IT infrastructure and data after a disaster.
A comprehensive BC plan provides a roadmap for continuance and restoration of mission-critical functions during and after a disaster, such as a fire, flood, tornado, or even a disease epidemic, including comprehensive business continuity planning and secure cloud data backups.
Your BCP must be thought out, written down, and distributed to key personnel well ahead of any incident that could disrupt your operations.
What tools do you need to make a Business Continuity Plan?
What do you need when following the steps to create a Business Continuity plan? Here's a comprehensive list:
1. Backups (On-site or Off-site)
Backups of your data are necessary for a business continuity plan. Your business stands still if you lose information like user IDs, work files, and security settings. By having on-site or off-site backups, you're preparing for worst-case scenarios.
And everyone needs a place to store their backups off-site. But many organizations don't have a second site, and rotating tapes or removable media off-site is cumbersome. Increasingly, business owners are turning to the cloud as a more reliable backup alternative.
An Example of a Backup Tool
One of the most reliable backup tools is Veeam Cloud Connect. It integrates hosted backup repositories (called cloud repositories) directly into the Veeam backup console, where your cloud repositories appear in your backup infrastructure.
Some tools in Veeam Cloud Connect are also used for data replication.
2. Data Replication Processes
Data replication is the automatic copying of data from one source to multiple other sites. Having an automated data replication process removes human error from your business continuity plan – you don't have to worry about forgetting anything or making any mistakes.
Data replication is different from backups because backups focus on storing data for restoration. In contrast, data replication focuses on keeping data in multiple locations, such as your on-site server and cloud storage.
Aside from files, you can also replicate commonly used applications and security settings for your workstations.
Read "Backup vs. Replication: What The Difference Is, and Why You Need Both"
An Example of a Data Replication Tool
ITS uses Microsoft Azure Site Recovery to automate the recovery of services when a site outage happens at a given primary data center. We bring over applications in an orchestrated way to help restore service quickly, even for complex multi-tier workloads. It has:
Automated protection and replication of virtual machines

Remote health monitoring

Customizable recovery plans

No-impact recovery plan testing

Orchestrated recovery when needed

Replication to—and recovery in—Azure
We can also easily create disaster recovery plans in the Microsoft Azure classic portal, where they are stored.
The business continuity plans can be as simple or advanced as your business requirements demand, including the execution of custom Windows PowerShell scripts and Azure Automation runbooks and pauses for manual interventions. We can customize networks by mapping virtual networks between the primary and recovery sites and test BC plans anytime without disrupting the services at our clients' primary locations.
3. Threat Analysis Reports
Another essential part of a business continuity plan is to have a threat analysis report. What are the common problems with your area? Are there often any typhoons? Earthquakes? Are you prone to any fire or flood hazards?
And aside from natural disasters, are there any vulnerabilities in your IT cybersecurity? How likely are you to have a data breach based on the best security practices?
By predicting as many threats as you can, your organization will be able to prepare – and act – appropriately for each situation.
4. Designated List of the Chain of Command
A key component in any crisis management situation is the assignment of areas of responsibility and establishing a chain of command. What do you have to do during and immediately after the disaster?
Does your staff have the proper training in disaster preparedness and incident management & recovery?
Disasters are no time to have department heads squabbling about who has decision-making authority.
Remember that some types of disasters may result in loss of personnel (or some of your staff may be on vacation or out sick when the event occurs), so be sure to assign alternates if some of the crucial players are not available.
About to prepare a business continuity plan?

Your organization will look to you for guidance to lead it through a crisis. Therefore, having a business continuity plan is necessary to keep your business foundations strong despite unexpected situations.
BCPs are about preventing a crisis from becoming a crisis. By having backups, data replication tools, threat analysis reports, and a designated chain of command, you're well on your way to never be caught off-guard.
But at ITS, we know that building a BCP isn't as easy as it seems. To get the most out of a business continuity plan, you need to have a step-by-step process for your company.
Luckily, we can help you out. Continue preparing your company for any disaster by reading "Business Recovery: What to Do After a Natural Disaster Strikes?" for a step-by-step process for recovering after a disaster.