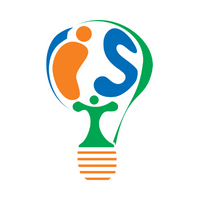 Protecting Yourself from Cyber Attacks
Small businesses need security too. In this blog post, learn how to protect your small business from Cyberattacks.
Small business owners somehow think they're not at risk of cyber threats.
The most logical choice a hacker would attack would be a large corporation; major corporations tend to produce a big payday when hackers successfully attack them. However, of the 30 million small businesses in the US, nearly half of them experienced a data breach.
Take these steps to protect your small business as quickly as possible.
Protection From Ransomware, Malware, and Even Your Employees
IT security is made up of multiple layers, from spam filtering and antivirus software to team member training and security tests.
Some cost-effective steps you can take to protect your business now are:
These strategies are a fantastic starting point, but they will not be enough in the long term. You want to hire a dedicated IT security team to make sure you can stay on top of your security and reduce your chances of being hit with a cyberattack.
Constant Changes in the Cybersecurity Landscape Require a Well-Trained Team

Make sure your employees follow best practices and understand the repercussions of data breaches. Not only is company data at risk, but so is their personal information.
Each employee is a potential key for hackers to gain access to your network. Your employees and IT staff must have a unified plan to ensure your company's data stays safe.
Take Steps to Protect Your Small Business Immediately.
Protecting your business may feel expensive, but it's much cheaper than being the victim of a cyberattack. By setting up the most basic of defenses, you can secure the business you worked so hard to build. Partner with an experienced IT security team immediately to secure your data effectively and affordably.