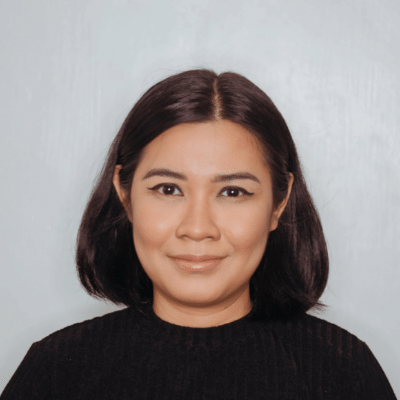 How Companies Can Ensure They Have the Right Security In Place for Their Industry
In today's internet-driven world, every moment your users connect to the internet puts your organization at risk. Cyber threats are continuously evolving in the digital landscape, and nowadays, it's not just the garden-variety computer viruses that users have to watch out for. From phishing to ransomware, the risks have simply become impossible to ignore.
Financial and reputational damages are great if organizations don't have an appropriate cybersecurity strategy. A carefully considered cybersecurity plan, for sure, is critical for business survival. So how can you be sure that you have the right security system in place for your industry? If you come from the healthcare industry, for instance, how can you be sure that your security system is compliant with your industry's security standards?
At Intelligent Technical Solution, clients ask us these questions a lot, and it is our mission to assure clients that their infrastructure is safe when they work with us. That's why we don't offer a one-size-fits-all answer. Instead, we offer solutions that are tailored specifically to each of our 368 clients' requirements.
In this article, we'll look into the things companies and their managed IT providers should consider when devising a cybersecurity strategy. We'll cover some ideas which will hopefully help you in laying down your security plan.
Performance and Security Trade-Offs
The first thing that organizations should factor in in their decision is the compromises that they may have to make when deciding on their cybersecurity options.
It is important for businesses to understand what the limitations are, as well as the pros and cons of choosing solutions. According to ITS Operations Director Peter Swarowski, there's always a trade-off between productivity and convenience when it comes to security.
"We may not be able to offer every single security system in existence, and having every single one may not be appropriate. The more secure you make things, the less convenient or productive it may be for the person using it," he said.
For example, in order to log into a computer, a user has to do 55 different things all perfectly. While that gives your organization good assurance that no one is going to be able to break through all 55 layers of security you added, it's going to be challenging to finish any work. You have to jump through 55 hoops in order to get work done.
"You're spending so much time on the security systems that you're not able to do your work as a business. You need to live as a business to make money," Swarowski remarked.
Security Is an Ongoing Conversation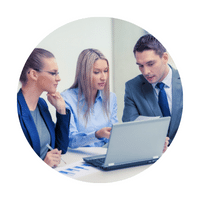 The next thing that organizations should consider having is a discussion with their account manager about their concerns. For instance, considering that some industries are regulated, they need to know the standards and guidelines that exist for their industries.
"Security conversation is an ongoing conversation. It's not a one and done," said Swarowski. "What a company needs for its industry is going to be different from another."
Sure, managed service providers may have some blanket recommendations that are going to give clients like you the most bang for your buck. Let's take multifactor authentication and virtual private networks (VPN) as examples. Everyone should have those baseline kinds of security. If you don't have those, then your MSP would need to get them set up. Then once you have them, you and your provider will move on to the next agenda.
"What more do you need? What more can address your biggest concerns? Is there some top-of-mind risk that we need to work on to make things specifically better for you? That will be an ongoing conversation with the client," Swarowski said.
Swarowski noted that there are always more things that MSPs like ITS can do that may not have much of a positive gain or impact. Some improvements may just be small improvements, but it may still be necessary or wanted by the client in their security journey.
Besides, the security landscape is always changing, and your provider may have a new set of recommendations to defend against new tactics from attackers. By talking with their account manager, clients will gain better visibility in their planning.
Avail a Cyber Liability Insurance Policy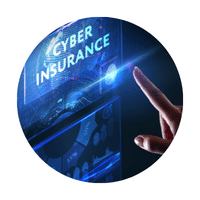 One of the critical things that companies can also do that shines a light on their security is to go out and get cybersecurity insurance. A cyber liability insurance policy is a type of insurance product that covers claims resulting from data breaches. This is another beneficial thing that they can do to protect themselves, according to Swarowski.
Currently, the cybersecurity insurance policy is tightening things up: premiums are increasing, while coverage is moving in the opposite direction. Complicating things further are the requirements and procedures that organizations need to fulfill. But while getting a more affordable cybersecurity insurance policy, as well as the requirements, are a lot harder now, it is still worth the money and effort, Swarowski said.
Hire a Third Party Assessor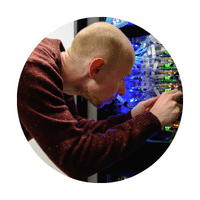 Finally, to help identify existing issues that may otherwise go undetected, organizations should consider hiring a third-party specialist that can perform a security audit on their systems.
A comprehensive audit conducted by a third party will provide you with an inventory of your assets as well as a list of security recommendations. An example of this is called a penetration test where a security company you engage in will actively try to break into your network to find out if the security measures you have are sufficient.
Swarowski emphasizes that it is usually best to involve your managed service provider in that process so they're at least aware of it. Doing so will also enable your organization to pace the implementation of your security priorities without changing too many things at once. Involving your MSP in the process also prevents disruptions, and ensures you are within budget.
Manage Your Security Risks with ITS
There are many things that go into cybersecurity planning. As we've discussed, you would have to gain some insight into the potential upsides and downsides of your security solution of choice, before making a decision. You should also have a long-term perspective of your organization's security journey to be able to identify what risks are present and the corresponding solutions to mitigate them.
At ITS, we want our clients to have the ability to weigh their options and make a choice based on what's best for them. Schedule your free technology assessment today to acquire a better understanding of your security needs.