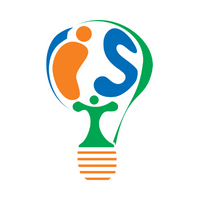 What Is the True Cost of a Data Breach?
A single data breach costs the average company $7.35 million, according to a study by the Ponemon Institute. That figure has jumped by 36% over the last four years and has reached an all-time high as more data breaches make the headlines.
The estimated $7.35 million cost includes expenditures on in-house investigations and engaging forensic experts, as well as customer loss, either from turnover or lower customer acquisition rates. It also includes the cost of offering discounts on future purchases and providing free credit monitoring to affected customers. But other factors can greatly affect the cost of a data breach for your business.
Malicious attacks cost more than human error.

More than half of all data breaches (52 percent) involve a malicious or criminal attack. The rest are evenly split between system glitches and human error. But on average, malicious attacks are 19% more costly.
Your industry affects the cost of a data breach.
The average cost of a data breach works out to $225 per stolen record. But that cost is highly dependent on your company's industry. The hospitality and entertainment industries are considerably below average, with an average cost per record of $144 and $131, respectively. By comparison, the heavily regulated health and financial industry suffer by far the most expensive data breaches, with an average cost of up to $380 per record.
Your best defense is an expert incident response team.

According to the Ponemon Institute study, the greatest reduction in the cost of a data breach comes from having a fully functional incident response team in place. On average, that saves affected companies $25.9 per record. Considering that the average data breach involves 28,512 records, that could reduce the fallout from a breach by more than $700,000.
Protect your company with Managed IT Services.
The faster your IT services can identify and contain a breach, the lower your costs may be. Intelligent Technical Solutions offers managed IT services and complete security solutions to protect your company against data breaches. For expert managed IT services, contact ITS today. We set up, maintain and secure the technology of small and mid-size businesses across the metro area.