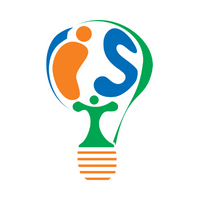 4 Ways to Mitigate the Damage of a Data Breach
Billions of records are lost or stolen in data breaches every year. The average data breach costs a business $7.35 million, according to IBM and the Ponemon Institute, a 25% increase since 2013. But there are ways to reduce the likelihood of sensitive data becoming compromised. ITS recommend putting these protections in place immediately.
1. Reevaluate your needs for sensitive data.

One of the best defenses against a data breach is to reduce the amount of sensitive data you collect in the first place. After all, hackers can't steal sensitive data that you don't have. Carefully analyze the information you're currently collecting, and discontinue gathering any type of information that isn't justified by a legitimate business reason.
2. Map the lifecycle of your sensitive data.

Your business may collect sensitive data from a wide variety of channels: your website, online ads, point-of-sale devices, apps, and other sources. To ensure that this sensitive data stays secure, you need to know all of the different ways it can enter your system, where it is stored, and how it is eventually removed. When you have the whole picture, you can devise a strategy to protect this information.
3. Use industry-standard encryption.

Some businesses prefer to use their own proprietary methods to protect sensitive data. But as your company grows, internally-developed encryption methods may not be able to stand up to the rapidly evolving horizon of cyber threats. Although it can be a complex process to transition your encryption methods to an industry standard, the end result will be better protection for your sensitive information.
4. Turn to a trusted managed IT services provider.

Intelligent Technical Solutions can develop a comprehensive strategy to protect your sensitive data from the moment it enters your system, and even reduce the likelihood of a data breach. We set up, maintain and secure the technology of small and mid-size businesses. Our mission is to help businesses thrive by managing their technology. Contact ITS today to begin your free cybersecurity audit.