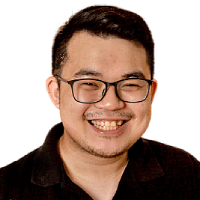 4 Tips to Protect Your Business from Ransomware [Video]
Ransomware is one of the most disruptive and damaging threats for business owners. In this video, we'll go over four tips in order to protect your business from ransomware.
---
In this video, we'll go over:
0:00 Introduction
0:32 Tip 1: Train Team Members to Spot Suspicious Emails and Attachments
People are the first line of defense against cyber-crime.

MSPs offer Security Awareness Training service that provides employees with the familiarity and know-how to spot suspicious behaviors and stop cyber threats.

Most attacks come from email, and with the right amount of people, process and technology, you can reduce the risk with important human-based defenses.
1:13 Tip 2: Have a Reliable Backup in Place
Backup your data responsibly regularly and responsibly.

Follow backup strategies like the 3-2-1 method which

recommends keeping three sets of backups, in two different types of storage mediums, and ensuring that one copy is stored offsite from your local systems.

Having an offsite backup will allow you to restore your systems and data in the event of ransomware, because ideally, the attackers won't have access to your offsite backup location.
1:48 Tip 3: Install All Updates, Patches, and Upgrades
The best way to protect yourself from vulnerabilities is to keep up to date with the latest system patches and updates.

Most vendors release regular patch updates and publish immediate security fixes to address any newly discovered vulnerabilities.

Best practice is to keep up to date with all these items within 14 days of the release or as soon as reasonably possible.
2:34 Tip 4: Get a Free Cybersecurity Audit
A cybersecurity audit can help you review your technology environment and identify and prioritize areas of technology risk.

---
Protect your business from ransomware today. Get a free cybersecurity audit today.