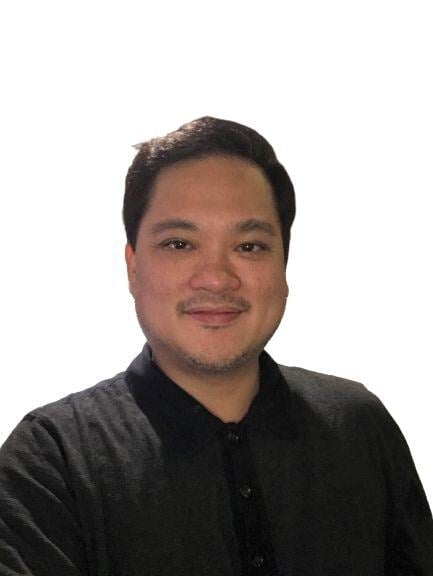 Important Business Processes ITS Can Help Your Company With
ITS has worked with companies from multiple industries and we are a company that has gained good experience in working with clients from several industries for almost two decades in Information Technology. In this article, we will discuss how well ITS can work with you and your company, no matter what industry you are in.
---
How ITS can help fast-growing companies in all sectors:
Email archiving and management
Creating cybersecurity policies
Archiving of employee computer activity
Collaborating with third-party auditors
"What experience do you have in my industry?
This is an important question ITS receives from prospective clients looking for IT services in the Las Vegas, Los Angeles, Phoenix, and Chicago areas.
IT is hard enough as it is for most folks. Getting the right managed-IT services provider is important.
"How easy is it to work with you guys?"
This is another question that comes up frequently in the initial conversations with businesses and ITS.
And rightly so.
ITS has worked with companies from multiple industries since 2003. In the process, we are a company that has gained good experience in working with clients from several industries for almost two decades in IT.
In this article, we will discuss how well ITS can work with you and your company, no matter what industry you are in.
Hackers attacking hospitals

If you are in the healthcare industry and your database involves sensitive patient information worth hundreds of thousands of dollars, how would your managed-IT service provider handle that?
More hospitals than previously reported have been compromised by a recent outbreak of ransomware attacks, including the University of Vermont network with locations in New York and Vermont.
The University of Vermont Health Network is analyzing what appears to be a ransomware attack by the same cybercrime ring that has compromised at least three other hospitals in recent weeks.
Details of a major wave of ransomware attacks on U.S. hospitals started to surface at the end of September when electronic systems for Universal Health Care, one of the largest healthcare chains in the world, hit the ground, causing some doctors and nurses to use pen and paper to file patient records.
Along with healthcare, Law, accounting and architectural firms have their own intricacies when it comes to data and IT management.
At ITS, we work with clients in all industries – and this gives us exposure to the different IT needs of our clients.
Although different industries have varying IT needs, there are strong commonalities that you might find interesting -- no matter the industry.
Have you heard of a company that doesn't use email?
Firms use email, they all need cybersecurity, and what firm wouldn't like the ability to go back into their archives and check the computer history and activity of resigned employees?
Important processes ITS can help your company with:
Archiving emails for business protection and growth purposes
Creating cybersecurity policies that companies needed for due diligence processes
Recording and archiving of computer activity of your staff
Collaborating with third-party auditors
Archiving emails for business growth purposes
Businesses of all sizes rely on email to connect internally and externally.
Your company is likely to send hundreds of emails a week, if not more.
As a consequence, email archiving is extremely necessary.
Email archiving is different from merely backing up or storing emails in the inbox.
It includes storing your addresses, either in the cloud or on-site, in a secure environment that can be easily searched and audited.
This ensures that emails cannot be tampered with or removed, however, they can be searched and viewed.
Archiving email has a lot of benefits for your company.
Archiving allows you to remain legally compliant by maintaining a correspondence record.
It can help in a court case where you need a contact record.
It will help you retrieve data, manage your IP, and increase productivity.
Here are other productive ways ITS can help you with the email management of your company:
Check your inbox without getting the SPAM viruses
Your ability to keep in contact when you're out of the office because we're setting up safe mobile access or remote machine access to your messages.
We make it available to you so that you can save and quickly access important messages.
We also reduce the storage requirements imposed on your servers from unmanaged email and you can improve your efficiency.
Related article:
Creating cybersecurity policies that companies need for due diligence processes
Cybersecurity is the practice of protecting computers, servers, mobile devices, electronic systems, networks, and data from malicious attacks.
It is also known as security of information technology or electronic information security.
The term is used in a variety of contexts, from business to mobile computing, and can be divided into a few common categories.
The creation of cybersecurity policies some might say would be just as important as your employee handbook, if not more.
McAfee defines cybersecurity policies as:
"Cybersecurity procedures explain the rules for how employees, consultants, partners, board members, and other end-users access online applications and internet resources, send data over networks, and otherwise practice responsible security. Typically, the first part of a cybersecurity policy describes the general security expectations, roles, and responsibilities in the organization. Stakeholders include outside consultants, IT staff, financial staff, etc. This is the "roles and responsibilities" or "information responsibility and accountability" section of the policy."
Irrespective of the duration of the policy, priority should be given to areas of primary interest to the organization.
This may include protection for the most sensitive or controlled data, or security to fix the causes of past data breaches.
Risk analysis will illustrate areas that need to be prioritized in the policy.
The regulation should also be very straightforward and easy to understand.
Include technical information in the referenced documents, in particular where such information needs regular updates.
Recording and archiving computer activity of your staff
As protection from resigned employees, that have the potential to destroy their previous employers, managed-IT services now have systems in place where the history of computer usage is recorded.
This preserves the actions of all staff that used computers, in a time capsule.
Now you don't have to worry about disgruntled ex-employees threatening to expose extremely sensitive company data, and processes.
Or worse, this employee could still be working for you.
Collaborating with third-party auditors
Need to run an audit software?
We can implement projects and changes with your auditor to implement changes that need to be made in your company.
More Than Just Fixing Computers
Most businesses perceive managed-IT services for computer repairs, maintenance, and upkeep.
Data management and backup is also a popular service of managed-IT services.
Some value IT services for security: antivirus, fighting ransomware, phishing, and many more.
All three are correct.
However, there's much more to the benefits of managed-IT services.
Examples of managed-IT services stated earlier can be a big help for companies, specifically for those that are fast-growing or larger scale.
No matter what industry you are in, ITS can help you in many ways.
If you feel that at this point in your company, email and user tracking, along with the creation of cybersecurity policies and collaboration with third-party services are essential to your business, contact ITS now.