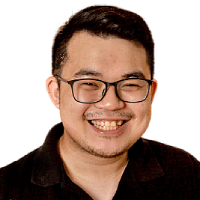 By: JP Chua on September 22nd, 2022
Everything You Need to Know about Switching IT Providers [Video]
Outsourcing your IT can be very beneficial for your company, but it can lead to a disaster with the wrong partner! After handling hundreds of disgruntled clients who switched from other MSPs, we have gathered the most common concerns business owners have when switching IT providers.
In this video, Peter Swarowski, ITS' Director of Operations, will cover everything you need to know about switching IT providers.
---
In this video, we'll go over:
0:18 What to Expect When Changing IT Providers?
#1 Conversation about reasons for leaving
#2 An offboarding period
#3 Settling financial obligations
1:58 Common Challenges When Changing IT Providers
#1 Lock in periods
#2 Turnover of equipment & data
#3 Finding a new IT provider
2:52 How to Find a New IT Provider?
#1 Identify why you left your old IT provider
#2 Look for the top providers in your area
#3 Read testimonials about the company
#4 Talk to the representatives about their service
#5 Have them show you evidence of their services
---
Switching IT providers can be a stressful undertaking, but don't let it stop you from getting the service you and your business deserve. Reach out to one of our experts to determine the best steps for your business.