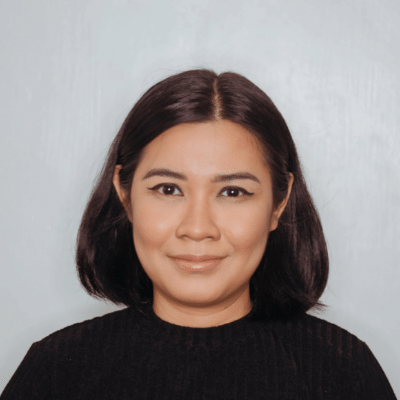 Your Organization Was Hacked; Now What?
Hacking incidents have become so commonplace that organizations have accepted the possibility that it could happen to them. Read this article to know the appropriate course of action when your organization has been hacked.
Today's enterprises are no stranger to news of data breaches. Malicious hacks have become so commonplace that organizations expect to be targeted, one way or another. It's also apparent that most companies remain unprepared for them. The likelihood that an organization will suffer a security breach has grown by 27.7 percent, according to a survey by Ponemon Institute and IBM Security.

One of the questions that clients ask us most often is what their next steps should be when their company has been hacked. For ITS Operations Director Peter Swarowski, this seems to be a very nuanced question. After all, being hacked is relative; for instance:
What does a hacking incident mean?
What does it look like to clients?
Is it a ransomware event?
Did your antivirus software find something and get rid of it?
Circumstances differ depending on the type and size of a breach.
At Intelligent Technical Solutions, we deploy various measures to mitigate and respond to breaches affecting our client's networks. As a managed IT provider, we've been helping businesses address the impact of threats with a proper incident response plan.
In this article, we'll talk about the course of action that managed service providers like ITS recommend for clients to mitigate and prevent the occurrence of a cyber attack. But first, let's discuss what data breaches are and how they occur.
What Is a Data Breach?

A data breach occurs when a threat actor gains unauthorized access to sensitive information stored in a computer or network. According to cybersecurity firm Trend Micro, a data breach involves various stages, such as:
Research:
Also known as reconnaissance, this step involves collecting all possible information about the target of the cyber attack. It can be done through social engineering, internet research, and domain name system (DNS) resources.


Attack:
The cybercriminal begins the initial stages of the attack. Threat actors may do so by exploiting weaknesses on a network or duping employees to download malware-ridden files from an email or share credentials.


Exfiltration:
The hacker successfully bypasses the network and extracts confidential data, such as passwords, credit card numbers, and personally identifiable information.
The source of the attack often tells what kind of data the hackers are after. When retailer Target was hacked, threat actors infiltrated their network and infected their point-of-sale (PoS) systems. This resulted in the theft and exposure of 40 million records of financial data, including debit and credit card numbers, PINs, and customer names.
The compromised data is of extreme value to cybercriminals who sell them in dark web marketplaces in bulk. The information is also used for fraud, identity theft, and blackmail.
What to Do In the Event of a Breach?
Confirmation that a security breach has taken place should trigger your incident response plan, a clearly defined process for responding to the cyber attack. Your information security team should be able to mitigate and remediate the incident promptly.
There's a difference between the two: mitigation means reducing the impact of the threat, while remediation involves restoring systems to normal once the threat has been eradicated.
Many organizations make the mistake of not having an incident response capability. This is especially true for both small and large firms. Often, it's only the companies in regulated industries and the cybersecurity space that have an incident response plan.
Unfortunately, not having one opens you up to more significant problems.
"The hardest thing to do is to think on your feet during a live incident," Swarowski said.
Besides, the response can be held up, further delaying recovery and leading to costlier damages.
Here's what to consider to minimize the damage of a security breach:
Initiate mitigation measures.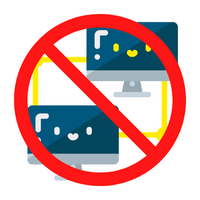 Upon detecting the intrusion, isolate threats and contain them immediately. One example would be blocking the connection between the targeted network and the hacker's control and command (C&C) servers. The compromised part of the network should also be segmented from the rest to ensure the integrity of the network remains intact. Perform a security audit to identify which files or systems are missing or damaged.
Document the next steps.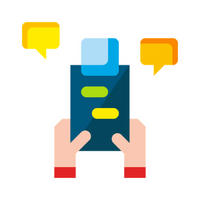 Establish the facts, such as the circumstances that led to the incident and what assets were involved. Document every step of the investigation, as well as communication with internal and external parties. All processes should be informed by the company's policies, as well as guidelines and procedures stated in the incident response plan.
To understand more about the process of designing an incident response program, read the NIST Computer Security Incident Handling Guide.
Prep for legal consequences.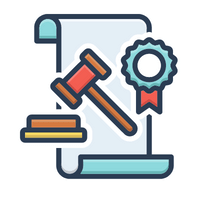 Ensure that your organization has satisfied legal and regulatory compliance requirements concerning incident response and reporting. For instance, some federal laws require companies to disclose the breach to users and the public within 72 hours.
Additionally, it would be best if you had a conversation with your attorney and cybersecurity insurance company to consult with them on how to protect your business from the legal implications of the breach, according to Swarowski. They should also be able to provide you with substantial advice on how to engage authorities, the media, and other parties.
Remediate and conduct a post-incident assessment.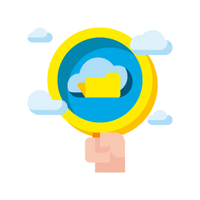 Secure compromised accounts and potential attack vectors to the network. Ensure that all components that caused the incident, such as malware, have been eradicated. Your organization should then evaluate the effectiveness of the response and what lessons can be gleaned from the incident.
Educate users on security.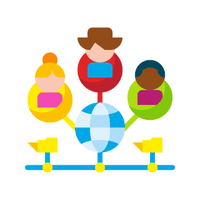 Following the incident handling, your company must implement proactive measures in safeguarding your network against future attacks. One crucial facet of cybersecurity is building your employees' security awareness so that they know what to do when they're the target of malicious attacks.
Equip Your Organization: Manage Risk of Getting Hacked
There is no one way to prevent a data breach from taking place at your organization. You can, however, get better at managing the risks by beefing up your cybersecurity arsenal.
Working with ITS empowers your business to be prepared for security breaches. ITS ensures that your business is equipped with the proper knowledge and tools to defend your assets against cyber attacks. Contact ITS today for a free security assessment to find out where you stand with your security posture.